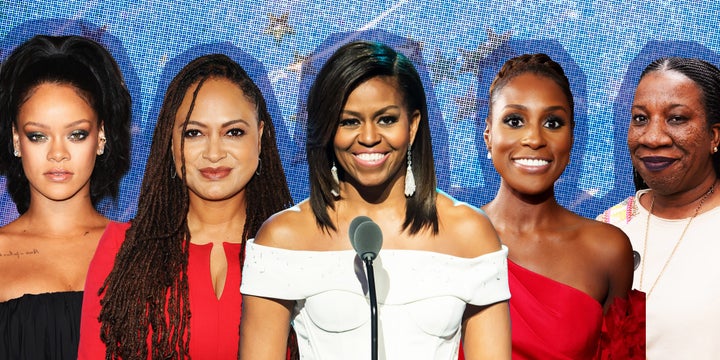 In the basement of East City Bookshop on a brisk D.C. night, Morgan Jerkins filled the room with her signature blend of intellect and style. It was the fifth night of her 17-stop tour for This Will Be My Undoing, a book I'd stumbled upon only a few days prior and instantly fallen head over heels in love with. My copy was already beginning to wear at the seams as I had ripped through the chapters all too quickly, convincing myself that I would reread it more gingerly the second time around.
Jerkins' book is a collection of personal essays from a black woman about being a black woman. During the talk, Jerkins shared some behind-the-scenes stories about her book proposal. She explained the concept of comparative titles — books from the last decade or so that have done well and are similar to the idea an author is pitching — before joking about how short her original list of comparative titles was.
In 2018, it is surprising that there wouldn't have been more books about the glory of black women for Jerkins to include on that list. Certainly black women are not only showing up in more spaces, but they are dominating them. From the rise of Rihanna's Fenty makeup empire to Tiffany Haddish's comedic quantum leap following last year's "Girls Trip," most spheres of the world are filled with examples of how black women are making history and elevating the definition of success.
"Black women are not only showing up in more spaces, but they are dominating them."
Women like Rihanna and Haddish epitomize what many black women do best: pivoting from success on one platform to victory on another. Ava DuVernay did it as she moved seamlessly between the big screen and television, and even tried her hand at directing music videos. Luvvie Ajayi embodied it when she sculpted the one-of-a-kind humor from her blog into a New York Times best-seller. Issa Rae illustrated it when she evolved from being a YouTube sensation into the director at the helm of a hit HBO series.
This ability to translate raw talent from one arena to another is one way that our voices become ubiquitous. When we are present in more spaces, our talent becomes impossible to ignore.
And black women's ability to convert accomplishments from one area into achievements in another is not the only reason we are currently at the forefront. The rise of digital media has given us more avenues to tell our stories and provides audiences with more access to those narratives.
When CaShawn Thompson coined the hashtag #blackgirlmagic, the moniker suddenly provided an umbrella to encapsulate all the incredible things black women were doing. The phrase transformed from a social media celebration to an apt way to characterize black women's power and prowess. Last year, when Alyssa Milano hurled the #MeToo hashtag from her celebrity slingshot, it did not take long for the world to learn about and rally behind Tarana Burke, the activist who birthed the phrase over a decade ago. Though social media often proves to be a double-edged sword, particularly when women like Leslie Jones are attacked with a barrage of racial slurs, black women continue to take ownership in these online spaces and disrupt the conversation.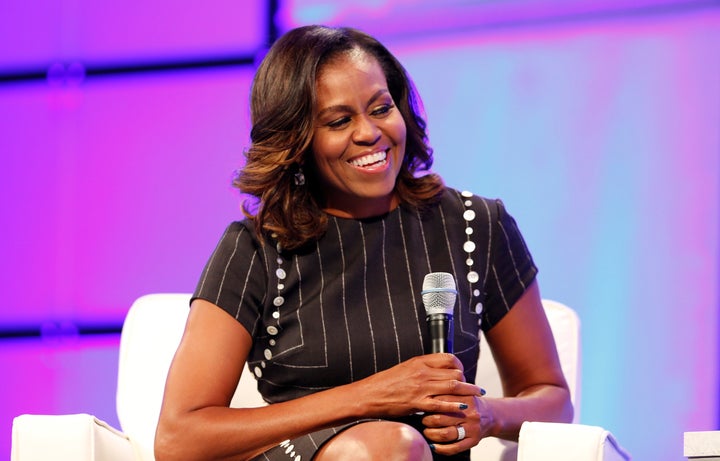 Black women are powerful forces of change and influence. We'd be hard-pressed to find a better example of that than our former first lady. In fact, chapter five of Jerkins' book, "A Lotus for Michelle," is an open letter dedicated to her.
When the world saw Michelle Obama, it could no longer erase or ignore its black women. It could try to disfigure them. It could try to dismantle them. But when Obama stood adjacent to the leader of the free world, the world could no longer relegate black women to the sidelines.
I want 2018 to be a watershed moment for black women. I want this to be the year that everything shifts and the world forever locks eyes with our talent. Yes, black women have been claiming victory and making history for years upon years. Only a few days ago, I watched Halle Berry's 2002 Oscars speech for the umpteenth time, when she became the first black woman to win the lead actress award. But this is the time for the world to pay attention. This is the time for the world to take action. This is the time for the world not only to applaud us, but to also protect us. To respect us. To center us.
It is not enough to simply detail a litany of our accomplishments and all of the ways that we continue to buck the system. Our light has been beaming from behind the scenes for too long. The ways we innovate and reimagine the world around us are not minimal, and they can no longer be marginalized. We need the people, infrastructure and advocacy in place to bring our skills to the main stage.
There will be another Morgan Jerkins somewhere in the future. She, too, will write a collection of personal essays that goes on to become a New York Times best-seller. I only hope that when that next Morgan Jerkins works on her book proposal, she will not have to dig endlessly to develop a list of comparative titles. I hope there will be more books. I hope there will be more examples. I hope the world will take notice, bring our stories and our glory to the forefront, and keep them there.
Tyece Wilkins is a writer and author based in the Washington, D.C., metro area.
This post is part of our #BlackGlory series, celebrating the beauty of blackness throughout the month of February. For more Black History Month content, click here.
Popular in the Community