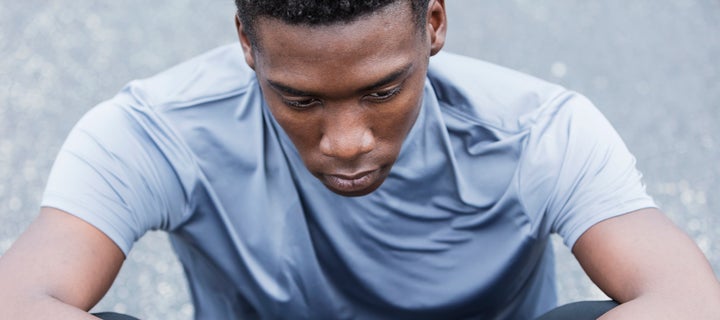 My colleagues and I marched in the Kingdom Day Parade last month, and toward the end of the route, a group of 10-15 men and women began heckling us. "All Black people don't have AIDS," they said, referring to the Black AIDS Institute banner we were marching behind. "You need to take that sign down. It offends us."
We tried to explain we were raising awareness to help prevent the spread of HIV within the black community, but our efforts were not exactly effective.
Today is National Black HIV/AIDS Awareness Day. Many believe the AIDS epidemic is over, in part because HIV does not get the media attention it used to. But nothing could be further from the truth, especially for black Americans.
These statistics ― and the parade hecklers ― prove comprehensive HIV/AIDS awareness is as needed today as it was back in 1999 during the first-ever National Black HIV/AIDS Awareness Day. All black people don't have AIDS, and all people with AIDS are not black; however, AIDS in America is absolutely a black disease.
"HIV/AIDS is a critical part of any discussion about black survival."
The question of whether we can end the overall AIDS epidemic in the U.S. has been asked and answered; we have the diagnostic, surveillance, treatment and biomedical prevention tools necessary to eradicate our country of this disease. The real question is whether we have the political and moral will to use these tools effectively, humanely and in an inclusive manner. We cannot end the HIV/AIDS epidemic in America if we don't address the unique ways this disease affects the black community. National Black HIV/AIDS Awareness Day takes place during Black History Month for a reason. It is a reminder to black people that, as Martin Luther King Jr. said, "Of all the forms of inequality, injustice in health is the most shocking and inhuman."
Our current administration attacks LGBTQ people, black people, immigrants and those living with HIV/AIDS. It would be a mistake to separate out these attacks; racism, homophobia, transphobia, sexism, classism and HIV/AIDS are inextricably connected. Similarly, AIDS in black communities does not happen in a vacuum separate from the many social determinants of health, and efforts to end the HIV/AIDS epidemic in America absent of a social justice lens are destined to fail. As King said, "In a real sense, all life is inter-related ... Whatever affects one directly, affects all indirectly."
This year's National Black HIV/AIDS Awareness Day is especially bittersweet for me, because I recently announced I am soon stepping down as the Black AIDS Institute's president and CEO, where I've had the privilege of serving for the last 19 years. When I started doing this work in 1983, I couldn't have imagined this mysterious new disease, first identified at UCLA Medical Center, would become the defining health issue of my generation. I've been fighting the AIDS epidemic nearly my entire adult life.
HIV/AIDS is a critical part of any discussion about black survival. If black lives really matter, the lives of black people living with HIV/AIDS ― and those at risk for HIV infection ― must matter, as well. HIV/AIDS activists must learn to appreciate and understand the intersectionality of this disease. Though we've made progress on overall infection and death rates, HIV/AIDS continues to disproportionately affect black Americans.
As I contemplate my last National HIV/AIDS Awareness Day in my current post and think about what the next act of my life will include, I wonder what we'll say when future generations ask (and they will ask), "What did you do to fight the AIDS epidemic?"
We cannot let the answer be, "Not enough."
Phill Wilson has been president and CEO of the Black AIDS Institute for 19 years. He recently announced his plans to retire.