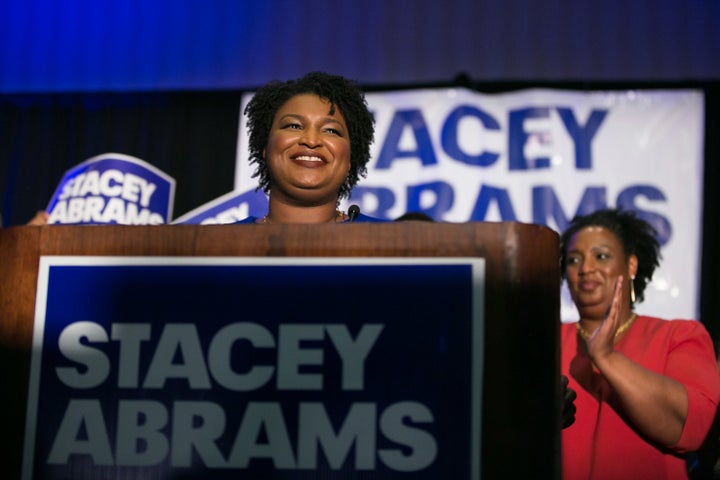 This year's elections are quickly becoming one for the history books. Thousands of women across the country have stepped up to run for office and increase Democratic power and women's representation federally, statewide and at the local level. This charge is being led largely by women of color, who are grinding out impressive campaigns that resonate with voters excited for the unique perspectives that they will bring to elected office.
Women of color have helped Democrats make important political gains that contributed to the crucial momentum the party needed going into this year's midterms. But they are still facing a lack of support and, in some cases, outright opposition to their campaigns for office. In June, it was reported that several women of color candidates who won primaries in competitive districts didn't receive support from party gatekeepers ― and, in some cases, faced outright opposition.
In fact, only a handful of the Democratic Party's targeted congressional races are in districts where women of color are candidates. Black women organizers and voters who delivered decisive victories for candidates like Sen. Doug Jones (D) in Alabama are often called the "backbone" of the party. That favor, however, has not always been returned in their own bids for office.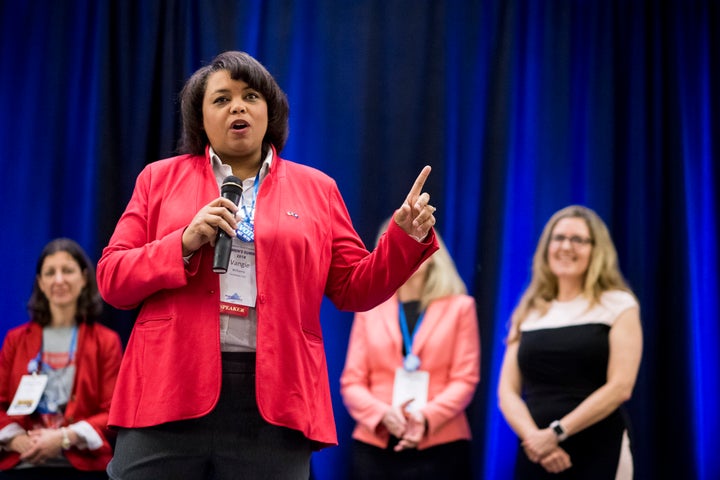 The rationale that candidates of color cannot win in majority-white districts is often the reason cited for this lack of support, but women of color have proven time and again that they can be victorious in districts where most of the voters are white.
Jennifer Carroll Foy, one of the first back women to graduate from the Virginia Military Institute, won her race in a district that is more than 50 percent white.
Hala Ayala and Elizabeth Guzman became the first Latinas ever elected to the House and won in districts where more than 60 percent of the population is white.
And Kathy Tran, who made history as the first Asian-American woman elected delegate, won in a district where close to 70 percent of her constituents are white and less than 20 percent are Asian.
But Virginia is just one of many examples in recent years of women of color winning in districts where a majority of the population doesn't look like them.
Last year, Latina attorney Deborah Gonzalez ran in a special election for Georgia's 117th state house district, where the majority of voters are white, and ultimately flipped the seat to Democratic, even after being outspent by her Republican opponent four to one.
During the 2016 election in Kentucky, Attica Scott unseated a longtime incumbent in a district that is 50 percent black and 50 percent white to become the first African-American woman to serve in the state legislature in 20 years.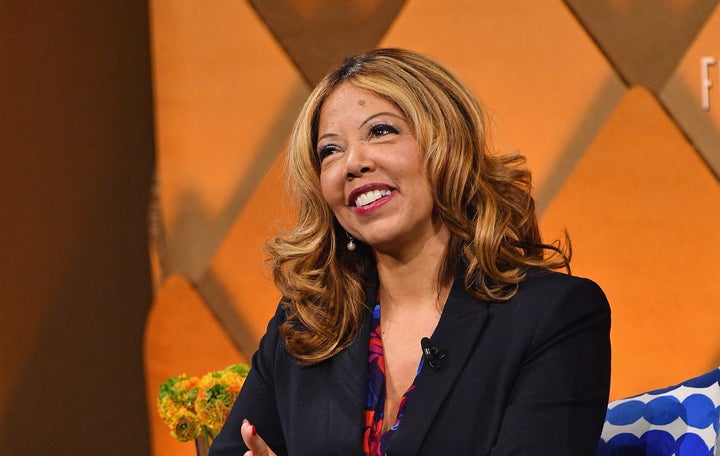 Women of color continue to show marked success in some of the most competitive and high-profile races of 2018. Lauren Underwood prevailed in a crowded primary of six in Illinois' 14th Congressional District, which is majority white. She was the only woman or person of color in the race and garnered more votes than all of her opponents combined.
In Georgia's 6th Congressional District, one of the most competitive races in the country, common-sense gun reform activist and mother of the movement Lucy McBath won the Democratic primary, beating out three white men.
In Virginia's 1st Congressional District, career public servant Vangie Williams will face a Republican opponent this fall.
And Stacey Abrams, the Democratic nominee for governor in Georgia, beat a white opponent in her primary, winning 153 out of the state's 159 counties, many of which are majority white.
The idea that women of color can't win in districts where a majority of the population is not the same race as they are is outdated, and it has been discounted again and again. Women of color have repeatedly shown their capacity to compete ― and win ― in tough and competitive races of all types.
It's time to abandon antiquated notions about where and how women of color candidates can find success. If Democrats don't, we risk giving up seats and undermining our goal of a government that is more representative of the people it serves. Women of color currently make up only 7 percent of Congress and 6 percent of all state legislators, so it's a mission we simply cannot afford to lose.
A'shanti F. Gholar is the political director for Emerge America. She previously served as the national deputy director of community engagement and director of African American engagement for the Democratic National Committee.
Popular in the Community