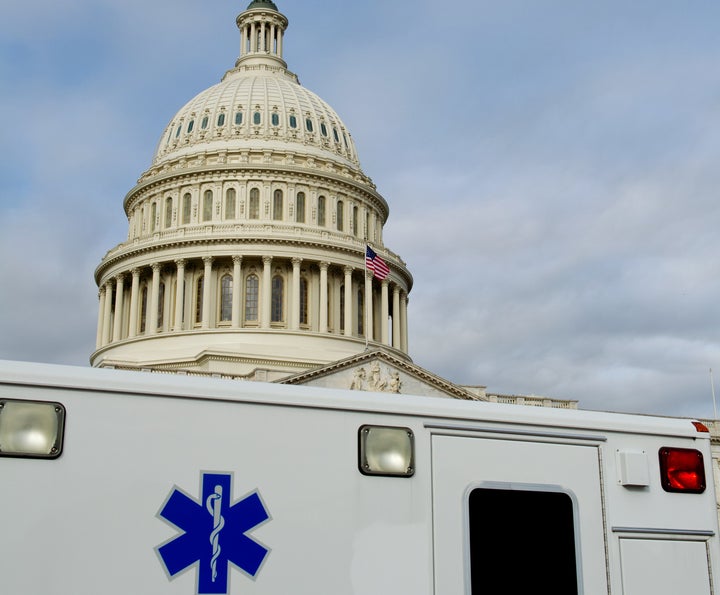 WASHINGTON — The threat of Zika — and Congress' inability to respond to it — is shining new light on how little official Washington really cares about the nation's opioid crisis.
Lawmakers went on vacation in July without passing even part of the $1.9 billion in emergency Zika funding that the White House sought in February. So the administration of President Barack Obama has had to make do on its own.
It started by shifting $589 million away from efforts to keep Ebola contained. And last week, the administration rifled the drawers of the Department of Health and Human Services, shifting another $81 million to keep money flowing to time-sensitive Zika vaccine development.
That's where the official response to the opioid epidemic comes in. Some of that cash, $4.1 million, comes from the Substance Abuse and Mental Health Services Administration, which is at the forefront of dealing with addiction.
That fact was not lost on Sen. Jeanne Shaheen (D-N.H.), whose state has been among the hardest hit by an addiction crisis that tallied up some 47,000 deaths nationally in 2014, including nearly 19,000 from prescription painkillers and more than 10,500 related to heroin.
"It's been 189 days since the administration has requested funding to respond to Zika, and now they are forced to resort to desperate measures which include taking funds from another underfunded health emergency, the opioid epidemic," said Shaheen in a statement. "Ignoring the immediate funding needs of these health emergencies is legislative negligence."
And it may actually be worse than that.
Just before Congress went on break, it did pass legislation to address the overdose crisis, in the form of a bill called the Comprehensive Addiction and Recovery Act. It was bipartisan and accompanied by a slew of press releases. The problem with CARA, according to people who support the legislation, is that it was not accompanied by funding.
"It's like someone giving you a Ferrari — with no gas," said Dr. R. Corey Waller, the senior medical director for education and policy at the Camden Coalition of Health Care Providers and the National Center for Complex Health and Social Needs. "It's just going to sit there. You look at it and you know that in theory if you just had gas you could drive 200 miles an hour, but we have no gas."
Now throw in the Zika crisis. In the grand scheme of things, taking $4.1 million from SAMHSA is tiny compared to the agency's $2.2 billion substance abuse treatment budget this year.
And a spokesman for the agency said in a statement it would cope, though he did not provide details of how, pointing only to the need of the Department of Health and Human Services to adjust to Zika.
"The funds will be used to protect pregnant women and developing fetuses from devastating birth defects caused by Zika," the statement said. "SAMHSA will continue to apply all available resources to its mission to reduce the impact of substance abuse and mental illness on America's communities."
Perhaps the agency will adjust, but its stance gives a very good idea of how much ― or little ― lawmakers and the administration actually value the addiction treatment efforts they've been touting, especially with passage of CARA. They are second-place to Zika.
"To take more money from addiction right after passing CARA is just so ridiculous," said Waller. "I mean, it's malpractice. If you look at it from a very standard way, in medicine we would call it malpractice."
Physicians would call it malpractice because the two dissimilar-appearing health threats of a virus and addiction actually have a lot in common in terms of potential impact, and should both be addressed with a response equal to the problem, Waller said, noting that the addiction epidemic is the top cause of injury-related death in the United States.
"We know that. It's been called a health care crisis, it's an epidemic. It meets all the criteria for that from the standpoint [of the Centers for Disease Control and Prevention]," Waller said. "Zika has an absolute potential to do that. So let's pay for that. I don't think the American people would care about paying for those things.
"Sometimes you have to pay a little money to actually fix something, and they are not going to agree to even pay a little bit," Waller said of lawmakers. "And they start throwing around this little bit of money [to bolster the Zika response], but where they pull it from is out of the one budget that needs more in order to be able to do even an adequate job."
Shaheen and other Democrats have proposed a way to show Congress does care about opioids and Zika: come back from the seven-week vacation Congress is on to pass the funding for Zika, at least.
"I strongly urge Leader McConnell and Speaker Ryan to call Congress back into session to finally provide an adequate response to both the Zika virus and the opioid epidemic," Shaheen said in a statement.
Both McConnell and Ryan have ignored such requests.
There are 33 cases of locally transmitted Zika infections in the United States, all in Florida, according to the latest tally from the state. There are about 2,000 travelled-related cases in the United States and 6,500 more in the territories, with some 1,000 pregnant women affect, all told, according to the CDC.
Popular in the Community