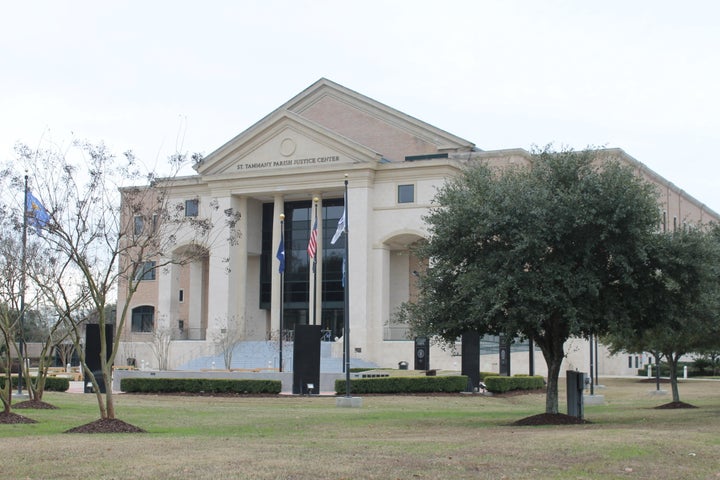 Four years ago, Tyler M. Roach and his wife were injured when their car was rear-ended. Roach's wife was prescribed and became addicted to opioid-based painkillers due to her injuries, according to their attorney Scott Bickford.
Their child, born during this period, was diagnosed at birth with Neonatal Abstinence Syndrome, or NAS, Bickford said. According to a court filing, the newborn spent several painful days detoxing in a Neonatal Intensive Care Unit (NICU) and will likely suffer from developmental issues for the remainder of her life.
Babies exposed to opioids in utero can develop an addiction to the drug, according to National Institutes of Health research. A diagnosis after birth of NAS often includes immediate withdrawal symptoms ― such as excessive crying, heavy sweating, diarrhea, tremors, convulsions, seizures, vomiting, difficulty sleeping, loss of appetite and pain as soon as 24 hours to 10 days after birth.
But newer studies suggest that NAS can also have long-term side effects, including Attention Deficit Disorder, cognitive deficits, growth delays, depression, behavioral problems, life-long infertility and an inability to function independently.
Facing the reality of their own child's battle with NAS, the Roaches in late fall reached out to a local lawyer recommended by friends. On Feb. 26, their new legal team filed a class action petition listing Tyler Roach "natural tutor for Baby K.E.R." as the lead plaintiff. The filing details allegedly fraudulent activity by a local pharmacy as well as the drug manufacturers and distributors. Unspecified damages are requested.
"If the the litigants are successful, pharmaceutical companies will be forced to contend with a second front ― on top of the consolidated, federal suit out of Ohio ― that could cost them hundreds of billions of dollars in additional damages."
The Roaches are hardly alone in having a child with an NAS diagnosis: Experts estimate that anywhere from one to just under six out of every 1000 births every year involves a woman who took prescription opioids during pregnancy, according to Kanwaljeet J.S. "Sunny" Anand, a professor of pediatrics who specializes in pain medicine at Stanford University's School of Medicine and who is participating in the lawsuit.
"On average, one infant with NAS is hospitalized every hour in the U.S.," he said.
With so many other infants and young children also affected, the potential size of this class action lawsuit is enormous. In a Feb. 27 press conference about the case, Bickford invited all Louisiana children suffering from NAS to join the class suit.
If the the litigants are successful, pharmaceutical companies will be forced to contend with a second front ― on top of the consolidated, federal suit out of Ohio ― that could cost them hundreds of billions of dollars in additional damages.
Not surprisingly, the defendants don't think that there is much merit to either case.
"The misuse and abuse of prescription opioids is a complex public health challenge that requires a collaborative and systemic response that engages all stakeholders," said John Parker, a spokesman for Healthcare Distribution Alliance, a national trade association representing wholesale distributors including McKesson, Cardinal Health and AmerisourceBergen. "Given our role, the idea that distributors are responsible for the number of opioid prescriptions written defies common sense and lacks understanding of how the pharmaceutical supply chain actually works and is regulated."
But that's not the position of the Drug Enforcement Administration, which has held that distributors are responsible for the number of opioid prescriptions and fined members of the trade group almost $200 million for questionable distribution in the last three months alone.
The Mega Lawsuit In Ohio
Over the past two years, more than 350 lawsuits have been filed against corporations that manufacture, distribute and retail opioids. Early on, the plaintiffs were individuals. But criminal investigations, like the DOJ's case that yielded record fines of mega-distributor McKesson, provided hard facts necessary to support civil actions. Soon, public awareness and pressure on elected officials meant that whole states like Oklahoma and South Carolina, along with large cities like Seattle and Chicago, filed their own grievances.
That's a lot of different lawyers trying to subpoena the same documents and depose the same witnesses. So to prevent that bureaucratic pileup, the courts chose to pause all of the various proceedings and consolidate the individual suits into one giant lawsuit known as a Multidistrict Litigation (MDL).
"If nothing else, the MDL creates one center for handling all of the documents and exchange of information," said Johnny Denenea, an attorney with expertise on MDL. The consolidation will create a single discovery process, determine which "test cases" will be tried first and provide infrastructure for the division of any settlement.
Polster is attempting to bring mediation to the MDL. In most situations, an elaborate tango begins at the start of a case, Denenea explained. The opposing counsels will typically file a series of motions and counter-motions aimed at prolonging the process with the hopes of draining the other party's war chest. Attorneys will exploit any potential loopholes that could result in a summary judgement.
However, in what Denenea described as a highly irregular move, Polster on Jan. 9 forbade both sides from moving forward with such legal maneuvers. Instead, Polster ordered all parties involved to attend a summit with the aim to "educate the Court and each other on supply-chain dynamics and other issues relevant to resolving this MDL, and to pursue further settlement discussions." Then, sensing that some parties might prefer the court of public opinion, Polster issued a gag order on Feb. 7.
"This is an unusual case," he later told Bloomberg News. "The problem is urgent, life-threatening and ongoing. I took this step because I thought it would be the most effective path."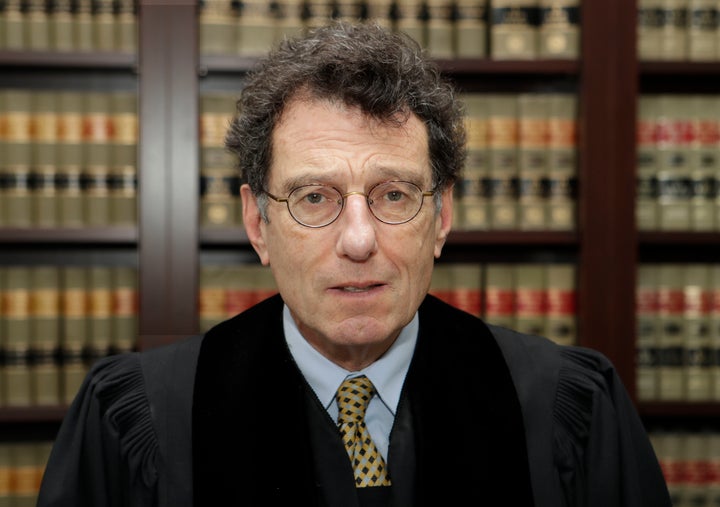 A Local Issue
That's where the Louisiana suit comes in. By filing the complaint in rural St. Tammany Parish (population around 250,000) and naming citizens of the state of Louisiana as plaintiffs, the case is so far able to stay out of the aggregated-mega suit ― and the gag order.
That's because Louisiana operates under a unique legal system that still heavily relies upon portions of the Code Napoleon, the French civil code created by Napoleon Bonaparte during the state's days as a U.S. territory. Under that civil code, plaintiffs who file in the state have the right to a trial with a jury who are also subject to the code.
The plaintiffs hope that the state's unique laws, as well as the infant distinction, will keep the case out of Polster's court, but ultimately that decision rests solely with the powerful federal judge.
The Louisiana lawsuit begins with a seven page historic explanation of the Louisiana Civil Code, and entire sections of the text are even written in French. Additionally, several subsections detail the history of the Louisiana Bar and "Twinning" agreements between the Supreme Court of Louisiana and the Court of Cassation ― France's high court. The lengthy civics lesson in the suit is intended to keep the litigation in state — and out of Polster's attempt at arbitration.
The plaintiffs believe that keeping the matter in the state will keep any potential settlement in the pockets of the victims. The local jurisdiction will also result in a larger cut of any reimbursed legal fees for the lawyers.
A state-level judgement in the plaintiffs' favor could total billions of dollars and set an important precedent. Denenea explained that when cases like these are lumped into a federal MDL, damages are distributed very differently. The bulk of the funds from such settlements typically land with state governments. Theoretically, this revenue would be used to fund medicare for victims as well as treatment and prevention campaigns. But the Louisiana litigants believe that smaller entities, like municipalities, are better equipped to administer these programs.
"It is high time that the medical and legal communities stand up to demand comprehensive treatment and care for the most needy and vulnerable citizens of our great country."
The theory is well supported by experts in the field. "Within the public health sector, we often say, 'Public health starts locally,'" said Olivia Carter-Pokras, a professor at the University of Maryland's School of Public Health. "If you want to make a change, you must begin at the bottom."
To that end, the parties behind the class action suit described themselves as a "legal-medical partnership." While a victory would present a windfall in legal fees, the plaintiffs' representatives are publicly focused on creating solutions to the opioid crisis.
The lawyers have attended dozens of meetings with public health professionals, victims and doctors over the last three months. Denenea described plans for detoxification programs and public health services with a focus on protracted, long-term care.
"The damages could be driven by police costs and bail costs, but the solution is public health," he said.
Overwhelming consensus opinion among legal experts is that opioids cases filed against pharmaceutical giants are standing on very solid ground. But it's still not clear how long these cases could take, or in what jurisdictions they will ultimately end up.
What is clear is that a new chapter is beginning for a large, yet neglected group of victims.
"It is high time that the medical and legal communities stand up to demand comprehensive treatment and care for the most needy and vulnerable citizens of our great country," said Anand, the professor of pediatrics participating in the suit.
CORRECTION: A previous version of this story incorrectly indicated the population of St. Tammany parish was 25,000 and referred to opioids affecting babies in vitro; the correct terminology is "in utero." It also incorrectly indicated the Napoleonic Code governed Louisiana when it was a French territory. Language also has been amended to clarify that when the Acadians were expelled from what is now Canada, the area was called Nova Scotia.
Popular in the Community