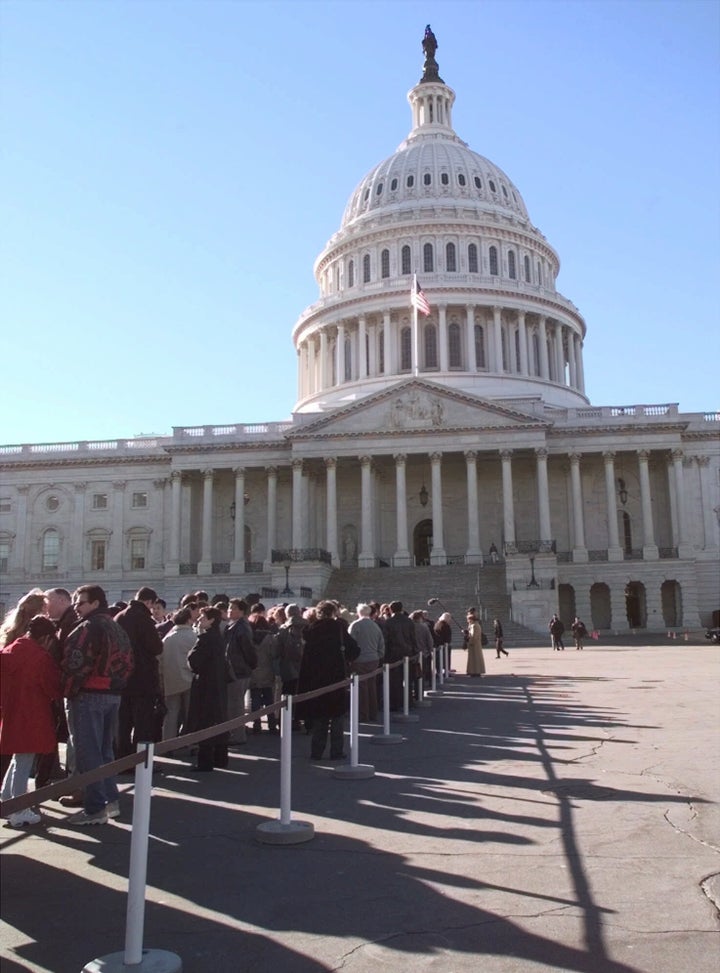 The Office of Personnel Management (OPM) issued a statement addressing what a government shutdown would mean for federal employees should lawmakers fail to reach a budget agreement ahead of a Friday deadline.
"The President has made it clear that he does not want a government shutdown, and the Administration is willing and ready to work day and night to find a solution that all sides can agree with," the statement said. "That said, given the realities of the calendar, prudent management requires we plan for an orderly shutdown should the negotiations not be completed by the end of the current continuing resolution."
OPM explains that if a shutdown does occur, departments and agencies on the federal level would be required to comply with contingency plans distinguishing operations that must be stopped from those which would be allowed to continue.
HuffPost's Dean Praetorius outlined on Tuesday what one could expect in the event of a shutdown:
A government shutdown occurs when a government discontinues providing services that are not considered "essential." Typically, essential services include police, fire fighting, armed forces, utilities and corrections. Interestingly, Congress and the President are exempt from the furlough and continue to receive compensation despite the fact that other services are suspended.

(Click here for a list of some of the possible effects of a shutdown.)
In the last shutdown, when the government closed down some functions for 21 days at the end of 1995, workers were paid retroactively for the period. The Office of Personnel Management wrote in a Tuesday guidance that federal employees asked to work will receive pay when Congress passes a new continuing resolution and the government reopens.
The OPM website offers a list of frequently asked questions and answers about the effects a government shutdown could have on federal employees. An example pertaining to benefits and health care:
Questions regarding benefits:

Q: Will an employee continue to be covered under the Federal Employee Health Benefits (FEHB) program during a shutdown furlough if the agency is unable to make its premium payments on time?
A. Yes, the employee's FEHB coverage will continue even if an agency does not make the premium payments on time.

Q: What effect will a furlough have on other benefits that are paid for through payroll deductions?
A. The effect of a furlough on benefits that are paid for through payroll deductions varies. For additional information, see OPM's fact sheet on the "Effect of Extended Leave Without Pay (or Other Nonpay Status) on Federal Benefits and programs at http://www.opm.gov/oca/leave/HTML/LWOP_eff.asp.
Click here for coverage of the latest developments to unfold amid the threat of a government shutdown.
Popular in the Community