Pity the poor opossum. The oft-maligned marsupial definitely suffers from an image problem — it is frequently perceived more as a giant, dirty, scavenging rat rather than a cute creature of the wild. But whether you love them or hate them, North America's only marsupial has a set of unique characteristics that might transform aversion into affection.
But first, the burning question: is it opossum or possum? In 1608, Capt. John Smith coined the word opossum from the word "opassum," the Algonquian term meaning "white animal." In his notes, the captain wrote: "An Opassom hath an head like a Swine, and a taile like a Rat, and is of the bignes of a Cat. Under her belly she hath a bagge, wherein shee lodgeth, carrieth, and sucketh her young."
No one is quite sure how the opossum's "o" was dropped, but it appeared in print as "possum" as early as 1613, and remains the colloquial term in many regions of the country. However, there are true possums – just not in the North American neck of the woods. Possums include any of several species (from the family Phalangeridae) of nocturnal, arboreal marsupials of Australia and New Guinea, and were mistakenly named in the 18th century when the naturalist from Capt. James Cook's expedition wrongly called them possums after their North American cousins. Nonetheless, it's the Australian ones that hold the true scientific title of "possum" now.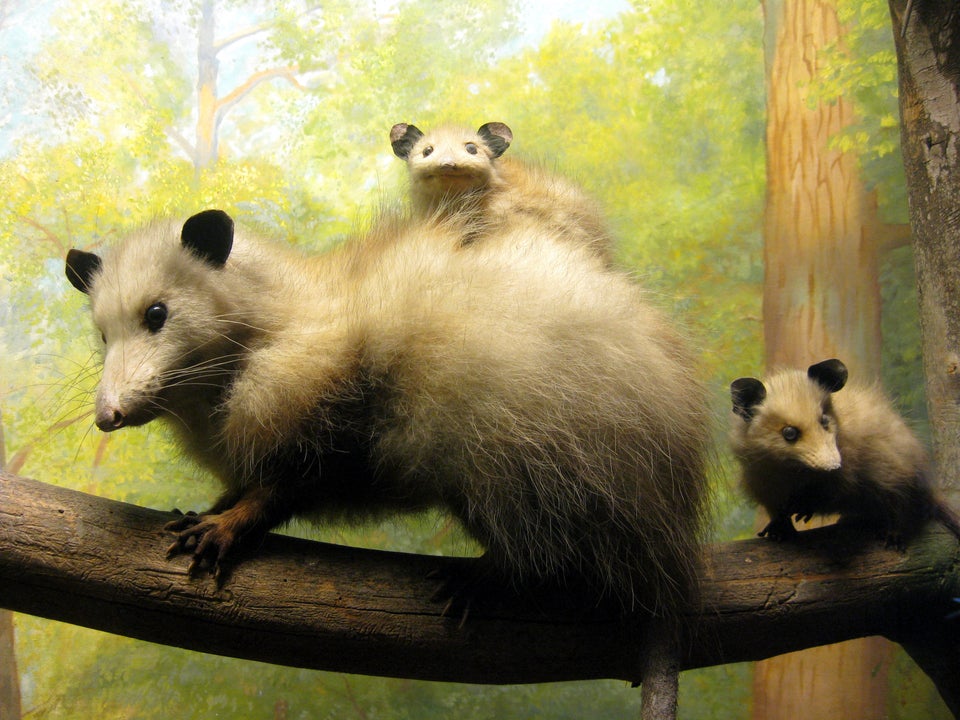 Opossum Facts
Popular in the Community