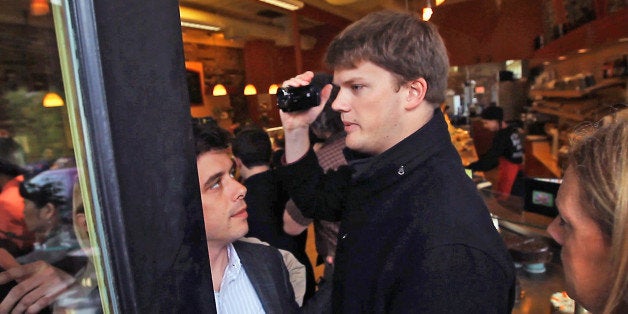 WASHINGTON -– In the age of big data, there is also big oppo.
The Republicans last year launched their own group, America Rising, to counter the Democrat-aligned outfit, American Bridge, that was formed in 2011. And American Bridge is entering a new chapter as well. The group's president, Rodell Mollineau, announced Thursday that he is leaving his post. He will become a member of the board and continue to be involved with the organization as he takes on outside projects and clients, and frees himself for a possible role in a 2016 campaign.
"I could say I'm done with politics now, but I'd be lying to you and to myself," Mollineau said in an interview. "It's a matter of what's that mixture? I love politics, but I also love the art of communications and of strategic communications."
A replacement will be announced before Mollineau leaves on Feb. 1, he told The Huffington Post.
American Bridge and America Rising are trying to reach identical goals -- destroy the opposition –- using very different models, in a contrast that stems directly from their political philosophies.
The difference is illustrated by the ways each group is organized under the tax code. Bridge is set up as a political action committee with a 501(c)4 arm, which means its revenue comes from donations. It is a cause. Its mission is animated by a desire to expose Republicans for the cultural Neanderthals and heartless villains that many on the left believe them to be. Todd Akin, the former Missouri Senate candidate who became infamous for talking about "legitimate rape," was exposed by Bridge, and he is the poster boy for what the group's 100-plus employees wake up every day hoping to find.
Rising, meanwhile, set itself up as an limited liability corporation, with a 527 political action committee arm. Most of its operating revenue will come from clients -– federal party committees, state parties, candidate campaigns, super PACs -– that want the group's information and are willing to pay for it. Rising has set itself up to be run like a private enterprise.
"We're a business. We're focused on results," said Joe Pounder, president of America Rising. "We're accountable to our clients to provide good quality opposition research and tracking footage."
Rising executive director Tim Miller, who handles most of its public communications, described it as "a nonprofit that is a for-profit in tax structure." Miller and Pounder said they believe their ability to work directly with party committees and campaigns gives them a leg up on Bridge, which can only provide its materials and talk back and forth with outside groups because of its tax status.
Each group is run by a bare-knuckled political operative who prefers to stay out of the public spotlight. Bridge's chairman is Media Matters founder David Brock. Matt Rhoades, who ran Mitt Romney's 2012 presidential campaign, is chairman at Rising.
Rising will be a smaller operation for now than Bridge is. Miller and Pounder wouldn't disclose their exact budget for the current two-year election cycle, but gave a range of $10 million to $15 million. They said they currently have 34 full-time employees, with an additional 13 part-time trackers.
Bridge's budget for the 2013-2014 cycle is about $17 million or $18 million. The group currently has 40 trackers, and will go up to 60 -- a major increase from its 25 during the 2012 cycle. It also has 25 researchers. Altogether, the group will have about 120 employees this year.
At the operational level, there is a friendly enough competitive vibe between the two groups. But Mollineau said the new group might find it harder than expected to find the kind of candidate mistakes Bridge has exposed, and to simply organize all the material that a big oppo group collects.
"They may find that it's not as simple as it looks," Mollineau said. "It wasn't easy building the organization, especially the tracking part: Finding good people, the idea of, you've got staff across the country, and finding a seamless way of communicating with the staff, getting them to the right places, getting the footage back to Washington, D.C., not missing anything."
The philosophical differences even affect how the two groups define what opposition research is. Mollineau was skeptical that Rising trackers will find much material coming from the mouths of Democratic candidates.
"I'm not going to say that on our side we've never had candidates say things they ought not to," Mollineau said. "But I gotta tell you, I don't know what the Democratic equivalent of legitimate rape is. I just don't."
Pounder countered that "if you exist to purely to find the Todd Akin moment, you miss so many other things. Your whole race is riding on one bad interview."
"There's one Todd Akin per election, maybe every other election. And then while you're waiting for that moment, you miss the 22 times that [North Carolina Sen.] Kay Hagan said if you like your plan you can keep it. I think that's going to be a killer ad on her. Or you miss [Louisiana Sen.] Mary Landrieu saying, 'I want to be held 100 percent accountable for Obamacare,'" Pounder said. " We've seen tracking footage already that, yeah, I'm not rushing to go create a national wave off of it. But I know, in that district, that candidate's done, essentially. But I don't have to go leak it right now."
Like Bridge, Rising is having researchers compile books on candidate weaknesses and sending trackers across the country to film –- and transcribe –- every public utterance of Democratic candidates in the most hotly contested Senate and congressional races, and a few gubernatorial campaigns.
But one of the group's biggest projects in 2014 will be to create a Hillary Clinton video archive. Rising staffers are building a dedicated team to find every second of Clinton footage –- from YouTube, the C-SPAN library, social media, local news stations, university libraries, business websites, local public TV websites, and on and on -– organize it, archive it, and have it quickly accessible in a giant database.
"That's what we want to be cocky about," Miller said. "We're going to have all that old video so if Hillary goes out there [as a presidential candidate in 2015 and 2016], she's in a completely different universe than she was when she first ran for office, on the progressive side. The progressive base is emboldened and they're going to want a progressive champion. And Hillary has said a lot of things in the past that is not going to jive with them."
America Rising's Hillary project, which is headed up by Raj Shah, a former deputy research director at the Republican National Committee, has its counterpart in a division within American Bridge called Correct the Record. Bridge has said Correct the Record is devoted to providing rapid response to hit back at negative stories about all Democratic candidates. But the fact that the outfit, which has 20 employees, is stocked with Hillary insiders says everything.
Correct the Record exists because Mollineau and others at Bridge understand and "believe in the early narrative," he said. After the 2012 election, so do Republicans.
"We learned from the Obama campaign, who had their eyes trained on Mitt [Romney] from the middle of 2009," Miller said, remembering how Obama and allies like Bridge were laying the groundwork for attack ads years before the election. "And it's a big lesson learned from 2012, that we had to start early to build the research infrastructure."
So, in the manner of two superpowers pursuing mutual assured destruction, the two parties continue their arms race. The candidates chewed up and flung aside by this process are mere collateral damage.
CORRECTION: This piece incorrectly identified American Bridge as a 501(c)3 organization. It is a political action committee.
Before You Go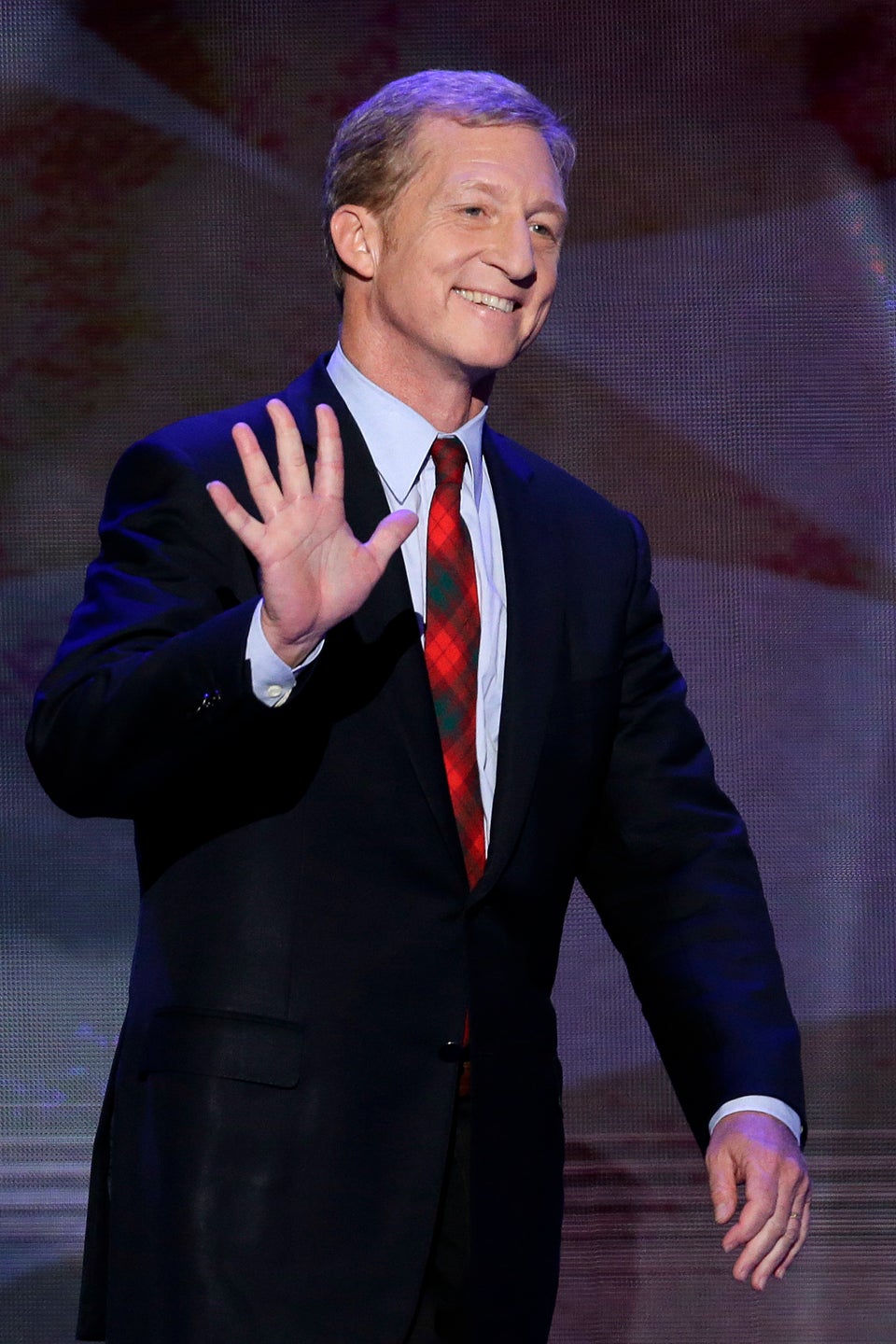 2014 Election: $500,000-Plus Super PAC Donors
Popular in the Community