Supporters of soda taxes are celebrating a major victory as Philadelphia's City Council approved a measure to tax sweetened drinks by 1.5 cents per ounce. Unlike past proposals, the initiative was framed by Jim Kenney, Philadelphia's mayor, as a way to raise millions of dollars of revenue to fund a variety of early childhood education programs.
The initiative has earned a predictable response from anti-tax groups like Americans for Tax Reform (ATR), which published a criticism of the new tax in Forbes. We shouldn't be surprised: Americans for Tax Reform has been one of the most vocal and prominent opponent of tobacco taxes for decades, now with a new enemy in the burgeoning city-level movement towards taxing sodas.
Despite their longstanding opposition, however, ATR has routinely failed to disclose direct conflicts of interest, such as the $175,000 they received from R.J. Reynolds in 2012. When I tweeted at the author of ATR's article to ask why he did not disclose financial contributions from the tobacco or soda industry in his piece, the silence was deafening.
The most disconcerting aspect of this conflict of interest is how little we know, because ATR does not disclose its donors. The only reason that the public was able to discover R.J. Reynold's $175,000 contribution to ATR in 2012 was at the "behest of an unnamed shareholder" at the company. Internal tobacco industry documents detail the extent of this relationship, describing ATR as a "staunch ally of Phillip Morris for a number of years in many tax battles." R.J. Reynolds, a major tobacco company, even explicitly acknowledged in an internal document in 1999 that a key part of their strategy was to "mobilize key third party groups (such as Americans for Tax Reform, CART, NSA, and others), to ensure that RJR's message is effectively communicated, reinforced, and understood by key opinion leaders."
This relationship isn't new -- Grover Norquist, the founder and president of ATR, has lobbied on behalf of tobacco companies for several decades. Although we can't know whether ATR has recently received money from the soda industry, past experience does not look good.
Understanding that they've already lost the battle on tobacco, ATR has pivoted to oppose soda taxes. ATR's stated reasoning invokes concern for social justice, arguing that soda taxes disproportionately affect the poor. This tired argument ignores the evidence we have on tobacco taxes -- poor people pay a lower percentage of tobacco taxes but receive most of the health gains, because they actually stop smoking.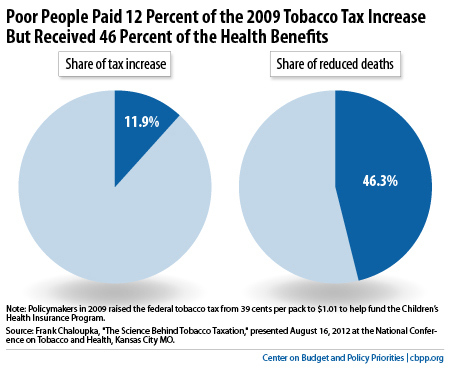 Certainly, soda taxes are a relatively new policy idea, so we don't know exactly how they will financially impact the poor. However, ATR's writers routinely make the mistake of failing to weigh the positive health impact of a soda tax alongside their financial burden. They also neglect to mention the value of additional funding for early childhood education, which could impact childhood poverty. Given ATR's ideological, across-the-board commitment to lowering taxes regardless of their substance, this mistake is nothing new.
Fortunately, the prevailing opinion on soda taxes is that we've probably already reached a tipping point, meaning that ATR's opposition has come too little, too late. Cities in the United States and around the world, from Mexico City to London, are aiming to implement versions of soda taxes.
Amidst this success, the soda industry and Grover Norquist have even struck the same bitter tone: Lauren Kane, a spokeswoman for the American Beverage Association said of the Philadelphia soda tax, "It's still a bad idea. People still oppose it. Nothing has changed." Meanwhile, Grover Norquist pointed out that Philadelphia is "a declining city ... it's a labor union-controlled city where the unions raise taxes on anyone they goddamn want to."

Until ATR fully discloses its donors -- or Forbes retracts their piece -- we can be sure of one thing: the soda industry has a reliable ally in Americans for Tax Reform for the years ahead.
Calling all HuffPost superfans!
Sign up for membership to become a founding member and help shape HuffPost's next chapter