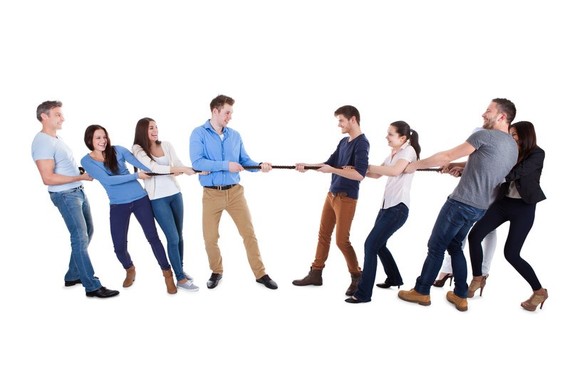 It's great news ... no, wait, there's a problem. But, home prices are rising, isn't that great news? It is for homeowners who have been underwater or wanting to sell but couldn't get the price they need to get out from under. The government is also telling us that the job market is improving. There are more jobs coming online, and college graduates have better opportunities this year than last.
Money.CNN.com recently stated in an article that "Assuming your finances are in good shape -- you are gainfully employed, have six months of savings in the bank and money for a down payment -- then the smartest money move you can make is buying a home now. Interest rates are rock bottom, but will start rising either late this year or next." That's great, but there's another article on the same site that warns of the possibility of another housing bubble; at least in some of the hotter markets. Entry level buyers are already being priced out of some markets.
And yet another article at the site the same week discusses mortgage rate increases the Fed says are coming. This would move more homes out of the affordability range of many buyers. Rising prices and mortgage rates combined are definitely going to keep some wannabe buyers out of the market. However, other news sites are touting a housing recovery well under way because of price increases and more buyers entering the market seasonally.
While we're celebrating marginal wage increases and job growth, we're also mindful that interest rate increases impact the economy across the board, not just for mortgages. Business must pay more for financing, so there could be a negative impact on further wage and job improvements. So, is the glass half empty or half full? It really depends on your situation and viewpoint.
The Current Homeowner Wanting to Sell or Underwater
If you own a home and saw your equity disappear starting in 2007, it's likely that you're celebrating the price increases in your market area. Even if you don't want to sell right now, it's great to know you're moving back into positive territory or building equity again. If you do want or need to sell, your glass could be either half empty or full. While you can price your home higher, are there buyers out there with the ability and desire to buy with other economic factors giving them pause?
This group would include move-up buyers. Perhaps they've been waiting to sell and desiring to buy a larger home or buy into a better neighborhood. They're caught between the low buyer pressure and the threat of rising interest rates. However, it could be just the right time if they have enough equity to offer their current home at a value price and still profit enough to grab the new one at a still-attractive mortgage rate.
The First Time Home Buyer
This group has been discussed to death in the media. The younger typical first time buyer has been out of the market for a while. Many are living at home with parents, and the others are renting, many with roommates. However, rents are rising steadily, and there's that mortgage rate increase threat out there. As the quote earlier put it, if the younger buyer can pull off a purchase now financially, they may want to jump in and buy before rates go up. Half empty means you keep paying ever rising rent. Half full means you have the ability to buy while prices are still reasonable and mortgage rates low as well.
This one is half full all the way. Rising rents are helping to offset the higher prices necessary in a competitive investor environment. As long as buyers aren't flocking to the market, they're going to need to rent, so demand is still rising. Supply and demand always rules, and right now it means profitable rental investment. When rental investing is booming, real estate wholesaling and fix & flip are also doing really well.
What if buyers do start returning in droves to the market? What if younger first time buyers gain renewed interest and financial ability? It could be time to take equity profits on some rental units and use the 1031 Tax Deferred Exchange to upgrade to higher value rental properties, multi-family, or even commercial real estate.
Even if it's difficult to form a strong opinion about the direction of the housing market as a whole, everyone has their unique perspective, and the glass is half full for some in every group.
Popular in the Community