The Queen of All Media wants to talk hair and she's getting our attention by sporting a massive Afro wig on the September 2013 cover of O, The Oprah Magazine. Weighing in at approximately 3.5 pounds (roughly the same as a small Chihuahua), Oprah named the wig "Wind Thang" and took to social media (Facebook, Twitter and Instagram) to share her excitement about the stunning cover image.
But leave it to her BFF to crack jokes. Gayle King was on set for the shoot and asked: "Can someone put on the soundtrack to The Lion King?". And Adam Glassman, O magazine's creative director, hit the nail on the head when he exclaimed: "Your hair looks like Chaka Khan and Diana Ross combined." Our thoughts exactly.
In a Q&A for the issue, Oprah's longtime hairstylist Andre Walker explained how he obtained the enormous hairpiece, which was delivered to the photo shoot in Bubble Wrap and a custom-made, bright pink travel box complete with a built-in stand.
"It wasn't easy! I finally decided I'd have to make one myself. Two days later I was on the set of "The Voice" talking to the stylist there, Kim Kimble [she's also Beyonce's mane woman]. When I told her about my predicament, she said she had created a wig I could borrow. Saved me a good bit of time!"
"I wish I could say it was all mine." Oprah told Us Weekly. And the 59-year-old star goes on to say: "My own hair is shorter, not quite so spherical, and a lot lighter. But that doesn't mean it never gives me grief. When it comes to hair, I'm in the same boat as most every other woman. The way we feel about our hair is universal --- we love it when it looks great, we can't stand it when it looks not so great, and we all want it to tell the world something about us."
The issue hits newsstands tomorrow Aug 6. What do you think of Oprah's sassy look?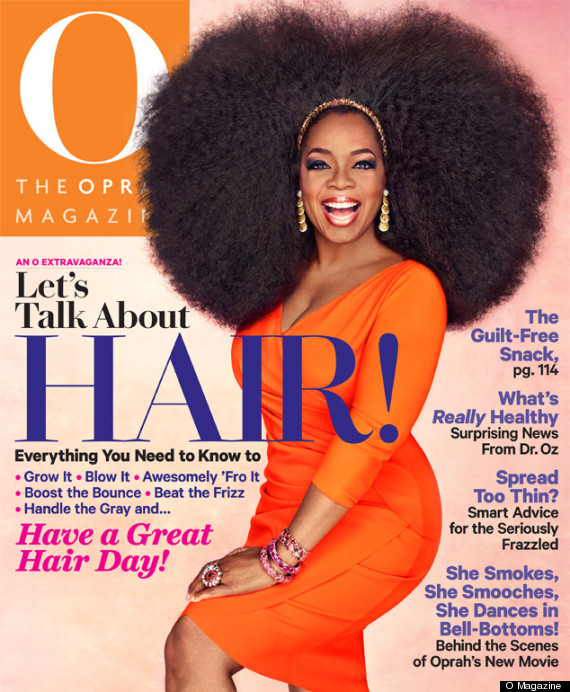 Before You Go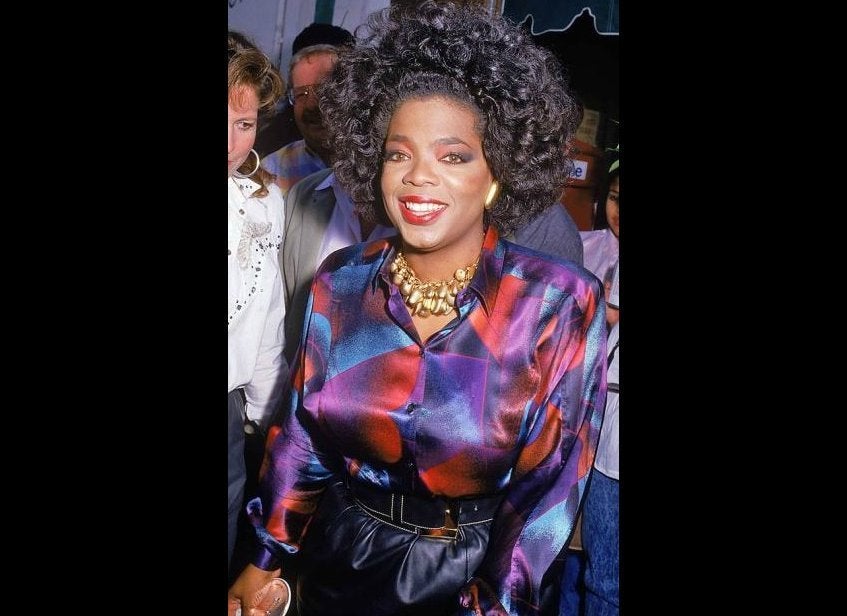 Oprah Winfrey's Style Evolution
Popular in the Community