The Mighty O almost committed a fashion no-no.
Many Americans had a meltdown on Saturday when Oprah Winfrey — the States' closest thing to an actual queen — was revealed as one of the royal wedding's invitees, and stunned in a blush pink dress by Stella McCartney and a vintage Philip Treacy hat.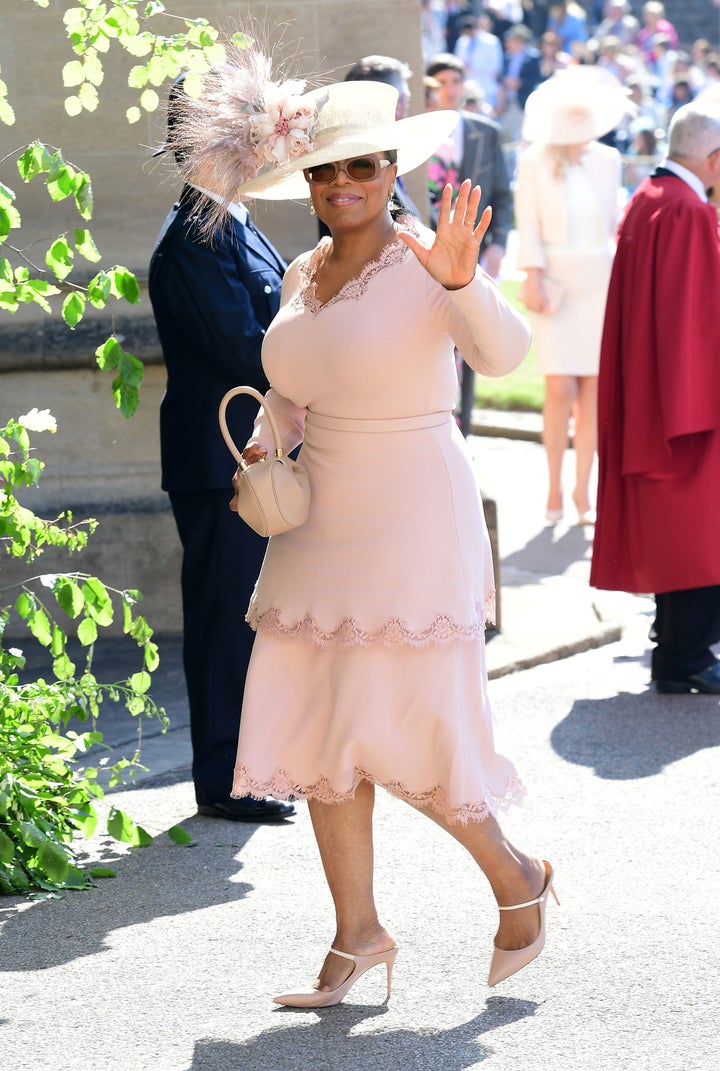 But the wonderful surprise could have quickly gone south if the media mogul had worn what she originally intended to the Duke and Duchess of Sussex's big day.
According to an Instagram video she posted Monday, Oprah realized just a day before the nuptials that the beige dress she was planning to wear would photograph too white, causing her to commit a huge fashion faux pas for a wedding guest.
But being that Oprah is Oprah, she was able to get McCartney and her team to pull together a new outfit — in a more appropriate shade — overnight.
"I would like to thank the Stella McCartney team for working all night long to get this dress finished," she explained in a video posted to Instagram. "Because we had Dressgate. Wrong color! Now we got the right color. I think we're gonna do OK. But no. Thank you so much for the detail, working all night, to the whole Stella McCartney team. Amen, amen, amen, Stella McCartney team, thank you very much!"
Royal news doesn't stop at the wedding. If you want to continue receiving weekly royal family news after the wedding, subscribe to HuffPost's Watching the Royals newsletter for all things Windsor (and beyond).