Oprah shared a big announcement at the Starbucks shareholders' meeting on Wednesday: She has collaborated with Starbucks and the tea experts at Teavana to create her own signature chai blend.
Teavana Oprah Chai will be sold in Starbucks and Teavana stores across the U.S. and Canada beginning April 29, with a portion of the proceeds donated to the Oprah Winfrey Leadership Academy Foundation to benefit educational opportunities for youth . The tea is described as a bold infusion of cinnamon, ginger, cardamom and cloves, blended with loose-leaf black tea and rooibos. Arriving at the perfect chi blend was a process -- one captured in the above behind-the-scenes videos of Oprah's visit to Starbucks headquarters in Seattle.
"I was a little nervous coming in today," Oprah admits in the video. "I woke up at 2:16 this morning thinking about choosing the best tea that would satisfy me and also satisfy all of our customers."
Standing at a table lined with different spices, Oprah begins the process of selecting the tea's flavor profile. Along with Teavana's director of tea development, Naoko Tsunoda, Oprah first gets a handle on the available spices, which include black pepper, chicory, cardamom, cloves, ginger and red rooibos, among many others.
"I like things really spicy," Oprah says. "I like things chai'd up."
As she smells and tastes the various blends of tea, Oprah hones in on the flavors she likes. One is "not robust enough," another is "more enticing."
"As this process was going on and on, I could tell that [the] tea needed to be a little more robust and fuller-bodied, because it was a little too soft," Oprah says. "I was thinking it needed a little more ginger and a little more pepper… I like things that have a little kick to them."
Starbucks CEO Howard Schultz participated in the tea tasting and shares one of his favorite moments in the process. He says, "At the end, when she tasted that, watching her expression and her smile, saying, 'This is my tea!' -- [that] was fantastic."
Related
Before You Go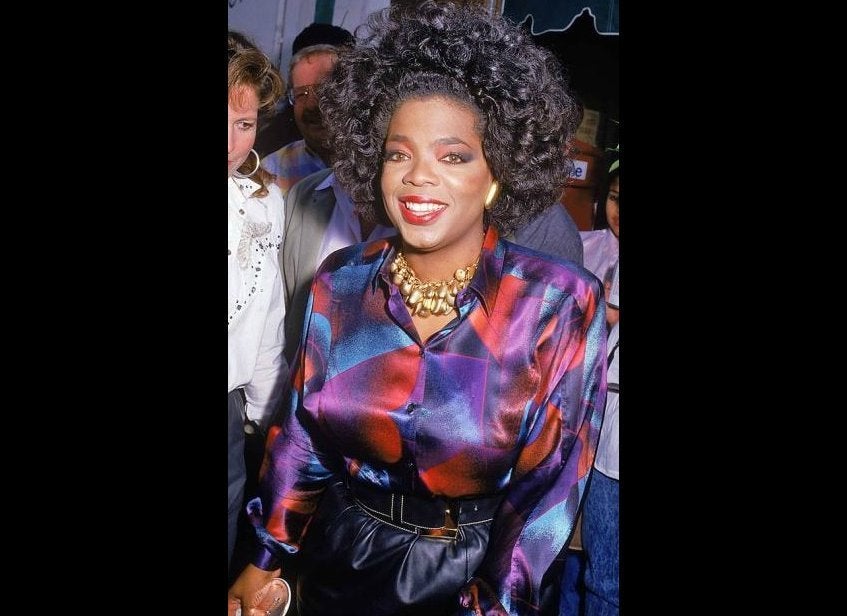 Oprah Winfrey's Style Evolution