Oprah is a woman who loves her dogs. She's had 21 pups in her adult life -- including 11 at one time. "Nothing makes me happier than being with my dogs," she says. In the above video from "Oprah's Lifeclass," we look back at the incredible bond she's experienced with her animals.
"Over the years I have felt the truest, purest love -- the love of God, really, I imagine that's what God's love feels like -- is the love that comes from your dog," Oprah says.
Though she loved them all, "Oprah Show" fans will remember one special cocker spaniel who rarely left Oprah's side. "One of my greatest teachers is my dog, Sophie," Oprah says. "Sophie lived for 13 years and came to work with me every day. Was there for every show, was backstage at the Oscars, at the Emmys, was waiting in the car if I went to the gynecologist."
Solomon, Oprah's other cocker spaniel, also went with her everywhere -- but Sophie would cling even closer, as the pooch would get separation anxiety whenever Oprah left the room.
Sadly, Sophie died on March 10, 2008. "It wasn't until she passed away that I really understood the depth of my love for her," Oprah says. "Because I learned from a show we did many years ago with Gary Zukav that there are big souls and little souls. And Sophie was a little soul – just a little soul, but had a great impact on my life. And when I lost her is when I realized that nobody on earth had ever loved me like that little dog."
Related
Before You Go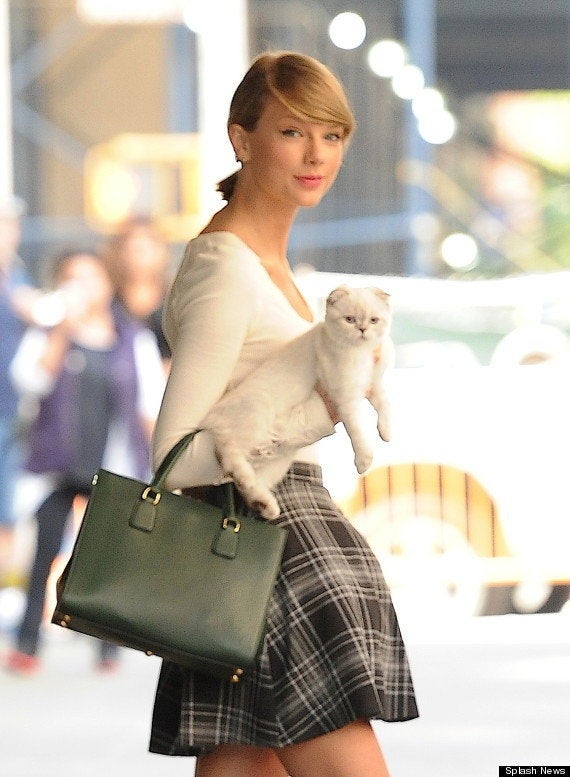 Celebrity Pets Who Are Celebrities Themselves