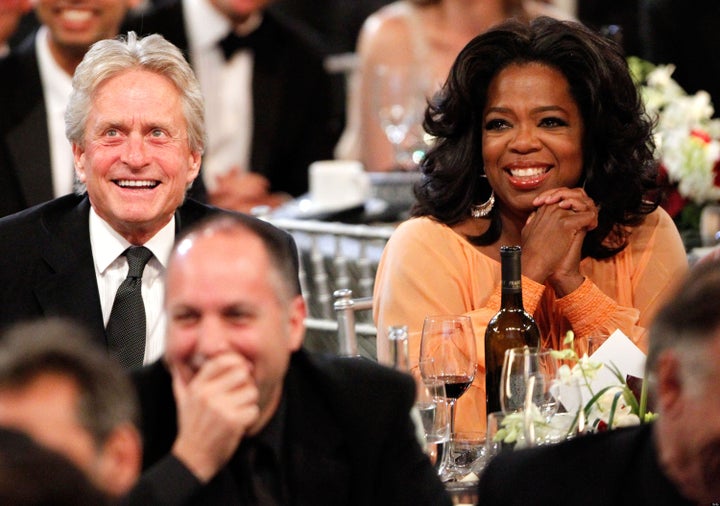 Oprah Winfrey's Angel Network gave out its last checks on Monday, and she showed her home town some love with her final donation.
The LEARN Charter School Network, which currently operates four schools in Chicago, was one of six charters to receive $1 million donations from the talk-show host's charity. The five other recipients were in cities across the country, from Philadelphia to New Orleans to California.
Monday's episode of "Oprah" was devoted to education reform. Philanthropist and Microsoft founder Bill Gates appeared on the program, as did Davis Guggenheim, director of the upcoming documentary "Waiting for Superman." That film focuses on the crisis in America's public schools.
To drive the message home, Oprah used the Angel Network's last charitable donation to help fund six school charters serving underprivileged students in some of America's most vulnerable communities.
LEARN was one recipient of the funds. Its four schools on Chicago's South and West Sides serve students from preschool to eighth grade. While 93 percent of LEARN's students qualify for free or reduced lunch (a common measure of low-income students), more than 80 percent of students met or exceeded state standards on the 2010 Illinois Standards Achievement Test.
LEARN also reports that 99 percent of alumni have graduated from high school, and 83 percent went on to a four-year college or university.
And every one of its graduating eighth-graders was accepted into one of Chicago's selective college-prep high schools, including St. Ignatius, Latin School, Francis Parker, Whitney Young and Fenwick.
It is results like these that Winfrey is hoping to stimulate with her donation. The network plans to operate 16 schools with 8,000 students by 2019, and this million-dollar gift will go a long way in achieving that goal.
The Angel Network is funded by donations from Oprah viewers. In the last 10 years, it has raised more than $80 million, according to NBC Chicago, and given more than 200 grants in 30 countries.
Support HuffPost
The Stakes Have Never Been Higher
Related
Popular in the Community