Oprah discussed the challenges of running her own network in her debut appearance on "Dr. Oz" on Wednesday.
"Let me tell you running a network is challenging," Oprah told Dr. Oz. "Can y'all please find it on your channels?" It is a familiar tune for Oprah, who previously admitted that running OWN was a lot harder than she had imagined.
Despite lukewarm ratings, however, Oprah has remained steadfast about seeing her network succeed. On Wednesday, she said, "You have to be committed because, you know, I signed a deal. I'm going to do it." She also said that she does not miss doing her old show everyday, though she does miss the audience.
She teased her newest show "Oprah's Next Chapter," which features her talking to public figures and other interesting people outside of the studio. In one episode, Oprah meets a Hasidic Jewish family that has never heard of her before.
Oprah was also on Dr. Oz to unveil a huge milestone for O magazine: the January cover featuring Oprah and Dr. Oz together (see below). He is the magazine's first "cover boy," as Oprah put it.
Their interview in O magazine also contained some juicy tidbits. Oprah told him that she read his wife Lisa's book and learned "that y'all have a very hot sex life!" (which Dr. Oz seemed to acknowledge). She also called him "the leader of all the talk shows" and advised him to create balance in his life -- something she said she hasn't done. When asked why, she answered, "Because the show became the great love of my life -- not just the mistress. It filled everything. With each year, as you'll see, you have to keep raising the bar."
Below, see the four times Oprah has shared the cover of her magazine, including her latest cover with Dr. Oz.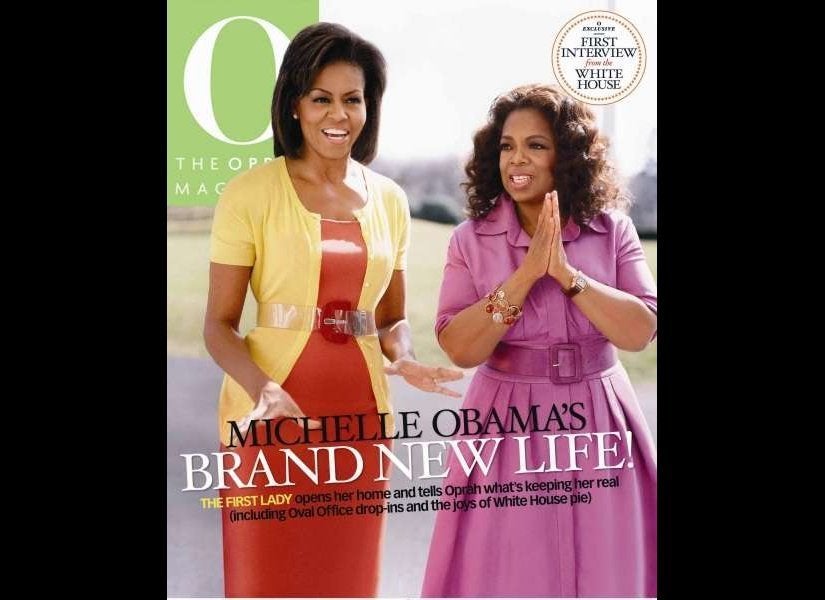 Popular in the Community