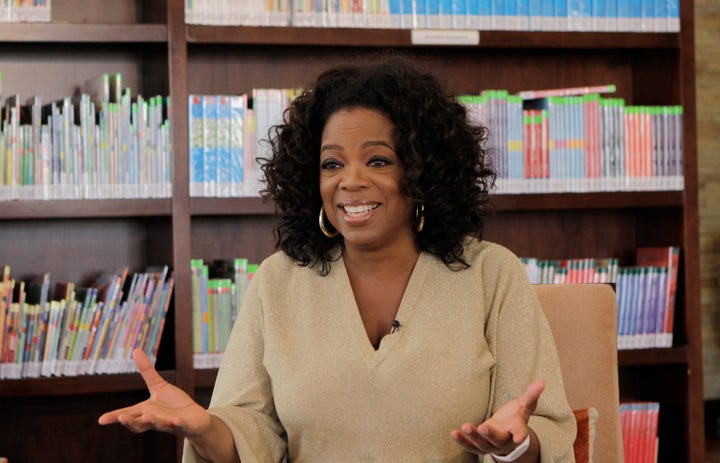 Ask and you shall receive.
"Please, can we get him some money, get him a meal?" asked Oprah. As Scarpetta staff brought him a "feast," one of Oprah's dinner companions handed over a bunch of cash.
Chef (and owner) Scott Conant posted the New York Post article on his Facebook page earlier that day. His only comment? "Wow!!"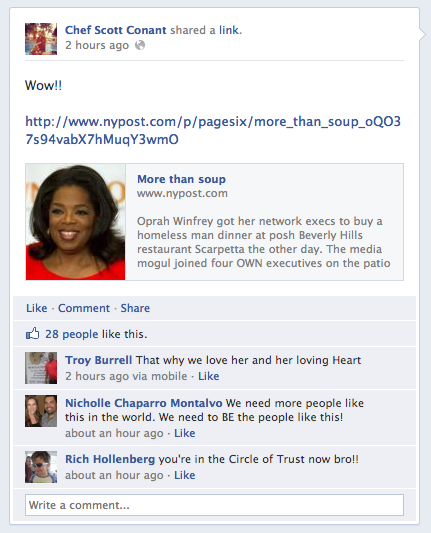 Screenshot of Scott Conant's facebook wall
Scarpetta is a fine dining Italian restaurant where a plain (but delicious) tomato sauce spaghetti goes for $24. The restaurant has multiple locations across the country, and People points out that when Jay-Z ate at the Miami outpost in 2011, he left a $50,000 tip on a $250,000 bottle of champagne.
Oprah's generosity is legendary. In 2007, she founded the Oprah Winfrey Leadership Academy for Girls school in South Africa, which provides educational and leadership opportunities in a luxurious setting to underprivileged girls in the area. Throughout her talkshow, which ended in 2011, she emphasized charity and "paying it forward" as a sure-fire way to live the best life possible.
It's nice to know that this is how Oprah acts in her private life too.
Related
Before You Go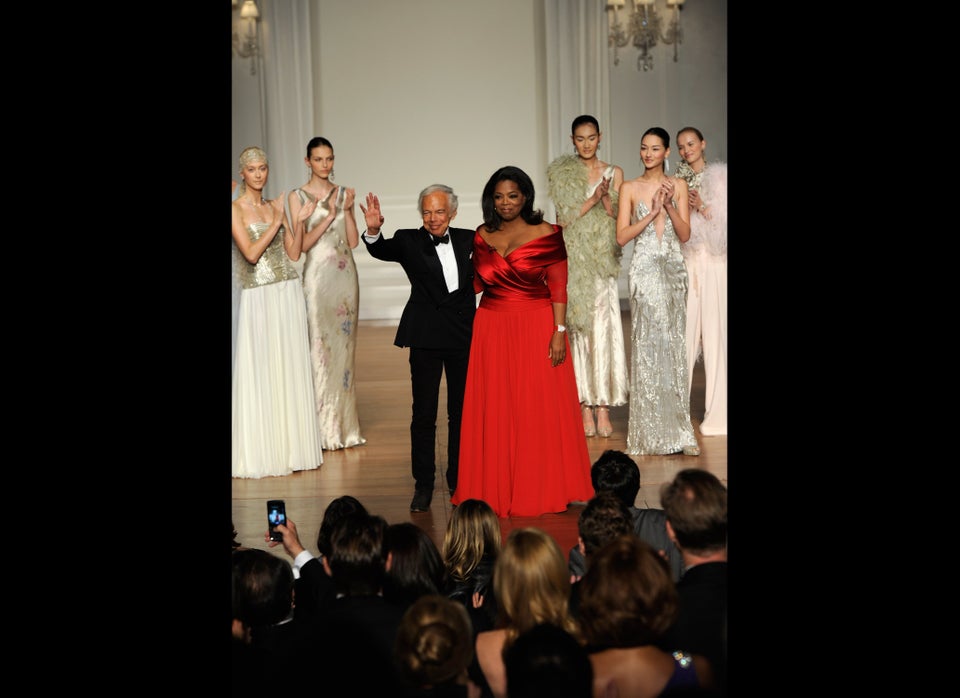 Oprah
Popular in the Community