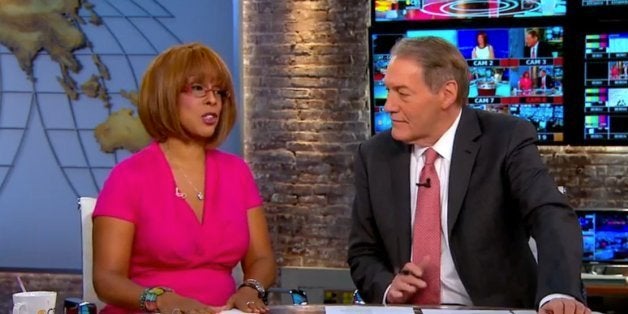 Gayle King is placing her money on Oprah.
The "CBS This Morning" co-host, and more importantly Oprah's best friend, said Wednesday morning that she would bet "yes" on Oprah buying the likely soon-to-be-for-sale Los Angeles Clippers.
"If I was a betting man I'd say yes," King said when asked about the media mogul's chances of purchasing the team.
Rumors that Oprah is in talks with record producer David Geffen and Oracle CEO Larry Ellison to buy the Los Angeles Clippers have been circulating ever since the team's former owner, Donald Sterling, was banned for life from the NBA for making racist remarks.
Gayle said she "wouldn't bet against" Oprah, Geffen and Ellison following through.
"That is quite a trifecta," she added.
Watch the video for the clip from "CBS This Morning."
Popular in the Community