Oprah Winfrey assured women and girls everywhere that "time is up" for men in power who have silenced them during her history-making speech at the 75th annual Golden Globe Awards.
The media mogul ― who holds many titles, including actress, TV host, producer, author and philanthropist ― became the first black woman to receive the Cecil B. DeMille award during Sunday's ceremony. During her acceptance speech, Winfrey recalled sitting on her the floor in her childhood home watching Sidney Poitier become the first black person to win an Oscar for Best Actor.
"I'd never seen a black man being celebrated like that. And I tried many, many times to explain what a moment like that means to a little girl, a kid watching from the cheap seats as my mom came through the door bone-tired from cleaning other people's houses," she recalled. "In 1982, Sidney received the Cecil B. DeMille award right here at the Golden Globe awards and it is not lost on me that at this moment, there are some little girls watching as I become the first black woman to be given this same award."
She also spoke about the power of the press in revealing corruption and injustices, then shifted the focus to the biggest topic of the evening: sexual harassment.
"What I know for sure is that speaking your truth is the most powerful tool that we all have, and I'm especially proud of all the women who have felt strong enough and empowered enough to speak up and share their stories," she said.
"I want, tonight, to express gratitude to all the women who have endured years of abuse and assault because they, like mother, had children to feed and dreams to pursue," she continued. "They're the women whose names we'll never know."
Winfrey pointed to Recy Taylor, a black woman from Alabama who was abducted while walking home from church and raped by six white men in 1944, when she was 24 years old. Taylor's case, which was investigated by Rosa Parks, never went to trial and she never received justice. Taylor died 10 days prior to the Golden Globes at age 97.
"She lived, as we all have lived, too many years in a culture broken by brutally powerful men. For too long, women have not been heard or believed if they dared to speak their truth to the power of those men, but their time is up," she said, as the audience cheered.
Winfrey sent a message to those girls watching her accept the award and called for them to usher in a safer future free of sexual harassment.
"I want all the girls watching here and now to know that a new day is on the horizon!" she said. "And when that new day finally dawns, it will be because of a lot of magnificent women, many of whom are right here in this room tonight, and some pretty phenomenal men fighting hard to make sure that they become the leaders who take us to the time when nobody ever has to say 'Me Too' again."
This is Winfrey's first time receiving an award at the Golden Globes, though she was nominated for her role in "The Color Purple" in 1986 and again in 2008 as producer on the Best Motion Picture, Drama contender "The Great Debaters."
Each year, the Cecil B. DeMille award recognizes an individual for "outstanding contributions to the world of entertainment." Winfrey's long-lasting career, community engagement and impactful influence reflect why the media mogul is deserving of this award.
Winfrey first gained widespread notoriety with her popular local morning talk show, which propelled her to hosting her groundbreaking syndicated show "The Oprah Winfrey Show." She hosted that program for 25 years.
In film, she's prioritized giving black stories a platform and telling them in meaningful, multifaceted ways. She landed her first acting role in 1985′s "The Color Purple." She went on to star in and/or produce culturally significant features including "Beloved," "Lee Daniel's The Butler," "Their Eyes Were Watching God," "Selma" and "The Immortal Life Of Henrietta Lacks."
Winfrey will also be starring in Ava DuVernay's forthcoming "A Wrinkle In Time," which premieres in March.
In addition to her career in front of the camera, Winfrey reigns as founder of O, The Oprah Magazine, Harpo Studios and the Oprah Winfrey Network, known for its hit series "Queen Sugar," "Greenleaf" and "Super Soul Sundays."
Winfrey's impact on the entertainment industry cannot be overstated.
CORRECTION: A previous version of this story indicated Sidney Poitier was the first black person to win an Oscar. In fact, he was the first to win for Best Actor; Hattie McDaniel was the first black person to win in any category, when she won Best Supporting Actress in 1940.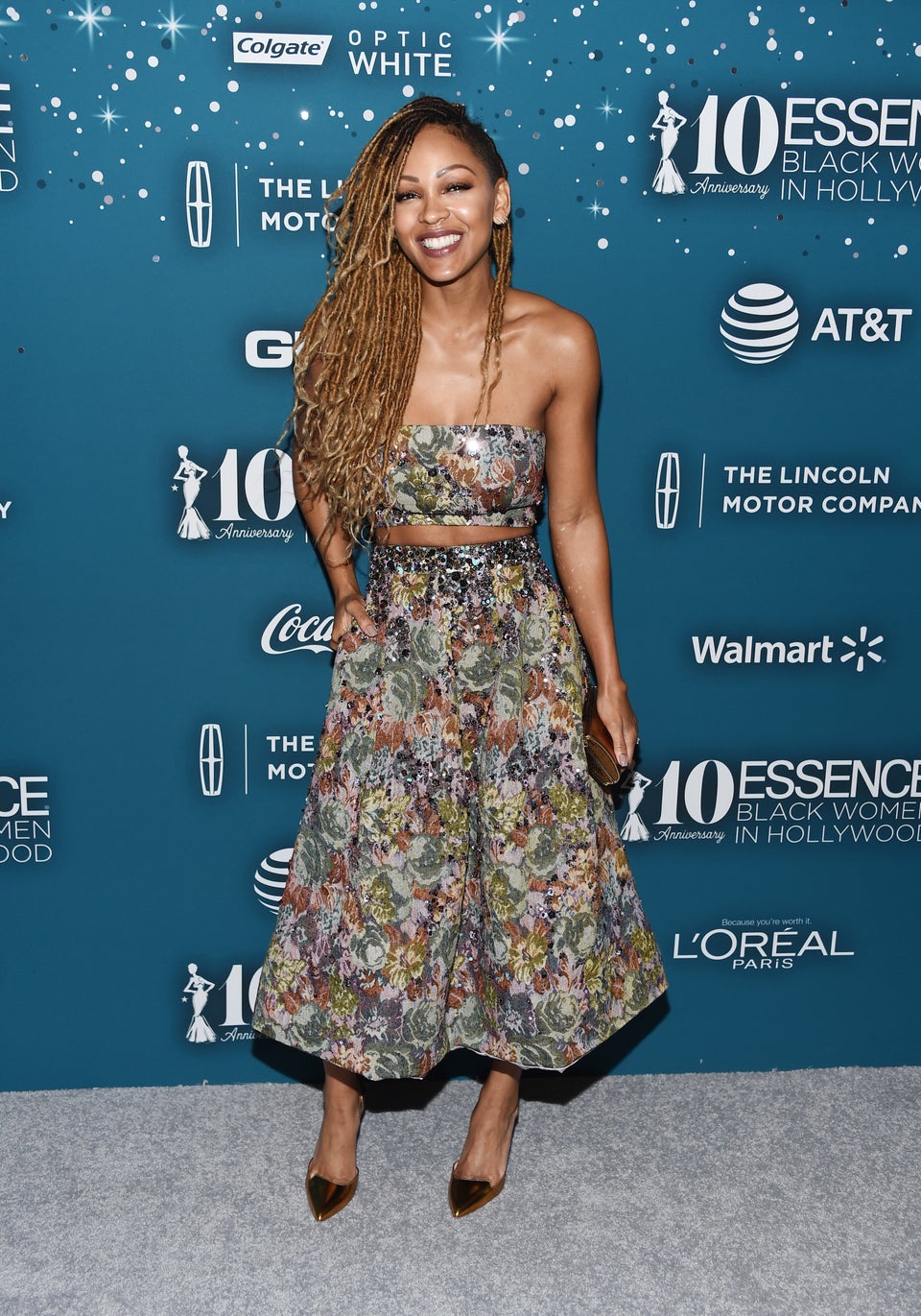 Essence Black Women In Hollywood 2017
Popular in the Community