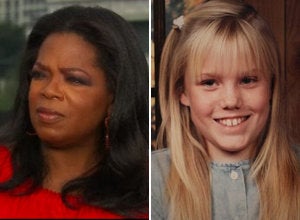 Oprah wants Jaycee Dugard.
The talk show queen told "The Insider" this week that the girl kidnapped 18 years ago is one of the rare interviews that she cares about landing.
"I want that interview," Oprah told Samantha Harris. "Obviously, like everybody else in this business, I have 'my people' working on that. Now, this is the truth...I really don't care about getting interviews first and all that stuff....Really, truly, I don't play that game. I feel like if somebody wants to talk to me, they will talk to me. If they don't want to talk to me and they want to talk to whomever, fine. But this is the one I want."
Oprah added, "It's the first time I have ever called up a producer and said, 'Are we on this story? Because I want that interview!'"
Popular in the Community