The interview, in which Armstrong readily admitted to using a whole host of banned drugs during his cycling career, seemed to captivate the attention of most of the media. Newspapers had running blogs on Armstrong's revelations. Other television shows devoted precious chunks of time to dissecting an interview that was still airing opposite their own program.
Oprah had a great deal riding on the interview: increased viewership for her OWN network, increased advertising revenue for the network's shows, and perhaps the greatest public spotlight she has had since her talk show ended in 2011. OWN has been through many struggles since it launched, but Thursday's interview provided Oprah with a crucial chance for a wider audience to tune in.
If Twitter was any judge, she did herself favors with her questioning. The tone throughout was not angry or very heated, but she did manage to be gently prosecutorial overall. (Armstrong, on the other hand, seemingly did himself no favors whatsover.)
"Freaking Oprah is bringing it," Sports Illustrated's Richard Dietsch tweeted.
"Oprah is doing a remarkable job," ESPN's Don Van Natta, Jr. wrote. "Simple, direct questions. She has done her homework. And she's getting out of the way."
There were exceptions to the praise. Newsday critic Verne Gay, for one, thought Oprah was not being nearly hard enough on Armstrong. The New York Times' Sarah Lyall also wrote halfway through the interview that "her questions have been less sharp than they might be."
Below, see some of the reactions to the interview.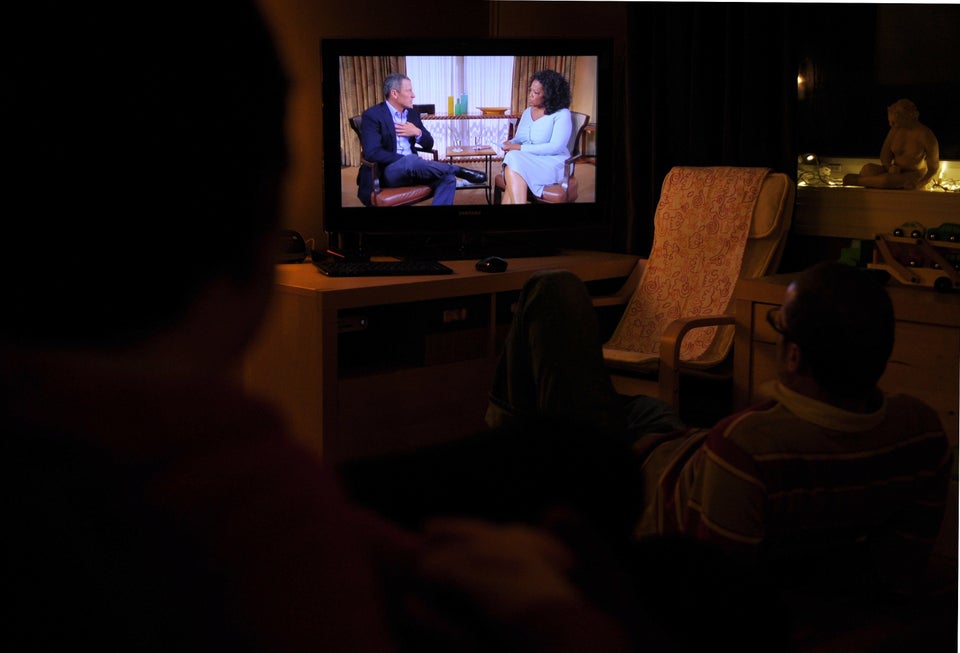 Reactions To Oprah Interview
Related
Popular in the Community