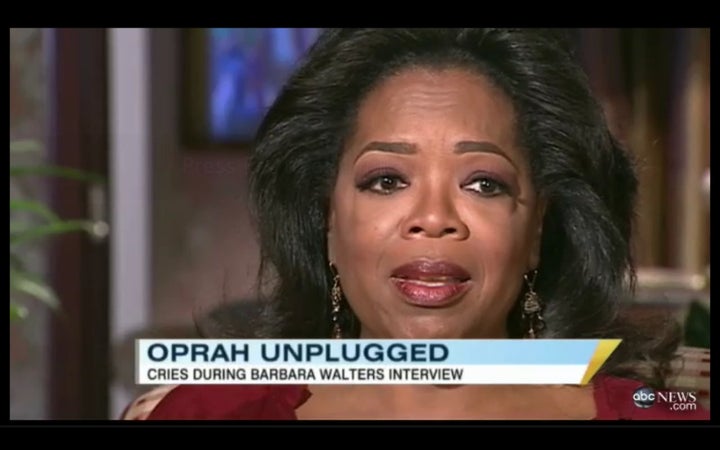 Oprah Winfrey opened up to Barbara Walters in a revealing, more personal interview than viewers often see from the daytime talk show queen.
In an clip from Thursday's hour-long ABC special, shown Wednesday morning on "Good Morning America," Oprah is seen crying as she discusses her close friendship with Gayle King.
"She is the mother I never had. She is the sister everybody would want. She is the friend that everybody deserves," a tearful Oprah said of Gayle. "I don't know a better person."
Oprah, who told herself she wouldn't let Walters make her cry, said that the reason those words brought her to tears is that she's never said them to Gayle herself.
"It's making me cry because I'm thinking about how much I probably have never told her that," she said.
Oprah also addressed the persistent rumors that she and Gayle are lesbians.
"I'm not a lesbian. I'm not even kind of a lesbian," she said. "And the reason why it irritates me is because it means that somebody must think I'm lying. That's number one. Number two: why would you want to hide it? That is not the way I run my life."
Popular in the Community