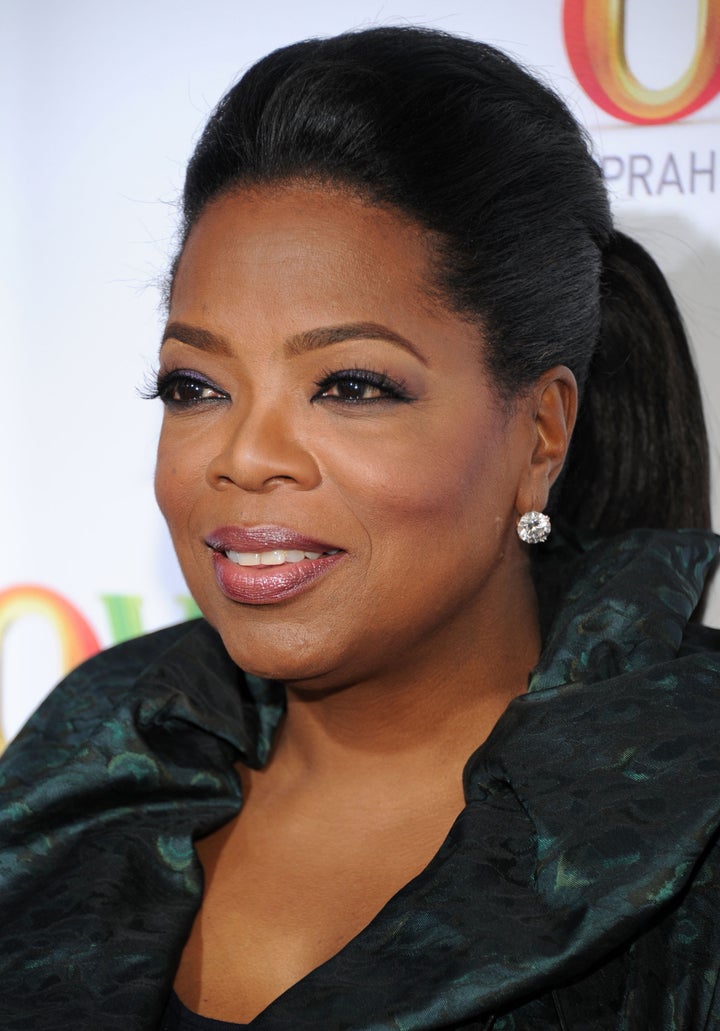 Oprah issued a public apology on Monday for sending a controversial tweet on Sunday night.
As the Grammys took many viewers over to CBS on Sunday, Oprah took to Twitter to ask people to tune into her cable network, OWN — "especially if you have a Nielsen box."
Oprah's tweet drew criticism from followers, many of whom claimed that Oprah was "desperate" and "begging" viewers to watch her cable network. The more problematic portion of the tweet, however, was Oprah's casual solicitation of Nielsen box owners.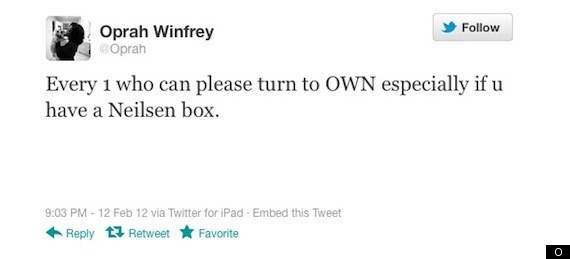 Oprah apologized for her tweet and said she deleted the message "at the request of Nielsen." She added, "I intended no harm and apologize for the reference."
As Deadline Hollywood noted, Nielsen prohibits its clients from reaching out to homes with boxes in an attempt to change viewing habits and/or boost ratings. A Nielsen representative told Entertainment Weekly that the company was looking into the Sunday night incident.
"In accordance with our policies and procedures, Nielsen is reviewing this incident with our clients and we may withhold, breakout and/or make a note in the ratings...We take any violation of our policy seriously and will work with clients to resolve the situation," the Nielsen representative said.
Oprah's new show on OWN, "Oprah's Next Chapter," coincided with CBS' airing of the Grammy Awards. The Sunday night episode featured the talk show queen sitting down with a Hasidic Jewish family who has never before watched television.
View some of the backlash Oprah received for her tweet in the slideshow below:
Popular in the Community