"I spent a lot of time with Mandela," Oprah says in the above video. "Actually, Stedman and I were invited to his home in Qunu, and we spent 10 days and nights there and had 29 meals with him."
"I could have written a book about it -- 29 meals," Oprah says. "And every morning I'd have breakfast with him and he would be the first one up. And sometimes I would be like, 'Oh, my God, what am I going to say?'"
"And he'd say, 'Oprah, is that you?'" she recalls. "And I'd tip around and I'd say, 'Yes, Tata,' and sit at breakfast with him, alone, every morning."
Thrilled to have the Nobel Peace Prize winner at Harpo Studios, Oprah remembers, "He arrives at the show and he says to the producer, 'Who is on the show and what is it about?'"
The show, of course, was entirely dedicated to Mandela. "That speaks to the depth of his humility," Oprah says.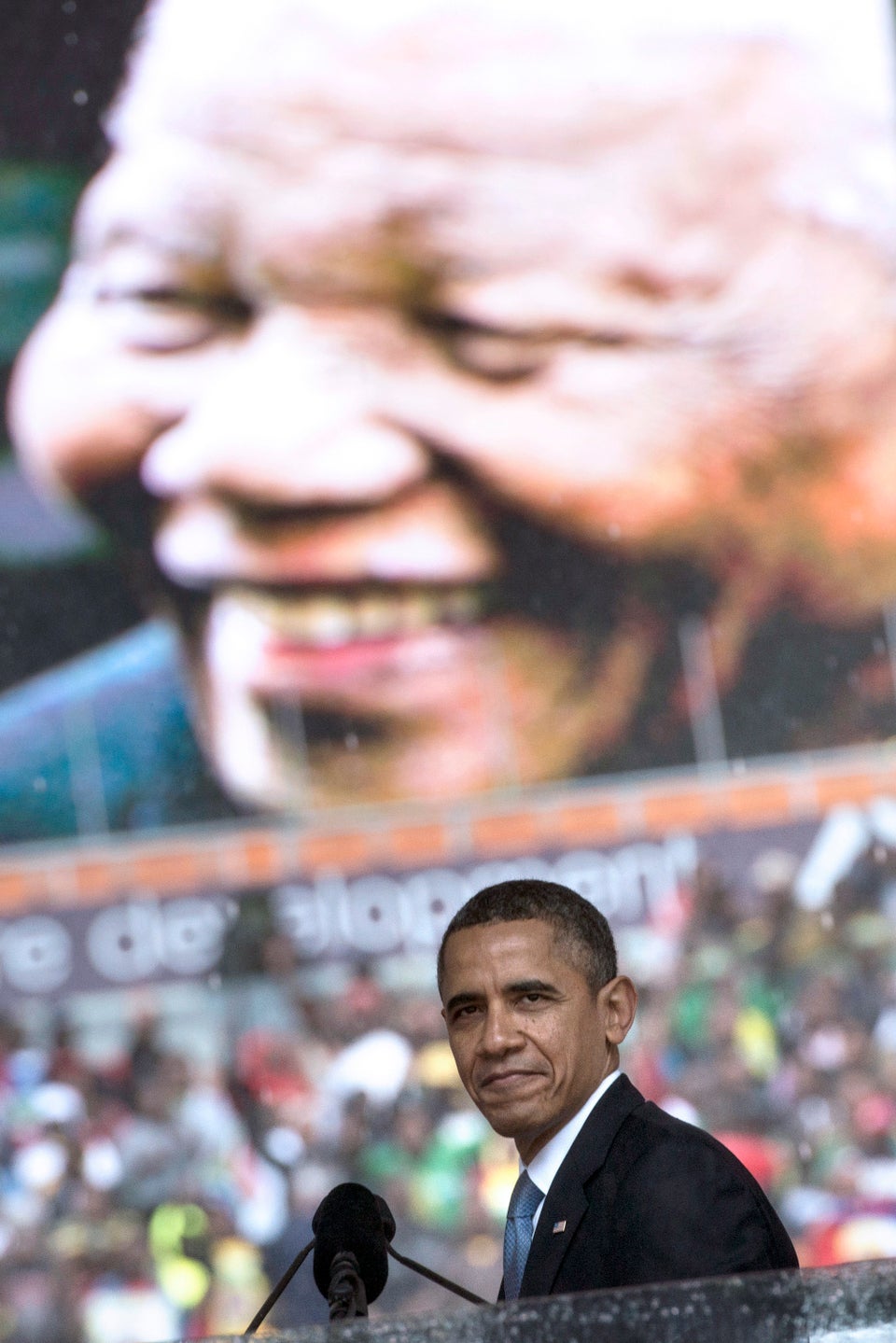 Quotes From Mandela's Memorial