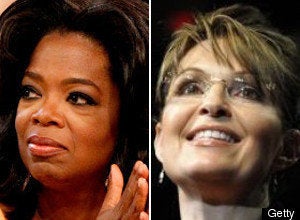 Oprah spoke to Parade magazine for its latest issue, and one of the subjects that came up was a potential run by Sarah Palin for the presidency.
Oprah has dodged the question about her thoughts on Palin before, most notably in an interview with Barbara Walters, where she pointedly refused to answer whether she thought Palin was qualified. This time, she said the public would "fall in love" with Palin if they watched her reality show. The interviewer then asked if the thought of a Palin run scared her.
Oprah's response? "It does not scare me because I believe in the intelligence of the American public."
Related
Popular in the Community