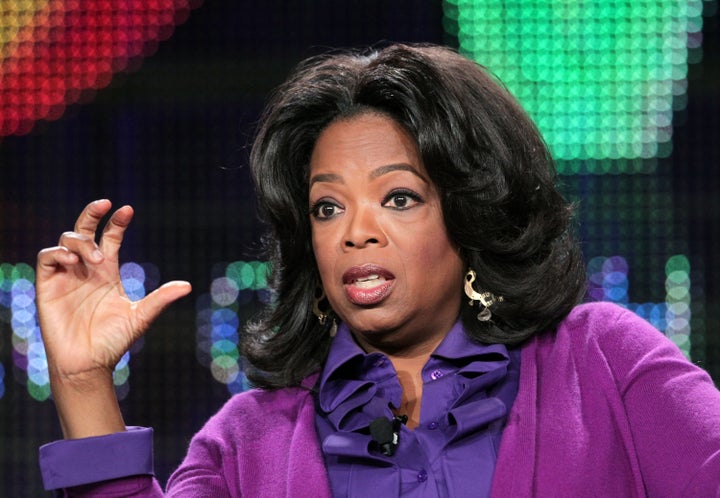 Oprah got some business out of the way in the post, announcing that OWN has a new motto: "The Next Right Decision." But she was more focused on responding to a rather aggressive question she'd received on Twitter.
The question came from sportswriter (and HuffPost blogger) Michael Woods, who asked her on Twitter, "Are you frazzled because show ended, network doing poorly, mag sales down? Or did u foresee this?"
Oprah wrote back, "ALL mag sales are down as we move ever more to digital. Just had my first week at OWN. No regrets ending show. Onward!"
She expanded on this thought on Facebook:
@Woodsy1069 asked me on Twitter yesterday if I was 'frazzled' by OWN's performance thus far," she wrote. Nope, not frazzled. And I have faith that if I do what I'm supposed to--allow it to serve my purpose, and you, the viewer--it will succeed. Everyone in the cable business told me it would take 3 years. Some said 5. I've been here a week...I will say this; it's 10 times harder than doing my daily show. Doing that show felt like breathing everyday. Now I'm in so many meetings I sometimes have to step out and catch a breath. But I see every challenge as an opportunity. So no shortage of opportunities here.
REAL LIFE. REAL NEWS. REAL VOICES.
Help us tell more of the stories that matter from voices that too often remain unheard.