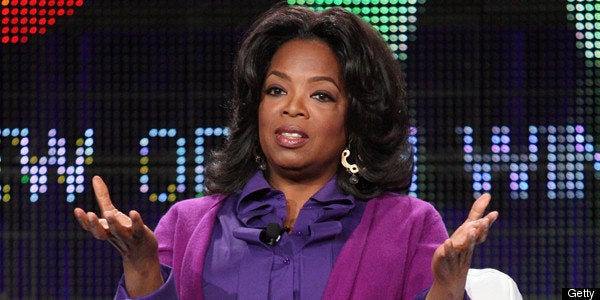 Oprah is taking complete control of her struggling OWN network by becoming its new CEO.
The move was announced on Wednesday. Sheri Salata and Erik Logan, the co-presidents of Harpo, will also become presidents of OWN.
So as of today... Harpo Team and OWN team become ONE.

Our intention is to use the cable platform and the internet platform and the mobile platform to create messages that fill you up and bring you to new levels of awareness about yourself, ourselves, and our world; our potential...

It's an incredible challenge ahead trying to figure out what kind of shows and programming will resonate with you, inspire you, bring a little piece of light into your already crowded existence. But I feel called to do it, and will be relying on your feedback, emails and tweets and message boards to let me know what you think.
OWN, which launched in January, has been floundering in the ratings, undergone a network overhaul and seen one CEO depart. Oprah has admitted that the channel is "not where I want it to be." But she signaled at a conference in June that she would be taking more direct oversight of the network.
In her letter, Oprah also announced that Rosie O'Donnell's OWN talk show will launch October 10.