The media mogul wore a beautiful, blush pink dress by Stella McCartney and added a gorgeous, feathered hat. Friend Gayle King said that the dress was a last-minute purchase, as she'd previously bought one that was too white for the occasion.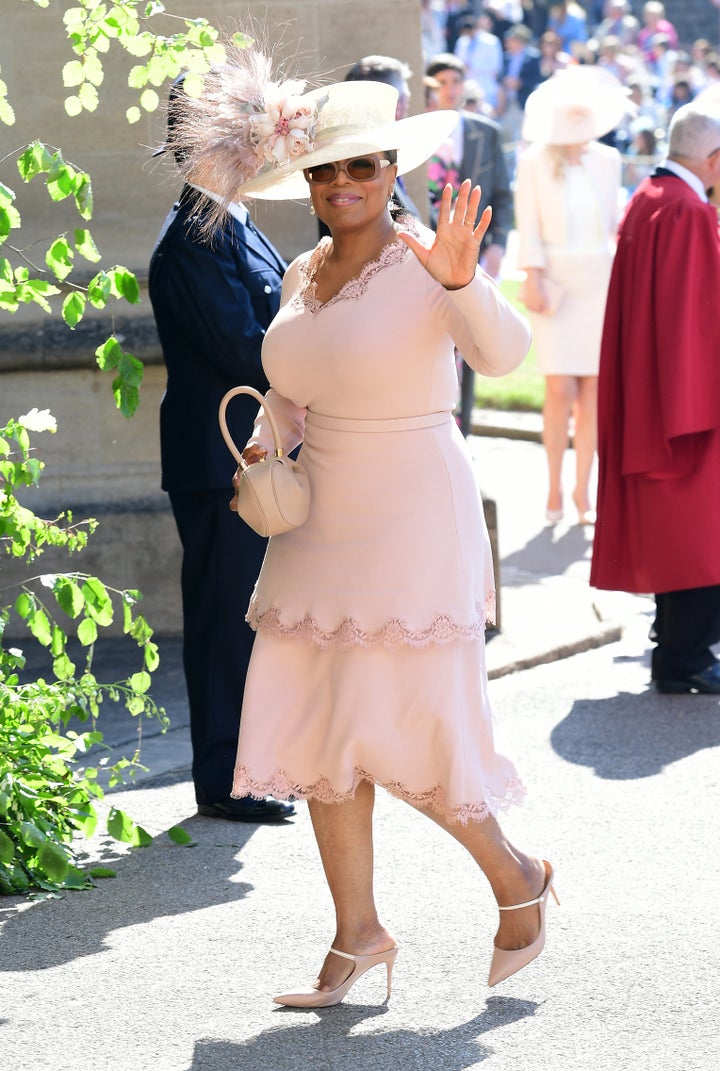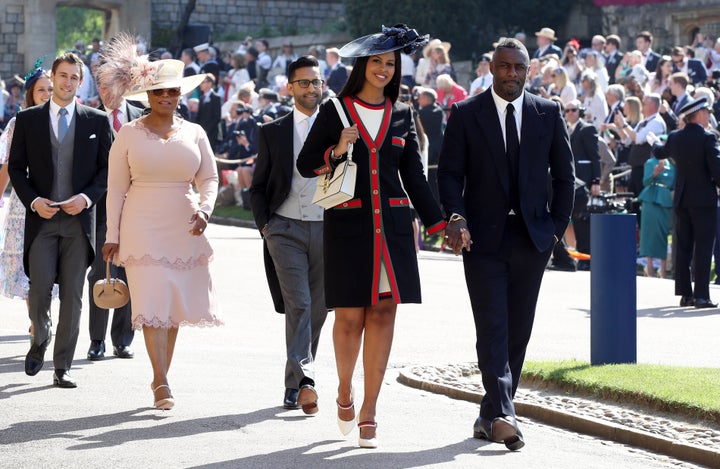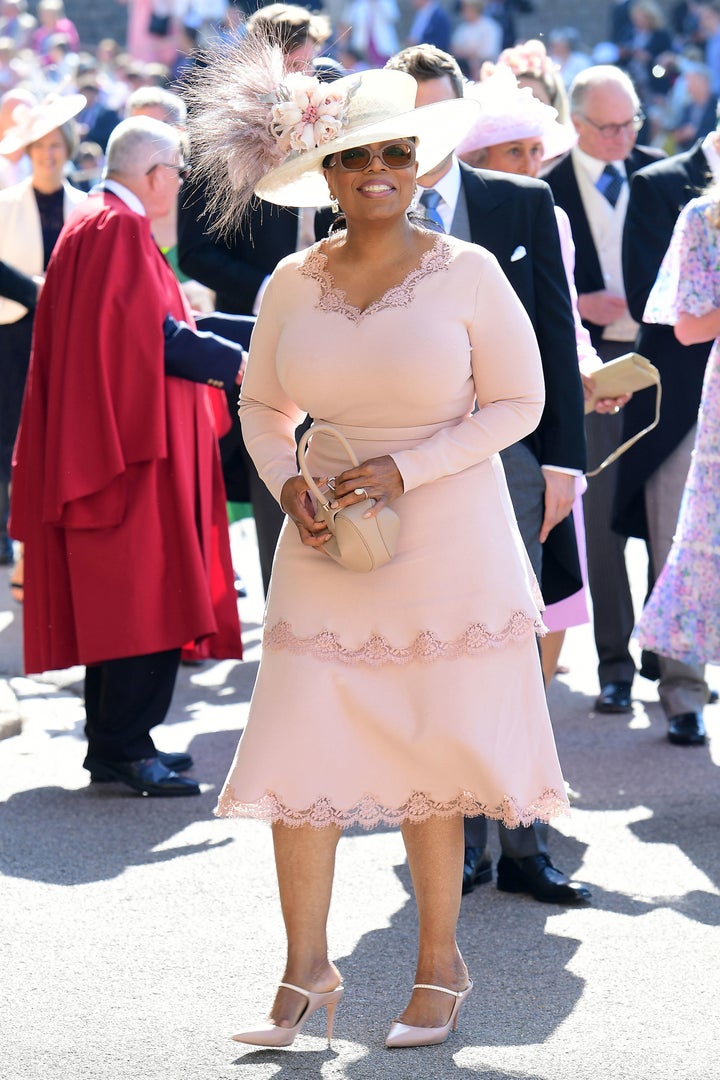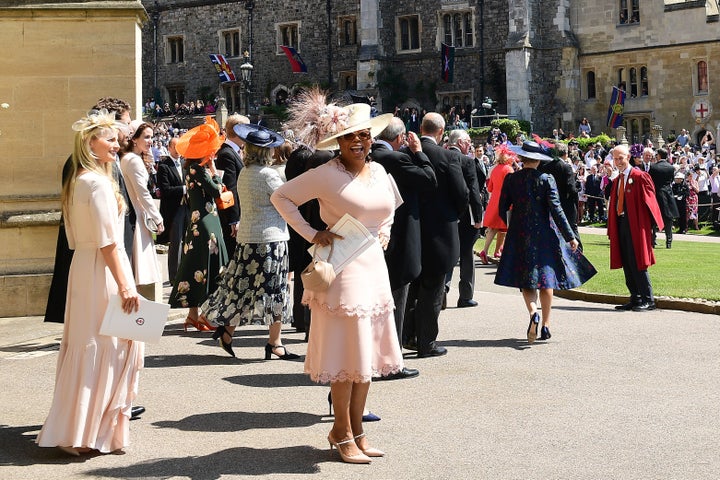 She was one of the first to arrive to the star-studded ceremony at Windsor Castle, walking in with actor Idris Elba: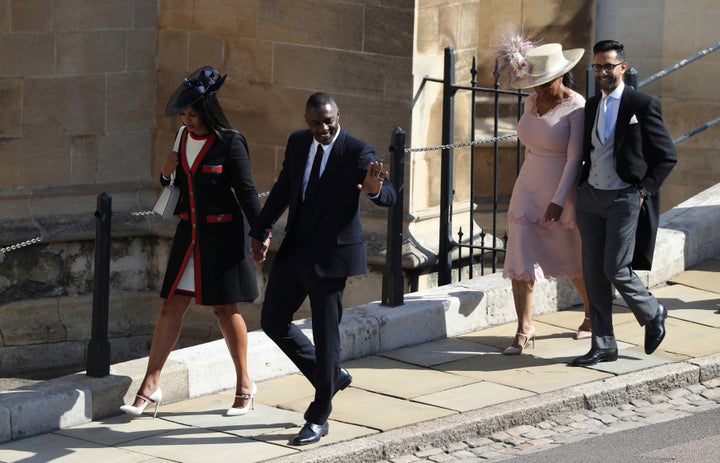 People freaked out the second she showed up to the royal nuptials:
Oprah was later spotted looking for her seat at the chapel, a feeling any wedding guest knows all too well:
Other famous guests, including Serena Williams and George and Amal Clooney, are expected to show up to Windsor castle shortly.
Before You Go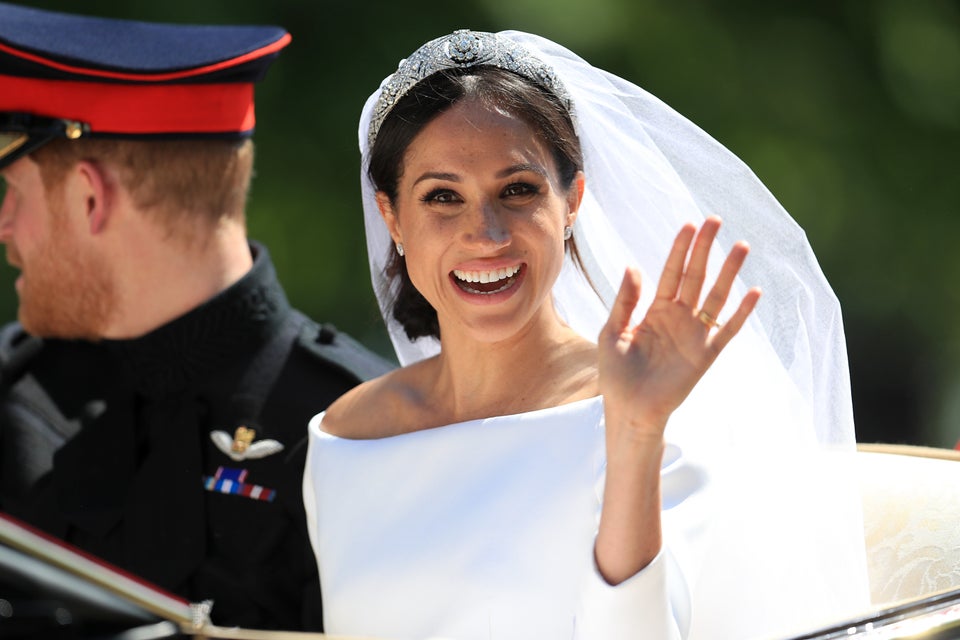 Royal Wedding of Prince Harry and Meghan Markle