The royal wedding was not just a big day for Meghan, Duchess of Sussex, and Prince Harry. The May 19 ceremony was also the day that American royalty interacted with British royalty.
America's Queen ― also known as Oprah Winfrey ― was among the surprise guests and showed up in a custom, blush pink dress by Stella McCartney with a statement hat to rub shoulders with Queen Elizabeth II.
Though it's unknown exactly what the connection is between Oprah and the Duke and Duchess of Sussex, the media mogul spilled the beans on what it was like attending the wedding of the century (at least, so far).
"It felt like another level of everything. It felt like more than a wedding," the 64-year-old told Extra at Monday's premiere of the new series, "Love Is __" on OWN, the cable TV network she started. "It felt like a shift in culture. I left more hopeful."
In a separate red carpet interview with Entertainment Tonight on Monday, Oprah called the nuptials "transformative," and spoke about what it was like hanging out with Meghan's mother, Doria Ragland.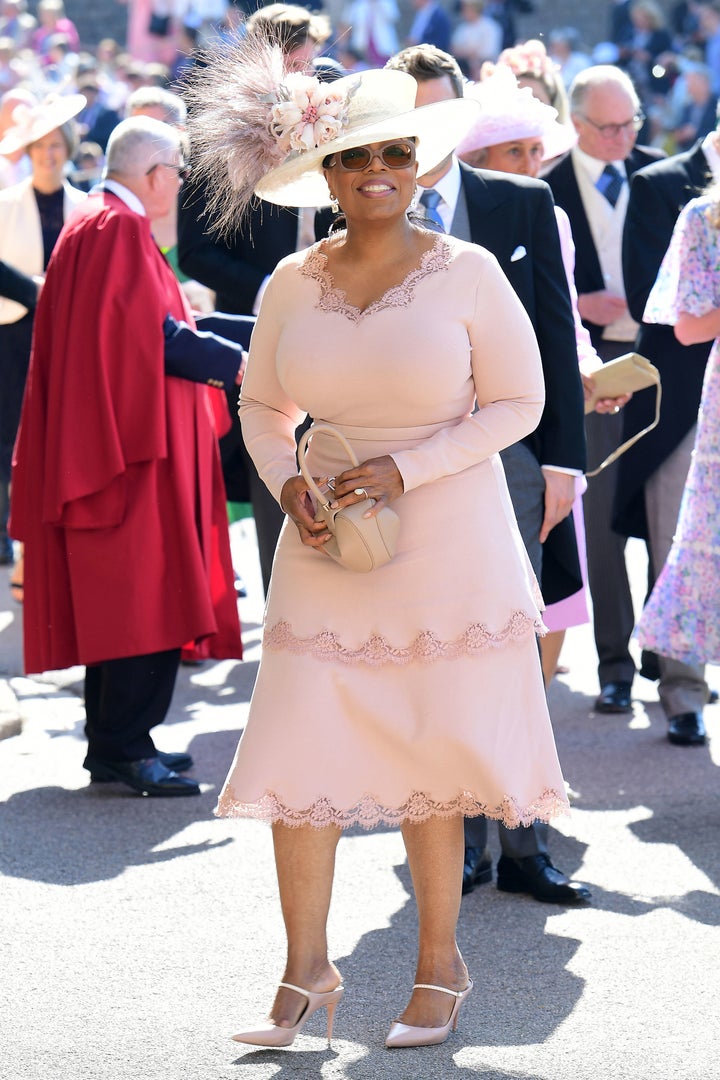 The two spent time together at Oprah's home in California a few weeks before the royal wedding, though the mogul insists she didn't ply Ragland with gifts in order to score a future interview ― contrary to certain media reports.
"The story was that Meghan's mom had come to my house and she left laden with gifts," Oprah said. "You know what the gifts were? First of all, she's great at yoga, so I said, 'Bring your yoga mat and your sneaks in case we just want to do yoga on the lawn.' So one of the bags was a yoga mat and the other was lunch."
And the other gifts? A basket of fruit.
″[Doria] said, 'I love kumquats,' and I said, 'I have a kumquat tree! You want some kumquats?' So it was a basket of kumquats, people," Oprah added. "For all of the people who said I am getting her gifts and I'm trying to bribe her for an interview ― they were kumquats. If kumquats can get you an interview, I'm all for it!"
No word yet on whether Ragland plans to chat with Oprah on TV. And clearly, if anyone lands an interview with Prince Harry and the former Meghan Markle, it should be Oprah. We'll be waiting!
Before You Go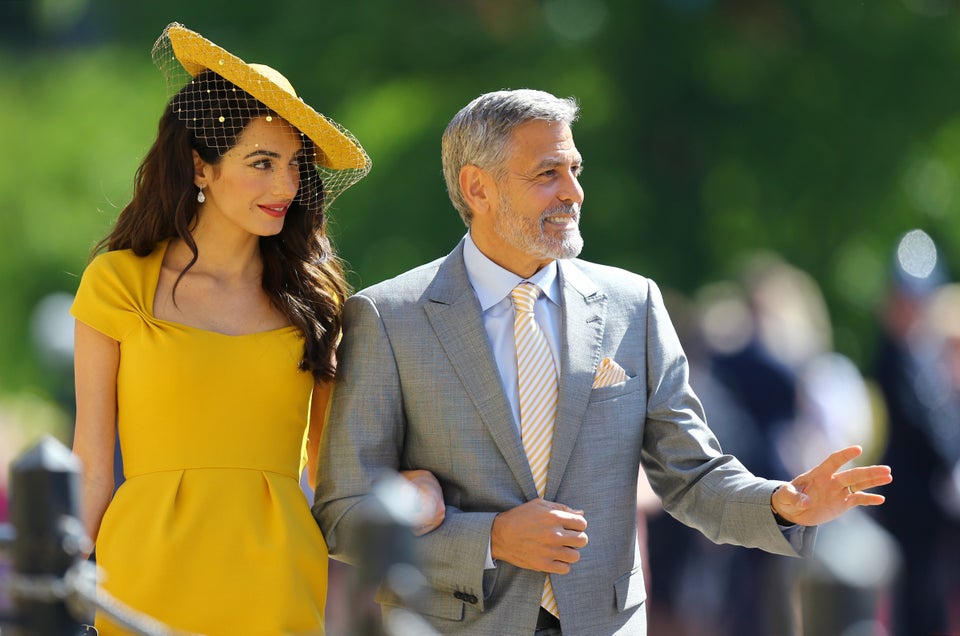 Famous Faces At Prince Harry and Meghan Markle's Royal Wedding