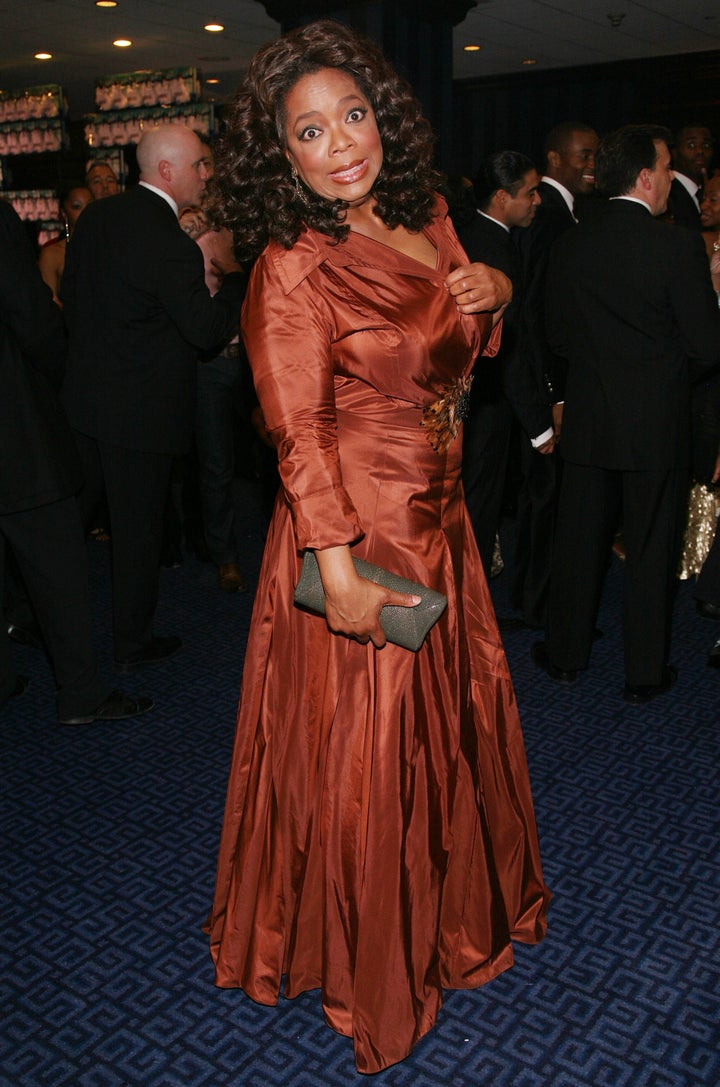 Palin's spokesman now says that she didn't snub Oprah, according to CNN:
So what does Alaska's Governor have to say about the matter.

"The governor was invited to appear, she was also invited to appear on Letterman, Leno, Stephanopoulos, The Daily Show, she passed on a vast majority of these requests. We're up to about 250 requests for interviews and appearances and so on. It's worldwide, there's still a tremendous amount of interest. It's nothing personal about Oprah, it's just that she turned down the vast majority of these requests ," Bill McAllister told CNN. McCallister is Governor Palin's Communications Dircector and Press Secretary.

When asked if he thinks Palin would appear on Oprah at a later date , McAllister said "I'm not aware that it's been ruled out."

It's not Oprah Winfrey's fault that former Vice Presidential candidate Sarah Palin hasn't been a guest on her talk show yet! Winfrey declared, "I said I would be happy to talk to Sarah Palin when the election was over... I went and tried to talk to Sarah Palin and instead she talked to Greta [Van Susteren]. She talked to Matt [Lauer]. She talked to Larry [King]. But she didn't talk to me. But maybe she'll talk to me now that she has a [multi-million dollar] book deal."
When asked if Oprah will have Barack Obama on the show, she responded, "There's always an open invitation for the president-elect and first lady."
"Extra's" AJ Calloway caught up with Winfrey at last night's Alvin Ailey Dance Theater's 50th anniversary celebration where she served as honorary chair. Winfrey joked, "In my wildest, wildest, crazy, crazy dreams, I am a dancer...When I've like had too many tequila shots and I go to sleep, I dream of being a dancer."
AND - Winfrey told Calloway the one thing that she had to rescue when the Santa Barbara wildfires threatened her home was a book of letters from Alicia Keys, Mariah Carey and all the young ladies who attended her Legends Ball. Winfrey exclaimed, "So when the fires were coming and the flames were a blowin', I said, 'Get my letters!'"
Popular in the Community