In 2006, "Oprah Show" viewers met Christine, a mother of two who made a surprising confession to her husband, Joe, after seven years of marriage: She was gay. But she wasn't the only one in the family with a secret. Joe was gay, too.
During that episode, the divorced couple shared their story, from when they each realized their true sexuality to how the truth came out. Two-and-a-half years later, Christine appeared on "Oprah" again, revealing that, even though she felt most comfortable in relationships with women, she had gone back to dating men. "I really can't label myself," Christine told Oprah back then.
It's now been eight years since audiences first met Christine. She tells "Oprah: Where Are They Now?" that life today has never been better. While she and Joe don't have much of a relationship beyond Facebook, Christine has a new spouse -- and an intense story about what it took to make their marriage happen.
Christine's partner, Jacki, first saw her on "The Oprah Show." "When the camera panned over to her, my initial response was, 'Oh, my God. That woman's beautiful,'" Jacki recalls. "I would have never thought she was a lesbian if I saw her walking the streets."
After running into each other several times, the two began dating. Christine says she fell in love with Jacki's authenticity and proposed three years ago. The couple were looking forward to being married, but there was a big problem: During the time they were engaged, gay marriage was not legal in their state of California.
"Even though we were fighting a good fight, I wasn't feeling very optimistic about it," Christine admits.
That's when Jacki discovered a loophole.
"I started looking into transgender. In the eyes of the courts, if I were to have my gender changed to male, just like that, she gets my Social Security, she gets my pension," Jacki says.
So, Jacki elected to have a double mastectomy. In April 2013, he officially changed his sex to "male" on his birth certificate. He and Christine soon married and just celebrated their one-year wedding anniversary last month.
"I was so overwhelmed that somebody would do such a thing," Christine says of Jacki's selflessness. "It was the biggest act of love anyone's ever done for me."
Editor's note: This is a story about one individual's decision to transition. It should be noted that the vast majority of transgender individuals state that their gender identity is not something they chose and this story does not speak for anyone's experiences except those involved here.
Before You Go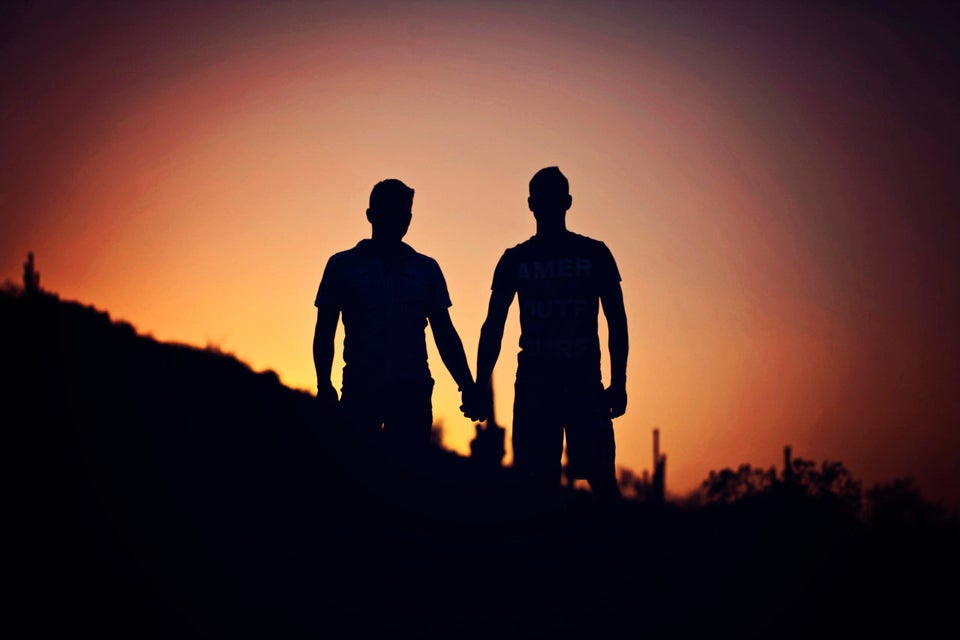 Amazing Same-Sex Wedding Photography