Cars appeared on the "Oprah Show" stage only a handful of times in the talk show's 25 years, but only one of those times revealed a vehicle as disastrously messy as Lynne and T.J. Weston's. The Knoxville couple thought they were attending the show taping as audience members back in 2009, but had no idea that they were about to become Oprah's next guests.
That day, Lynne and T.J. stood from their seats to ask organizing expert Peter Walsh about ways to keep her car free of clutter. She thought he'd share a few useful tips for her on-the-go family, but what he and Oprah did instead left her -- and the rest of the audience -- speechless.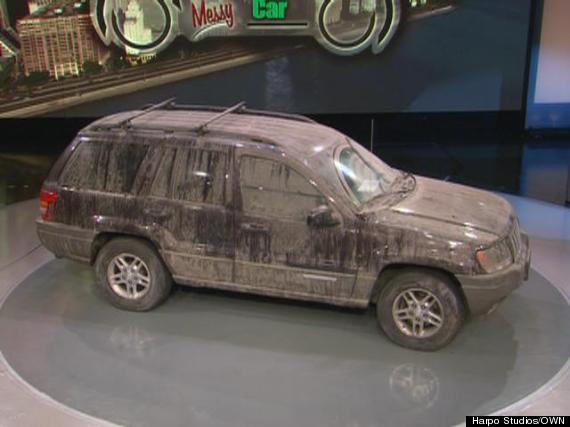 As Lynne and T.J. overcame their shock and walked down to the stage, Walsh began sifting through the mess overflowing from the car, which included piles of trash, papers, clothes, sporting gear and even a Crock-Pot. "What we have here is an archaeological dig, as you can see, from top to bottom," Walsh joked. "There's probably even a small child in the back here!"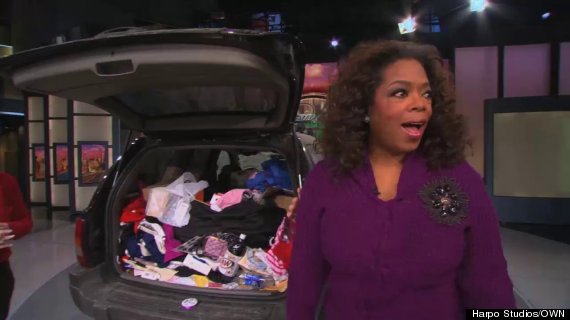 After a lot of organizational work performed by a dedicated team of people during the episode, Lynne's SUV emerged from the process sparkling clean and free of clutter. But has it stayed that way?
To find out, "Oprah: Where Are They Now?" decided to surprise Lynne and T.J. once again. While producers Skyped with the couple from their home, a secret field team got into position just outside the front door. They rang the bell, interrupting the Skype session.
"We're here for your surprise inspection!" they told Lynne when she answered.
With nervous laughter, Lynne and T.J. walked outside to their SUV. Inside, it wasn't quite the same as when they'd left Harpo. Draped across the front seat was a dog blanket, while the floors were peppered with aluminum cans, candy wrappers and more. The Jeep also contained a cooler in the back seat and a trunk of hangers, shoes, an umbrella, golf items and empty bottles.
"It's definitely not spic and span," Lynne admitted. "But that's all right."
The true test, however, was Lynne's new car, which she drives more than the infamous SUV. As she opened the door to her primary vehicle, she explained what was inside: more empty bottles, paperwork, bags, shoes, even a large can of green beans.
"It's definitely not like it used to be... I still got stuff in here, for sure," she said. "We could always do better."
As for her final words on the whole experience, Lynne didn't hold back. "No more surprises!" she laughed. "We've had our limit."
REAL LIFE. REAL NEWS. REAL VOICES.
Help us tell more of the stories that matter from voices that too often remain unheard.
BEFORE YOU GO
PHOTO GALLERY
SUV Hoarders