In 2009, two die-hard Mariah Carey fans named Will Hudson and Marcus Tipton drove five hours from Missouri to Chicago -- Mariah's music blaring most of the way -- to attend an episode of "The Oprah Winfrey Show." During an after-the-show taping, Oprah took questions from the audience, and Will stood up to ask if their idol would be appearing on any upcoming episodes that season. When Oprah said yes, it was immediately clear that Will and Marcus were superfans. What happened next sent the two into overjoyed hysterics: Oprah said she would fly both men to New York to attend Mariah's episode and meet the famed singer.
The subsequent meeting was everything Will and Marcus hoped for, but the entire experience did far more than just give the fans an incredible story to tell. It also changed -- and in Will's case, possibly saved -- their lives.
Two years later, the men again appeared on "The Oprah Show" and shared their life-changing updates, beginning with Marcus' dramatic 65-pound weight loss.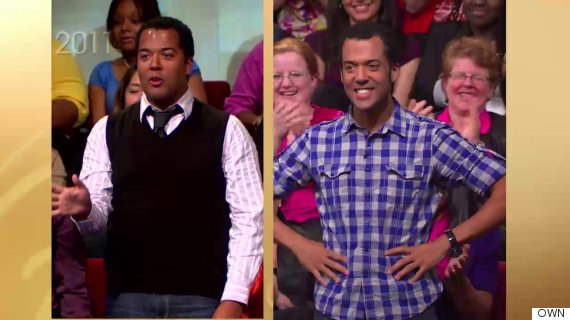 "When I saw myself [on the show in 2009], I was like, 'Is that what I really look like?'" he says. "I just started eating really healthy and started doing a lot of things. I've done a couple of 5Ks, I swam in the Iowa Games last summer and I'm now training for a triathlon."
When Will saw that same tape, he, too, had a realization about his health, noticing a swollen lump he had never paid attention to before.
"Because I was watching the show, I said, 'Will, there is something wrong with your neck,'" he says.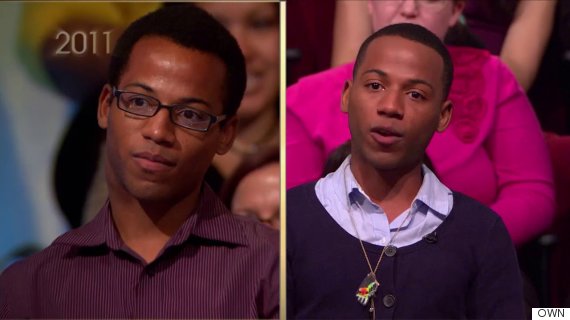 "The doctor said, 'Will, you have cancer," he continues. "I did chemo from January to July of 2010... I am cancer-free now!"
It's now been four years since Will and Marcus shared their good news, so "Oprah: Where Are They Now?" followed up with the two to see how things have been going. Once again, their lives have seen more empowering changes.
"It's not going to be a surprise to anybody watching, but I came out to my parents as gay," Will says. "They were not surprised. They were waiting for me to be comfortable to tell them the truth and live my truth."
Will has also found a way to turn his passion for helping others into a career. "What I'm currently doing is studying to be a life coach, with the goal of helping people to transition and live in their truth, and be as happy as they want to be," he says.
As for Marcus, he has since graduated from nursing school and landed an amazing job as a travel nurse.
"I get the opportunity to actually travel around the country and also live my passion, which is helping people and helping others," he says. "So, I'm pretty lucky."
"Oprah: Where Are They Now?" airs on OWN, the Oprah Winfrey Network.
REAL LIFE. REAL NEWS. REAL VOICES.
Help us tell more of the stories that matter from voices that too often remain unheard.
BEFORE YOU GO
PHOTO GALLERY
Mariah Carey Through The Years