When Oprah announced that she was taking "The Oprah Winfrey Show" to Australia in 2010, there were few people more excited than ultimate viewer and Victoria resident Catherine Schrank. Together with her sisters, Catherine was ready to hop a plane to see the show in Sydney -- however, there was one slight problem.
Catherine was nine months pregnant.
"We were devastated when we found out that Oprah's taping was the day before Catherine was due to have her cesarean," says sister Leah. "She was prepared to put off her cesarean with the hope that she might be able to get tickets!"
Under the guise of buying Catherine some bedding for the newest family member, all four sisters arrived at a chic baby boutique in Melbourne. With hidden cameras rolling, the shop's owners called out for a special sales associate to assist the women with their shopping. As Oprah walked out, Catherine was stunned.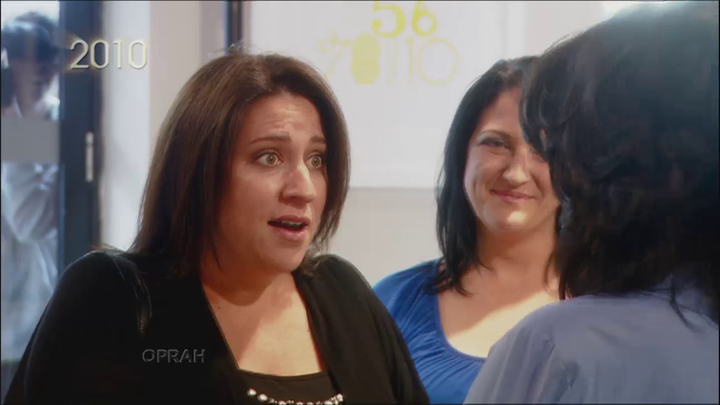 "I just can't believe that that's you," she said to Oprah. "Oh, my gosh. Oh, my gosh."
But the surprise wasn't over yet. Oprah then revealed that there was a baby shower for Catherine in the back of the store, which had been transformed into a pink-themed party in honor of the new baby girl. Special guests, including Catherine's husband, Glenn, made the celebration complete. And when it came to gifts, Oprah presented the excited mom with items for a new nursery, including a crib, changing table, high chair, stroller and toys.
The event was incredibly special to Catherine, and baby Olivia arrived just four days later.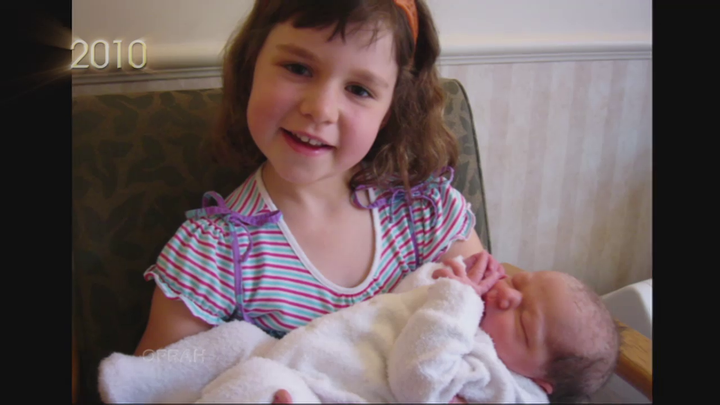 It's now been five years since the impromptu shower, and "Oprah: Where Are They Now -- Extra" recently caught up with Catherine.
"It's still surreal that it happened," Catherine said of her 2010 surprise. "Even nearly five years on, I picture myself every day so grateful for having that experience."
After Catherine's "Oprah high" and the whirlwind of interviews finally subsided, the mom of two had an even clearer understanding of what
"The biggest thing I've learned over the last five years is that even though it was a fantastic experience and I loved it, what's important is right at home," Catherine sa"My family is the most important thing, and being with my girls and my husband, that's what really matters. That's what Oprah's taught me."
PHOTO GALLERY
Oprah's Hair Through The Years
Calling all HuffPost superfans!
Sign up for membership to become a founding member and help shape HuffPost's next chapter