Years ago, Denni Foster was like so many other moms, working tirelessly to provide a good life for her three children. Her husband had left when the children were 3, 5 and 6, and ever since then, the single mom worked three jobs to keep the family afloat. Over the years, Denni scraped by through her work as a teacher and by taking on odd jobs like cleaning homes, working in restaurants and doing other people's laundry.
It was a huge struggle that initially included a foreclosure and homelessness, but Denni's efforts paid off: With her hard-earned paychecks, she was able to put all three of her children through college. In the process, however, Denni had amassed a significant debt of $78,000. It seemed like a small price to pay for the ability to provide her kids, Melissa, Kristina and Jonathan, with a solid education and foundation for success.
In awe of their mother's sacrifice, Denni's children wrote to "The Oprah Winfrey Show" for what they thought would be an episode about persevering mothers and the importance of education. When Oprah brought the family on stage, however, they learned that this wasn't entirely true.
"The truth is, my producers did tell you a little fib," Oprah admitted on the show in 2010. "That's not really what this show is about... Today's show is actually called 'Ultimate Wildest Dreams Come True.'"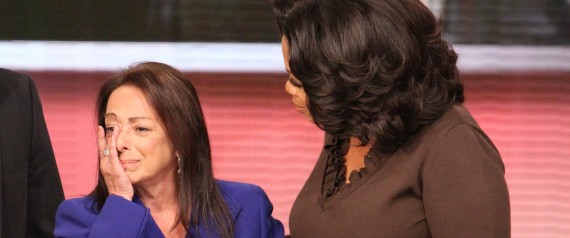 Denni and her children stood in stunned silence as Oprah revealed their ultimate gift: a luxury dream vacation to Italy! With gaping mouths and tears in their eyes, the Foster family expressed their gratitude -- but Oprah wasn't finished yet.
"We know that you also personally have $78,000 worth of loans," she said to Denni. "How many years do you think it would take you to pay that all?"
"I will be a young 93," Denni laughed.
"Well, it will not take you that long because we're going to pay off those loans," Oprah told her.
The Fosters began crying and embracing. And still, Oprah wasn't done. She turned her full attention to Denni.
"I wanted to do something that's just for you. I do this for you on behalf of every mother out there who has sacrificed for her kids," Oprah said, her voice breaking. "I'm going to give you a year off. I'm going to pay for you to have a year's salary."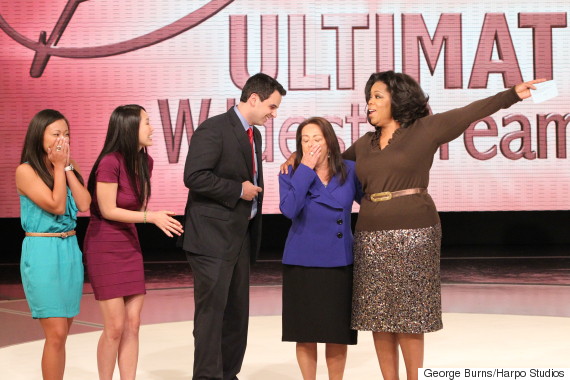 It's been five years since that emotional "Oprah Show" surprise, and "Oprah: Where Are They Now?" recently checked in on Denni to see what happened after the cameras stopped rolling.
Denni, Melissa, Kristina and Jonathan spent seven glorious days in Italy on their dream vacation, and the hardworking mom took some much-needed time off. She also told producers that being able to release her financial burden has been the greatest relief of her life.
Today, Denni works for a local school district as an advocate for underprivileged students. She says that the most important thing she took home from that day on "The Oprah Show" was the chance to start living her life again.
As for her children, Melissa is the lead editor of a medical website, Kristina graduated with a master's degree in finance and Jonathan is chief resident at Rowan University's medical school in New Jersey.
REAL LIFE. REAL NEWS. REAL VOICES.
Help us tell more of the stories that matter from voices that too often remain unheard.
BEFORE YOU GO
PHOTO GALLERY
QUIZ: How Well Do You Know 'The Oprah Winfrey Show'?