Oprah Winfrey is a one-of-a-kind woman.
Her life story is inspiring, her presence powerful and her influence unmatched. And when it comes to successful black women in media, Oprah reigns supreme.
But if Oprah is a well-crafted diamond, consider Baltimore the pressure that helped make her shine. She moved to the city in 1976 to pursue her career as a newscaster, which presented both great opportunities for success as well as challenges she eventually overcame. She spent nearly eight years in the city, first working for a local TV station ― where she was assigned to learn about every neighborhood ― and later as a personable and popular co-host for a show called "People are Talking" that helped to significantly boost her profile.
She told stories, and she told them well ― but in the nearly eight years she lived in the city and of all the people she came across, there was one hugely significant story of a woman who lived in Baltimore who she ― and much of the world ― never knew about: Her name was Henrietta Lacks, also known as the "mother of modern medicine," and she was a black woman who produced the first immortal human cell line, known as HeLa, that has entirely revolutionized medical research.
"I worked in Baltimore as a young reporter from the time I was 22 to 30. I lived there, I went to church every Sunday," Oprah said Tuesday at a press event with all black women reporters, including myself. "I am a student of the African American culture ... I have never, in all of my readings, in all of my stories, heard of HeLa or Henrietta Lacks. I could not believe that, how could I have been in this town all this time and never seen one thing about her?"
It wasn't until Oprah read Rebecca Skloot's New York Times best-selling biographical book The Immortal Life of Henrietta Lacks that she learned of Lacks' story and how she changed the world.
"When I first read her story in 2010, I wanted to tell the story," she said. And by "tell," she meant giving the story the full-blown Oprah treatment and bringing it to life through film and her own magic touch. Because, after all, when Oprah stumbles across a good story, she shares it with the world.
"It is my nature to share everything," she said. "I wanted as many people to know about the story as possible ... and so now you do."
"The Immortal Life of Henrietta Lacks" premieres Saturday on HBO, starring Winfrey as Deborah, Lacks' daughter, who was desperate to learn more about her mother's cells and how they have been used for medical research. The family had been unaware of the dealings of Lacks' cells for decades because her name had been changed to Helen Lane in print. This effectively concealed Lacks' identity and kept hidden from the family how her cells had been "taken, bought, sold and used in research without her knowledge or theirs," according to Skloot's book.
Skloot, a freelance science writer from Portland, Oregon, first learned of Lacks' story in high school and was so moved by it that she pushed to make it more widely known through her book ― which took years of heavy research and the family's cooperation to create. Skloot, who is portrayed in the film by actress Rose Byrne, tracked Deborah down, and together, the two went on a journey to discover what exactly had happened to Lacks' cells. The experience also unveiled truths that allowed Deborah to learn more about herself and her heritage.
"The reason Deborah is taking the journey [with Rebecca] in the first place is because she really wants to know about her mother's cells," Oprah said. "The journey for her is to discover herself and by learning about her mother, she [did]. This relationship becomes her balm, her solace, her comfort."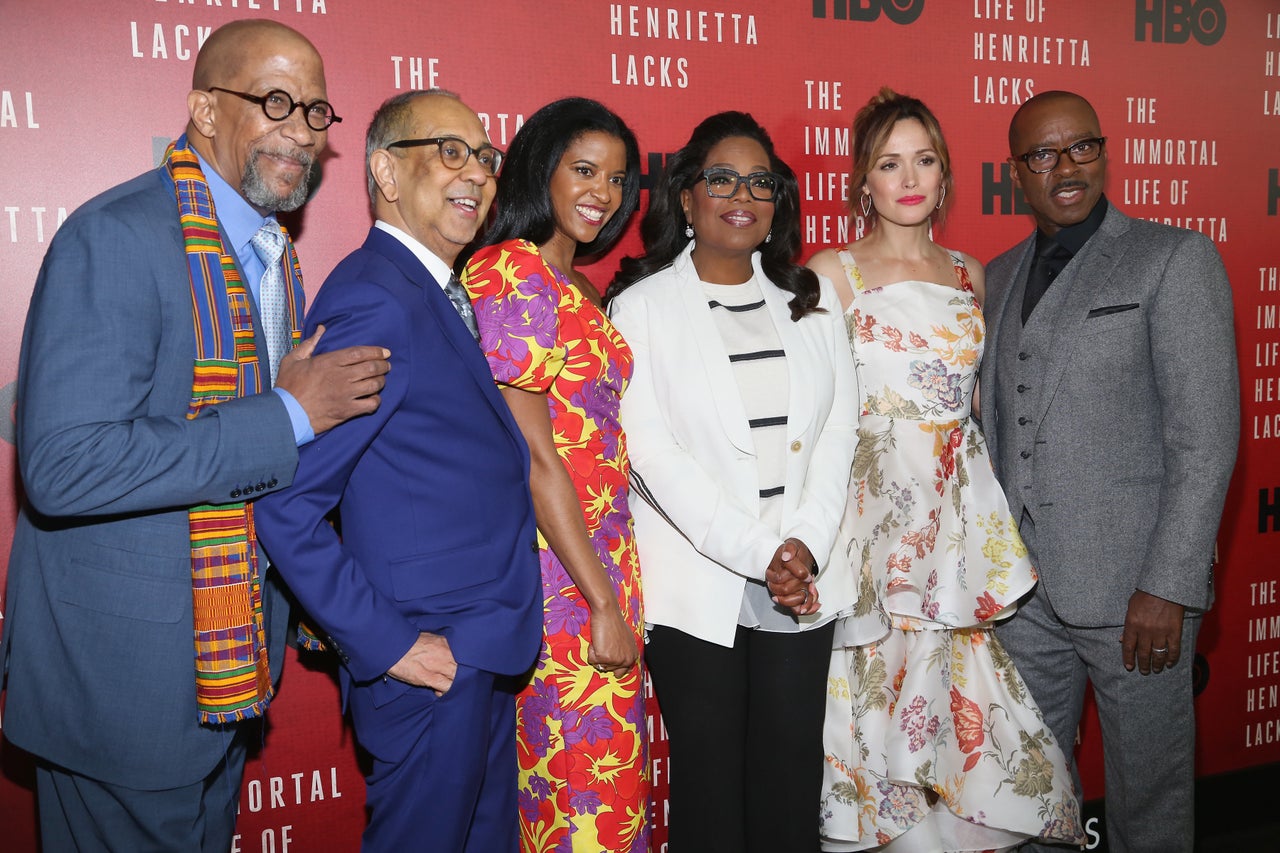 Oprah is remarkable in her role as she portrays Deborah's perseverance and the pain she experienced for decades from not knowing more about her mother. Deborah wanted to dig into history to discover what exactly happened that day in 1951 when Lacks, who was a mother of five, entered Johns Hopkins Hospital. And Deborah demanded to know how it was possible that her cancer cells continued to live on despite the fact that they also led to her death later that same year.
Lacks was 31 when she first checked herself into the hospital for the excruciating pain she had been experiencing in her lower stomach. Doctors discovered that a cancerous tumor had been growing on her cervix at a terrifying rate. Researchers at the time were conducting studies to better understand the cancer and, though Lacks never gave doctors explicit permission, they removed two dime-sized pieces of tissue that were eventually used to successfully create the first immortal human cells ― those that could repeatedly replicate themselves outside of the body without ever dying. They came to be known as HeLa.
It was a fascinating discovery and one that shocked doctors, who knew that HeLa cells had potential to make way for a new world of possibilities in medicine. And they did. Over the decades, HeLa cells have led to countless medical breakthroughs ― they helped to create the first polio vaccine; have traveled to space for research on the impact zero gravity has on human cells; been used to identify abnormalities in chromosomes; helped in studying the mapping of the human genome; and aided in research of the human papillomavirus, commonly known as HPV, which causes the cervical cancer that killed Lacks.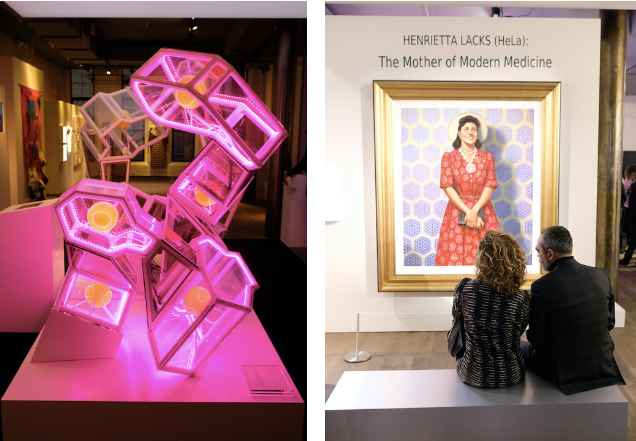 To many, what happened to Lacks is perceived as a disturbing and unethical case. However, Tony-award winning actress Renee Goldsberry, who beautifully portrays Lacks in the film, believes she showed immense courage throughout her harrowing experience at Hopkins ― which, Goldsberry said, is a reminder of the bravery black women, like her own grandmother, express every day.
"I love the bravery with which she moves through the biggest nightmare anyone can imagine, and that I think that informs me of the bravery my grandmother must have had," Goldsberry told reporters Tuesday. "That's what inspires, that's what I want all of us to take from this, it's to embrace the idea that these women were powerful. Not victims, they're powerful."
George C. Wolfe, the award-winning director who led this film, reinforced that message, saying that while it's important to reflect on the painful parts of Lacks' legacy, it's also crucial that we examine what makes her story so empowering.
"When you speak about Jim Crow, it's important to talk about the injustice of it but equally important is to talk about how the community fortified itself. Henrietta was part of that dynamic," he said. "[She had] an incredible sense of responsibility and caring and needing and nurturing and therefore then the cells come along and they're continuing to do the exact same thing."
"And one of the things that I love, really, really, conceptually love," he continued, "is that on paper, you would look at Henrietta Lacks: She's marginally educated, she's a black woman in Jim Crow South, she has five children when she's 31 ... you'd go: 'Oh, [she has] no power.' But in death, any time HeLa comes into contact with any other cell, they [show that they are] in charge ... that power of who she was just continues to live on."
"Any time HeLa comes into contact with any other cell, they [show that they are] in charge ... that power of who she was just continues to live on.""
It was Wolfe and his well-respected work in theater and film that ultimately convinced Oprah to play the protagonist Deborah in the movie, which she admitted was a challenging but rewarding role. She also credits her experiences in media for helping to mold her into the actress she is today.
"I've done a lot of healing being on the 'Oprah' show every day; it really was an effective space for me to learn a lot about myself, and life and people and dysfunction," she said.
Like Oprah, Lacks' influence in the world is uniquely powerful. And now, more people are able to learn of the real story behind the woman who, in a very special way, lived on even after her death. Sadly, as remarkable as both the book and the film are, Deborah never got to see them. She died in her sleep in 2009, mere months before the book's release. But Oprah believes she now rests peacefully, knowing she did and gave all she could to have the world know the truth about her mother.
"I think that in the end, that's what gave her a sense of peace and why she was able to leave the planet, because she knew it had been done," Oprah said. "The real work that she came to do, the real work that she needed to resolve within herself, had been finished."
Before You Go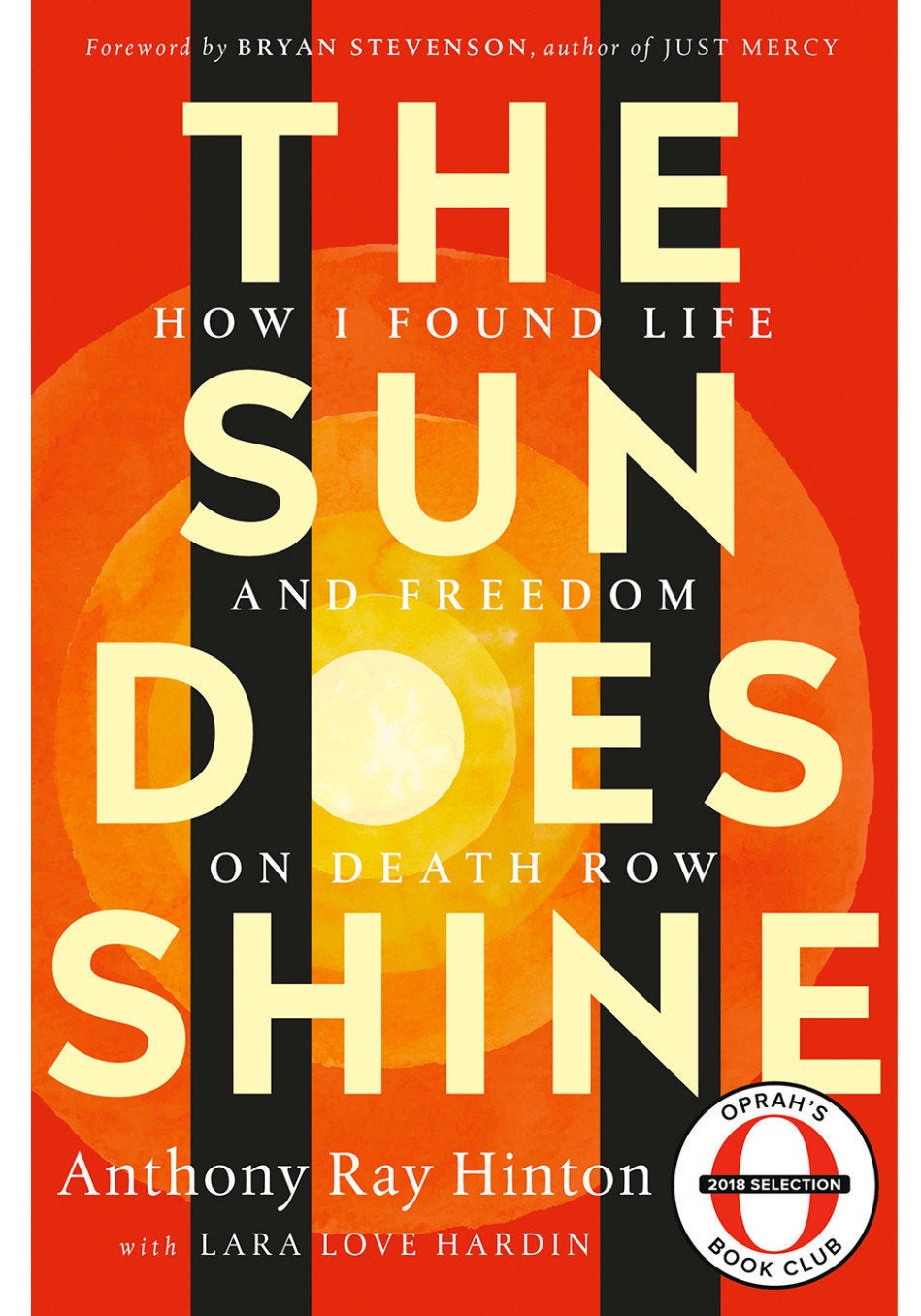 Oprah's Book Club: The Complete List
Popular in the Community