Nominees for the 71st annual Golden Globes were announced on Thursday, and the list included a rash of shocking omissions. Ahead, the biggest snubs from Thursday's Golden Globe nominations.
Oprah Winfrey for Best Supporting Actress Since "Lee Daniels' The Butler" debuted in August, the most consistent drumbeat with regard to the film's awards chances was Oprah Winfrey's supporting turn as the title character's wife. She's Oprah! She dances! She's actually good! Winfrey was rewarded for her troubles with a Screen Actors Guild Award nomination on Wednesday, but despite being one of the most recognizable people in the world, she was left empty-handed by the Hollywood Foreign Press Association, a group that seems to pride itself on the amount of stars it can bring to the awards ceremony. (The Globes, after all, nominated "The Tourist" and its stars, Johnny Depp and Angelina Jolie.) This is one of the wildest snubs in recent Globes memory, but maybe the Hollywood Foreign Press Association just didn't like Lee Daniels' film. It was also ignored in the Best Motion Picture - Drama category and Best Actor - Drama category, where star Forest Whitaker, fresh off his own SAG nomination, was expected to contend.
Tom Hanks for Best Supporting Actor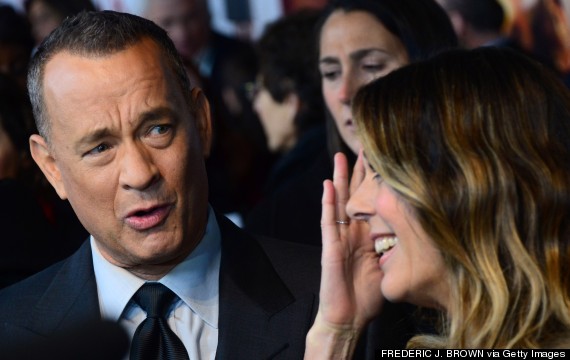 'Twas another spoonful of medicine for Team "Saving Mr. Banks." The Disney film only scored one nomination, for Emma Thompson in Best Actress - Drama. This comes one day after "Mr. Banks" only scored one nomination from the Screen Actors Guild (again, for Thompson). Hanks was expected to compete in the Best Supporting Actor category at both awards ceremonies, but instead he'll have to settle for lead-actor honors at each, thanks to his nominated performance in "Captain Phillips." (Maybe awards voters just want one Hanks this year.) As for "Saving Mr. Banks," its snub in the Best Motion Picture - Drama category is a tough pill to swallow, especially when "Rush" and "Philomena," films with smaller awards aspirations, made the cut in its place.
"Dallas Buyers Club" for Best Motion Picture - Drama On Wednesday, "Dallas Buyers Club" became a surprise Best Picture Oscar contender after scoring an Outstanding Performance By a Cast In a Motion Picture nomination from the Screen Actors Guild (the SAG equivalent of Best Picture). On Thursday, it only scored Golden Globes nods for Matthew McConaughey and Jared Leto, both of whom appear headed toward all-righting their way to nominations at the 86th annual Academy Awards.
"August: Osage County" for Best Motion Picture - Musical or Comedy As with "Dallas Buyers Club," John Wells' adaptation of Tracy Letts' Pulitzer Prize-winning play got a big bump from the SAG Awards on Wednesday ... only to be knocked down again by the Golden Globes. Only stars Meryl Streep and Julia Roberts were nominated from the film for Golden Globes, and while both appear on course for similar recognition from the Oscars, "August: Osage County" might find the road to Best Picture a more difficult terrain.
Jonah Hill for Best Supporting Actor "The Wolf of Wall Street" and star Leonardo DiCaprio were honored by the Golden Globes on Thursday, but what of Jonah Hill? The 29-year-old was an expected contender for Best Supporting Actor for his turn in Martin Scorsese's wild and excessive new film, but he was passed over in favor of Barkhad Abdi ("Captain Phillips"), Daniel Bruhl ("Rush"), Bradley Cooper ("American Hustle"), Michael Fassbender ("12 Years A Slave") and Jared Leto ("Dallas Buyers Club"). Four of those five men were nominated by SAG as well (Cooper replaced James Gandolfini at the Golden Globes), meaning Hill's Oscar chances could get lost in the wake of consensus. Not that he should be too upset: Scorsese was snubbed by the Golden Globes as well.
Everyone from "Fruitvale Station"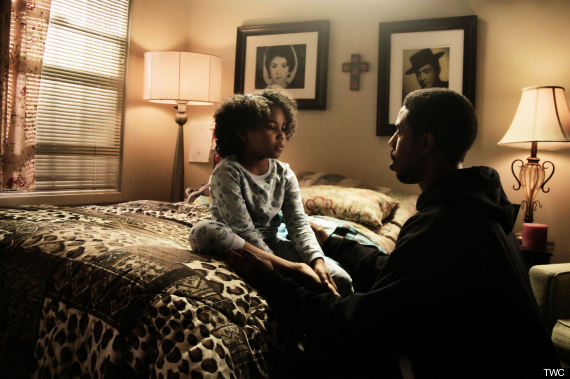 The Hollywood Foreign Press Association hates them some Sundance movies. One year after completely ignoring Sundance Grand Jury prize winner "Beasts of the Southern Wild," the Golden Globes shunned "Fruitvale Station," which won the Grand Jury prize at this year's Sundance Film Festival. That meant no nominations for stars Michael B. Jordan and Octavia Spencer, nor writer-director Ryan Coogler. Not that anyone involved in the film should be too discouraged: "Beasts of the Southern Wild" wound up with four Oscar nominations, including Best Picture.
REAL LIFE. REAL NEWS. REAL VOICES.
Help us tell more of the stories that matter from voices that too often remain unheard.
BEFORE YOU GO
PHOTO GALLERY
Glamorous Golden Globe Awards Photos