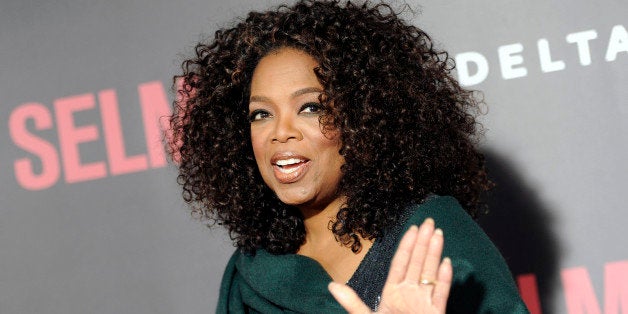 "We couldn't have predicted what would happen in terms of what's going on, race relations-wise," actor David Oyelowo, who plays King in the film, admitted to the Associated Press. "We finished shooting in early July and by early August Michael Brown had been murdered and now we're in the middle of the Eric Garner situation. I just think it shows. ... We do not live in a post-racial America."
"Selma" producer-actress Oprah Winfrey also shared her thoughts on how the film can be viewed as a learning lesson.
"I think life is always there to teach, enlighten, and open you up to the greater possibilities of what can be done if you're willing to be awake and see it. So what's exciting to me is that people are awake," Winfrey told theGrio.com. "And If it took Eric Garner and it took Michael Brown and other instances to do than, then that's where we are in our evolvement as human beings."
Winfrey also shared how the march, and movie, serve as a historical reminder of great activism and highlights the tenacity of those who led it.
"I really think that this film can teach people a lot, because what this film says is it's been done. It was done. Y'all are not the first to do it … the first to have an idea … the first to want to protest … the first to be upset," she continued.
"We didn't even have the right as citizens to vote in this country, and because of that you had Martin Luther King as a leader joining with his band of brothers with disciplined, rigorous, peaceful protests, and they had a goal and intention in mind. You just can't march and not know what you're marching for."
Calling all HuffPost superfans!
Sign up for membership to become a founding member and help shape HuffPost's next chapter
BEFORE YOU GO