 In 2011, while Oprah Winfrey was ending her 25-year dominance as the #1 talk-show host on the the planet, simultaneously, she was launching the Oprah Winfrey Network (OWn) -- a merger between Oprah and Discovery Communications. Despite promising numbers during the launch of the network, the viewership continued to decline drastically over the next year. Now, after eighteen months of executive changes -- including Oprah becoming CEO; shows launched then canceled with expediency; significant, yet necessary, layoffs; and finally, Oprah having a consistent on-air presence -- OWN has begun an uphill climb to a level of respectability and competitiveness in the cable market.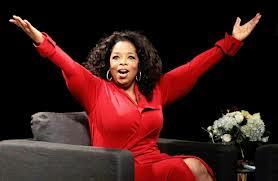 Many credit OWN's resurgence to Oprah's string of high-profile interviews, including last week's no-holds-barred talk with disgraced cyclist Lance Armstrong. Over 28 million viewers worldwide watched as Oprah got a traditionally defiant Armstrong to confess that he is a liar, cheater and a bully. Prior to that, Winfrey made some ratings noise with her interviews of Whitney Houston's daughter Bobbi Kristina (3.5 million viewers) and the violently abused girlfriend of Chris Brown, Rihanna (2.5 million viewers). Her unyielding power amongst leading journalists can be also quantified by assessing what coveted interview didn't she get. She didn't land Penn State pedophile Jerry Sandusky, nor Trayvon Martin's killer George Zimmerman -- but neither did media divas, Barbara Walters, Diane Sawyer, Robin Roberts or Katie Couric.
Nevertheless, until recently, OWN was failing miserably and it was Oprah Winfrey's fault. It is not that she was incapable of launching a network, it was not that she was an inept executive, and it was not that she was too busy to give the necessary attention to the network, as she once stated. OWN was failing because Oprah had suddenly stopped practicing what she had been preaching for over 25 years. The truth is: Oprah was not "Living her Best Life."
Winfrey decided that she was going to take a break from her work as a television journalist and talk show host. Ending the Oprah Winfrey Show was not the problem, although it served as a viable platform upon which she could speak empowerment into people's lives on a daily basis. The mistake came when she simultaneously stopped using her gifts and talents in a meaningful way.
Unlike many of us who still struggle with an absolute "knowing" of what our purpose in life is, Oprah clearly understood her life's purpose and traveled that path valiantly for 25 years. She stated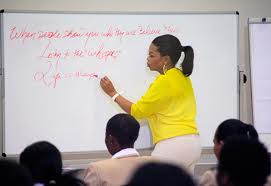 ,
"I wanted to be a teacher and to be known for inspiring my students to be more than they thought they could be. I never imagined it would be on TV. I believe there's a calling for all of us. I know that every human being has value and purpose. The real work of our lives is to become aware. And awakened. To answer the call."
A great proverb notes, "to whom much is given, much is required." Suddenly, because ratings on the Oprah Winfrey Show had dipped because she was understandably exhausted, because the talk show world had once again changed, Oprah was going to spend her days tending to her vegetable garden and reading books. The Universe said: WRONG! Oprah was purposed to be a teacher, she loved teaching, she was tremendously successful as a teacher, yet she decided that she was no longer going to teach. Really?
Oprah, more than most, should have known that one is not allowed to just hang up on life's calling, for the consequences of trying to do so are always devastating. The Oprah Winfrey Network is not only about Oprah, but she is the foundation. When a foundation does not do what it is designed to do -- provide support and structure -- the house can not stand.
Oprah suffered through what I like to call "spiritual amnesia," and began to travel her life's path on her OWN. The result: her network began to falter, people began to doubt her genius and most importantly, she began to journey her path in fear, insecurity and frustration. In a discussion with Facebook COO Sheryl Sandberg during a live Internet chat in September 2012, Winfrey claimed that she "never had fear" until she started OWN.
However, sometime over the last year, Oprah had a powerful "Aha moment" -- a term that became a part of Webster's Dictionary in 2012. Winfrey explained in a video posted on Merriam-Webster's site,
I always love those moments when I sit down to talk to somebody and they say something that makes me look at life or a situation in a completely different way. And I say, 'Aha! I get it!' Light bulb goes off and the little hairs on your arm stand up. That is an aha moment.
Winfrey's Aha moment came just in time to save OWN from a downward spiral with a velocity that was ever-increasing. Maybe the Aha moment came during mediation, or maybe while reading her own book, Live Your Best Life: A Treasury of Wisdom, Wit, Advice, Interviews, and Inspiration from O, The Oprah Magazine. Maybe it was when Winfrey returned from the mega prestigious Allen Conference and was inspired by so many people "doing the work".
It's an incredible challenge ahead trying to figure out what kind of shows and programming will resonate with you, inspire you, bring a little piece of light into your already crowded existence. But I feel called to do it...
Soon thereafter, she began to create programming that allowed her to walk in her purpose once again. Oprah's Next Chapter, Oprah's Lifeclass and Super Soul Sundays began to attract an ever-growing audience. With passion and courage, Oprah answered her call and OWN's turnaround began.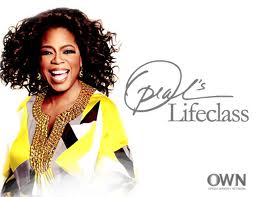 Carl Gustav Jung , "You are what you do, not what you say you'll do." If you are a teacher, then you must teach. If you are a singer then you must sing. If you are a writer, then you must write. Do what you are purposed to do and God will send the student, the audience, the outlet. But when you stop the pursuit, failure is inevitable.
My schedule did not permit me to watch the Oprah Winfrey Show but I attended her New York Central Park and New York Radio City Music Hall broadcasts and witnessed women and men captivated by her every word. I took my best friend, my mother (who also didn't watch the Oprah Winfrey show due to a busy work schedule), and she too became "caught up" in the excitement and positive energy that Winfrey created. Thousands of people wore purple just because it is her favorite color. Just being there inspired me to work harder to inspire others. But my real respect for Oprah came at our first meeting. We met at a mutual friends very intimate 40th birthday party in Los Angeles. Unbeknownst to her, she taught me a lesson that has remained with me ever since. When I experienced that Aha Oprah teaching moment, I instantly understood the magnetism to which millions of viewers were attracted.
Over the past 12 months, Winfrey has begun to feel good about the progress and direction in which OWN is going. Her fear turned to confidence and she began to share her Aha Moments with the media. In April 2012, she told CBS anchors Gayle King and Charlie Rose,
"Because you've failed at something -- which we haven't failed -- but because you've failed doesn't make you a failure. And when you know that in the core of yourself, you can keep trying or you can use whatever's happening in that moment to say, 'Maybe I need to move in a new direction.'"
"Because I am a female who is African-American who has been so blessed in the world, there is never going to be a time to quit... I will die in the midst of doing what I love to do."
Aha! She finally got it -- again.
Related
Popular in the Community