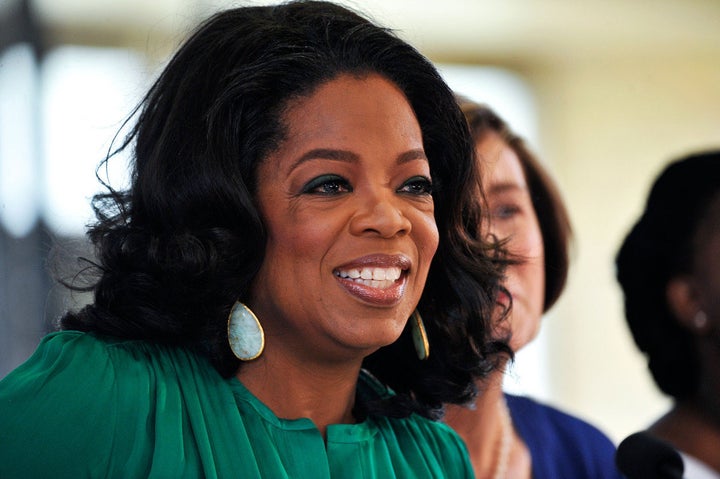 "You've always had it my dear. You've always had the power."
-- Glinda the Good Witch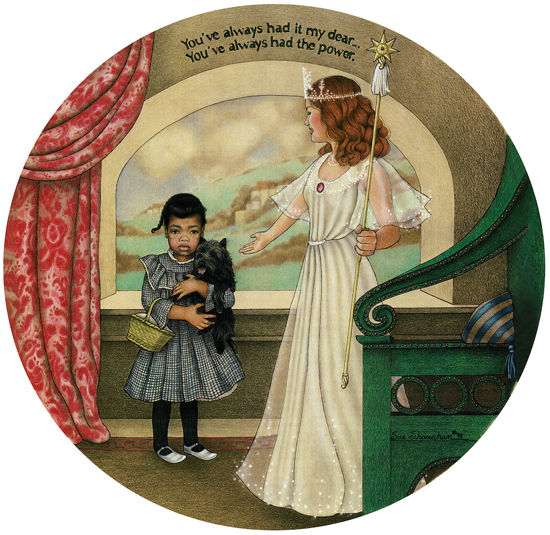 In 2000, I was lucky enough to sell the original painting from the above image to Oprah Winfrey. A series of small miracles brought the piece to her attention. After she purchased it, an even bigger miracle occurred. I was invited to be on her "Favorite Things" show. I was thrilled with the prospect of what her spotlight on my illustration could bring. Looking for approval of my artwork from the world had become a pattern with me.
It turned out the message in my painting was not only for Oprah. Although I was unable to grasp it at the time, it was also meant for me. Of course, I understood why Oprah took so much significance from Glinda the Good Witch's words, "You've always had the power." She had just won a defamation suit filed against her by Texas beef producers. It took many years and reading Jean Houston's The Wizard of Us before it dawned on me that I hadn't been honoring my own power. I recognized myself in the Scarecrow's search for brains. I was also waiting for the world to tell me what to do. The Tin Man asking the Wizard of Oz for a heart was no different than me not acknowledging and trusting my own. The lion's quest for courage was his belief that he didn't have what it took to be king of the forest. Didn't that parallel my belief that my art couldn't stand on its own? What I learned from Dorothy was the most meaningful. The power to realize one's heart's desire lies within.
Creating art is revealing one's soul to the world. Unconsciously I believed if my gift wasn't celebrated, I had no value. Seeking validation from the outside is like trying to fill a cup with a hole in it.
All my striving to make it as an artist has brought me to this realization. Yes, it's scary to be exposed, but who I am is enough. My art is enough. The light that burns inside of me is enough.
Not many people know that in L. Frank Baum's book the Wizard of Oz, Dorothy's shoes were silver. In the movie they were transformed into ruby slippers because they looked better in Technicolor.
In my painting I tried to remain faithful to L. Frank Baum's description of Glinda the Good Witch.
Calling all HuffPost superfans!
Sign up for membership to become a founding member and help shape HuffPost's next chapter