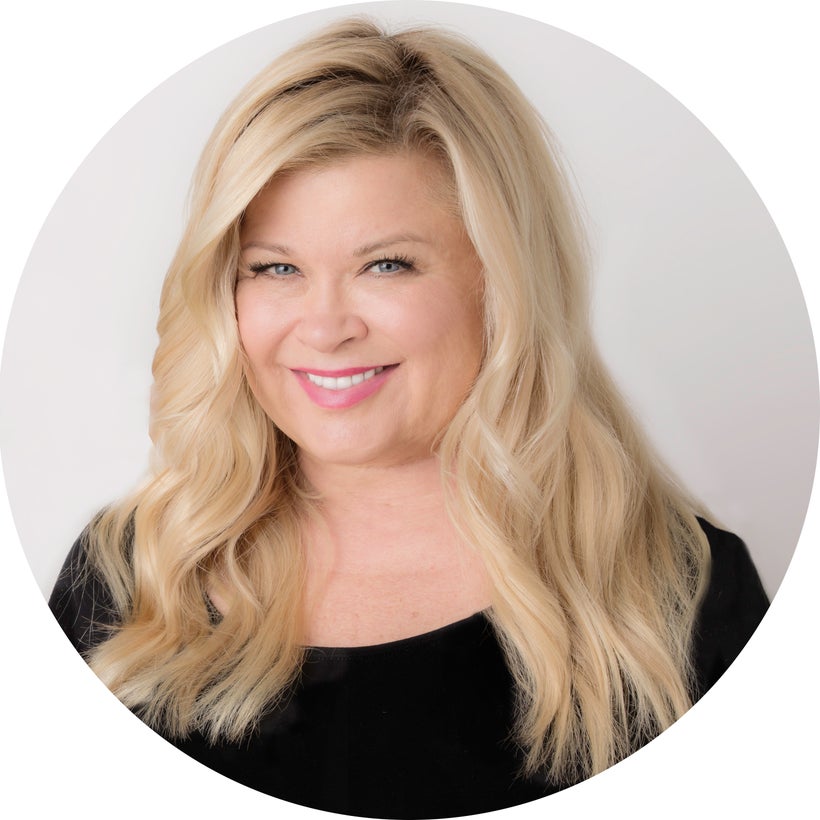 Coming this August 3 to 6, world-class yogis, musicians, speakers, performers and chefs will descend upon the beautiful mountain village of Whistler, BC, host to the 2010 Olympic Games, bringing with them a celebration of life and love.
They're coming to create a magical transformational experience for thousands of wellness enthusiasts looking to unplug and recharge at Wanderlust, the largest multi-day summer yoga and music festival in the world. Attendees will revel in yoga, music and much more while reflecting and self-nurturing to cultivate their best selves.

Coming from the epicenter of the "live your best life' movement, Sheri Salata, Oprah's former right-hand woman, will be speaking at the festival. I had the opportunity to speak with her about her life, her new venture and sharing her work space with her two English bulldogs.
Sheri comes across as kind, down to earth and full of grace and wisdom. Her first exposure to Wanderlust was at the Wanderlust Hollywood wellness studio. Looking around she saw their motto find your true north and felt the brand spoke to her. "It's another one of those rare brands that's aligned with my soul." It feels like a continuation of being a part of one of the greatest brands on the planet; "I'm just naturally seeking them."

She worked with Oprah for 21 years, joining Harpo Studios in 1995 and working her way up to executive producer of The Oprah Winfrey Show by 2006 and becoming president of Harpo Productions in 2009. She emerged from the background to star, alongside Oprah, in the docu-series Season 25: Oprah Behind the Scenes in 2011. Then became co-president, along with Erik Logan, of the OWN Network in 2011. In 2016, she left OWN to open her own media and branding company, STORY, producing print, television, film and digital content with life-long friend Nancy Hala.
Working with Oprah gave her a spiritual life - "the keys to the kingdom". She was exposed to some of the greatest thought leaders, who enlightened her to the idea that she wasn't just a spiritual being having a human experience but that "I have much more creative power with the Divine than I ever understood." In her personal notebooks she would write down all the lessons and teachings. "I so admire in my own self that I was wise enough to know that I was in the middle of a once in a lifetime content experience and took advantage of every second of it."
Sheri recalls that Oprah would often say that what brought her so much joy in those early mornings before a "favorite things" show (her perennial schwag give away episode) was thinking about the audience, how they were going to have that feeling that anything was possible and that it would stay with them for a long time, that it really wasn't about the stuff.
Working with Oprah, she liked to say she was in the dream making business. She realized that she was halfway through her life and hadn't done any real dream making for herself. She had a dream career but didn't realize that she was limiting herself. She had to sit down and think about what she really wanted for the next half of her life.
After being a devoted "staff girl" leaving Oprah was "definitely a moment of destiny and a real benchmark moment in my life and the truth is I was well prepared and had a heart full of appreciation and I was ready to fly." She remembers thinking "if not now, then when?" "It's turned out to be a life altering evolvement, evolution of my life, I couldn't have understood how enriching this would be."
Having the top job with Oprah, "my life was very rigidly compartmentalized and 90% of it went to work." She says that no matter how fantastic the company you work for is and what a dream come true it is, there's an agenda and a schedule that isn't yours. Up until five years ago, Sheri was going outside to smoke cigarettes and slugging back the diet cokes. Fourteen months into her new life, she often starts her day with transcendental meditation, a workout and a healthy elixir. During our interview, one of her two English bulldogs, "Kissy", was snoring on her lap. "I found a way to un-compartmentalize my life and to look at it as a whole and just flow throughout the day wherever it makes sense and whatever best serves." "So this opportunity, has really given me a huge philosophical shift about how I want my life to be and I had to leave my staff life to understand it."
"I was in the midst of this career joy ride but really unable to totally integrate all the practices that I intellectually knew were absolutely what I needed to be doing because I was much too busy and everything was so much more important. We concoct that we are holding up the world with our two hands and we just don't have time for anything." She's zeroing in on spending 90% of her time doing things that make her feel good. "As long as my compass is happiness and meaning, I know where I'm going."
In her twenties Sheri's definition of success was to be "significant." At 57, that definition has changed significantly. "What I realize, what I really really wanted, and fortunately it came with my job with Oprah, was meaning." She urges young women to consider redefining the whole idea of power. "If you can understand at 21, 25, 30 that it's really meaning you're seeking, in all things, then your compass is set in the right direction and that is really going to help in the decision making."
In her youth she derived a lot of satisfaction from getting all whipped up about things she was against, when what she really wanted was a peaceful and compassionate or kind and caring result. "So I wasn't really bringing the right energy for the outcome I was seeking." Growing out of her spiritual practice she realized that her desire for a more peaceful world begins within. "When our own inner peace is raging with judgment and criticism, self-criticism, self-judgment and minding other peoples business, that really isn't our business, and finding faults and looking for flaws, being the scribe for what is wrong with the world, that is not the peaceful way."
As I listened to Sheri it dawned on me that as a life long Oprah follower I am of the same mind. I had to hold back from constantly exclaiming "Yes! Yes!"
Her bucket list is long and deep, so she decided to have a mighty dream quest year and start taking things off her bucket list and put them on her life list. For over twenty years she'd been talking about skiing again. Finally, last January she went. "I was super scared, I was afraid I was going to break something. I was on the bunny hill looking up at the big mountain thinking 'oh my gosh' and I did it." She wants to summit Kilimanjaro, scuba dive, go on Safari and manifest her great soul mate love. "It's a grand adventure!"
STORY was founded on the idea that it's not too late to make the rest of your dreams come true and to dream big because the stories we tell ourselves are what make our dreams come true.
Since beginning to execute the STORY mission, "I have had to restore that feminine intuition into my own leadership, into my own way of creating things because you can become very 'to do' list instead of 'to be' list, that is the shift for me." They publicly declared that their company is "female-led" because "I think in this particular moment in time having real enthusiasm for female leadership, in a very public way, as often as we can, is a good thing." She sees that a lot of men are responding to the infusion of the intuitive feminine into business leadership. "There are so many of us that are ready for a new way."
She wants to inspire people to re-frame, re-define and re-imagine all the areas of life without anxiety, guilt and self -judgment; to live a more connected and joyful life, a life devoted to making your dreams come true.
She wants to gather a mighty dream quest tribe to continually remind each other that it's never too late, no matter how hold old you are or what you have or haven't accomplished, to dream big and to get to it.
Sheri will be speaking at Wanderlust Whistler on Saturday August 5th at 2pm and Sunday August 6th at 12pm. She also plans to attend the festival because "I really want to embody and have the next level Wanderlust experience."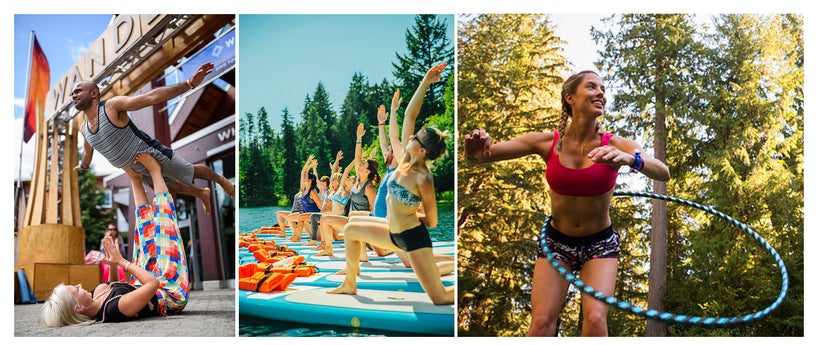 Whistler village will be abuzz with yoga mat-toting adventurers of all ages and sizes blissed out on yoga and love. Wanderlust is an opportunity to take time away from the screen to connect with community and focus on mindful activities to create clarity to find your true north so you can live an inspired life.
Calling all HuffPost superfans!
Sign up for membership to become a founding member and help shape HuffPost's next chapter
This post was published on the now-closed HuffPost Contributor platform. Contributors control their own work and posted freely to our site. If you need to flag this entry as abusive,
send us an email
.