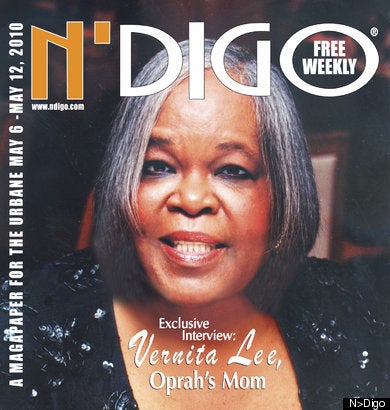 Oprah Winfrey was not happy when reporters questioned whether she was willing to take a paternity test after an 84-year-old Navy veteran from Mississippi came forward claiming to be her father. This week, in an exclusive interview with N'Digo magazine, Winfrey's mom said a paternity test is not necessary. "I never seen him before," she said.
Nohr Robinson told the New York Post in April that a paternity test would prove that he is Oprah's father. The Post reports that Robinson is from Kosciusko, Miss., where Winfrey lived until she was 6-years-old. He claims he does not want any of her money, but just wants to meet his daughter before he dies.
In the N'Digo interview, Vernita Lee said that she thinks Robinson is after some cash:
"I really think this is outrageous for that man to say that and I don't even know him," Lee told the magazine, according to NBC Chicago. "He wants Oprah to give him some money. That's why he's saying he is her father."
Just as Winfrey told reporters that she "never heard of" Robinson, Lee maintains that she hadn't even seen the man before.
Robinson came forward after Katharine Carr Esters, "a woman that Oprah referred to as Aunt Katharine," told biographer Kitty Kelly that Vernon Winfrey was not Oprah's father, N'Digo reports.
Aunt Katharine draws a line in the sand and demands that Vernita Lee comes clean about Oprah's paternity.
In the excerpts of the interview available Wednesday, Lee does not discuss her daughter's paternity other than to dismiss Robinson's claims.
Lee also told the magazine that the sexual abuse Oprah endured as a child was not her fault.
"I am a good mom," Lee said. "I know I am a good mom. When my children were small, I took care of them."
The full interview will be available in the Thursday issue of N'Digo, a weekly magazine targeting Chicago's black community,
Related
Popular in the Community