We recently stumbled upon Moki's surreal landscapes on My Modern Met and felt as if we were whisked off into a dream. The Berlin-based artist depicts human beings wrapped up in the fabric of nature. Ocean waves, grassy hills and racing streams become drapery in her fantastic visions, reminding us of the never-realized lovechild of John Millais' "Ophelia" and Oleg Shuplyak's optical illusions.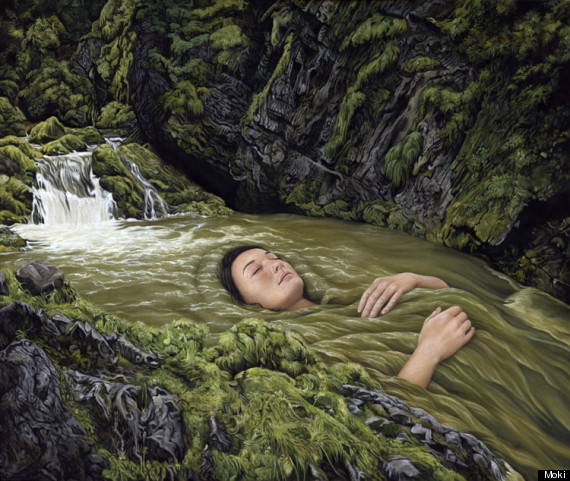 Moki was raised in a small town in Germany surrounded by the woods, allowing her youthful imagination to run wild. The artist, inspired by Japanese director Hayao Miyazaki, explained how her childhood fantasies continue to shape her artistic practice in an interview with Erratic Phenomena:
"As a child, I often thought about being very huge, being able to see everything from above. I imagined things like a giant sitting in the hayfield next to our house -– so tall that his head was in the clouds -– or I would lie in my bed and feel as tiny as an ant. My little brother told me that he imagines driving over the hills in a car that has huge balloon tires."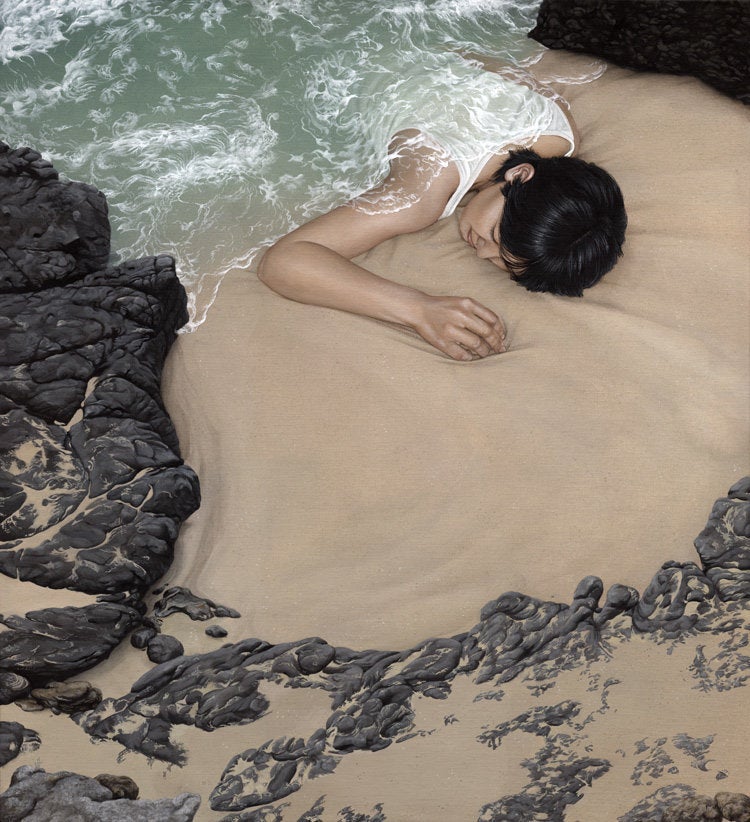 Surreal Painting/Photographs Will Awaken Your Imagination
Related
Popular in the Community