Argentinian artist Leandro Erlich recently brought a mind-boggling public art installation to the streets of London.
The work is a feat of impossible architecture -- a three-dimensional optical illusion comprised of mirrors and the facade of a charming grey home. Titled the "Dalston House," the clever arrangement allows curious observers to dangle from window sills or effortlessly scale the front of a three-story structure without actually defying any laws of gravity.
Watch the video above to see how Erlich constructs his street-side work of art, which will be open to the public until August 4, 2013 courtesy of the Barbican Centre. Let us know what you think of the life-size illusion in the comments.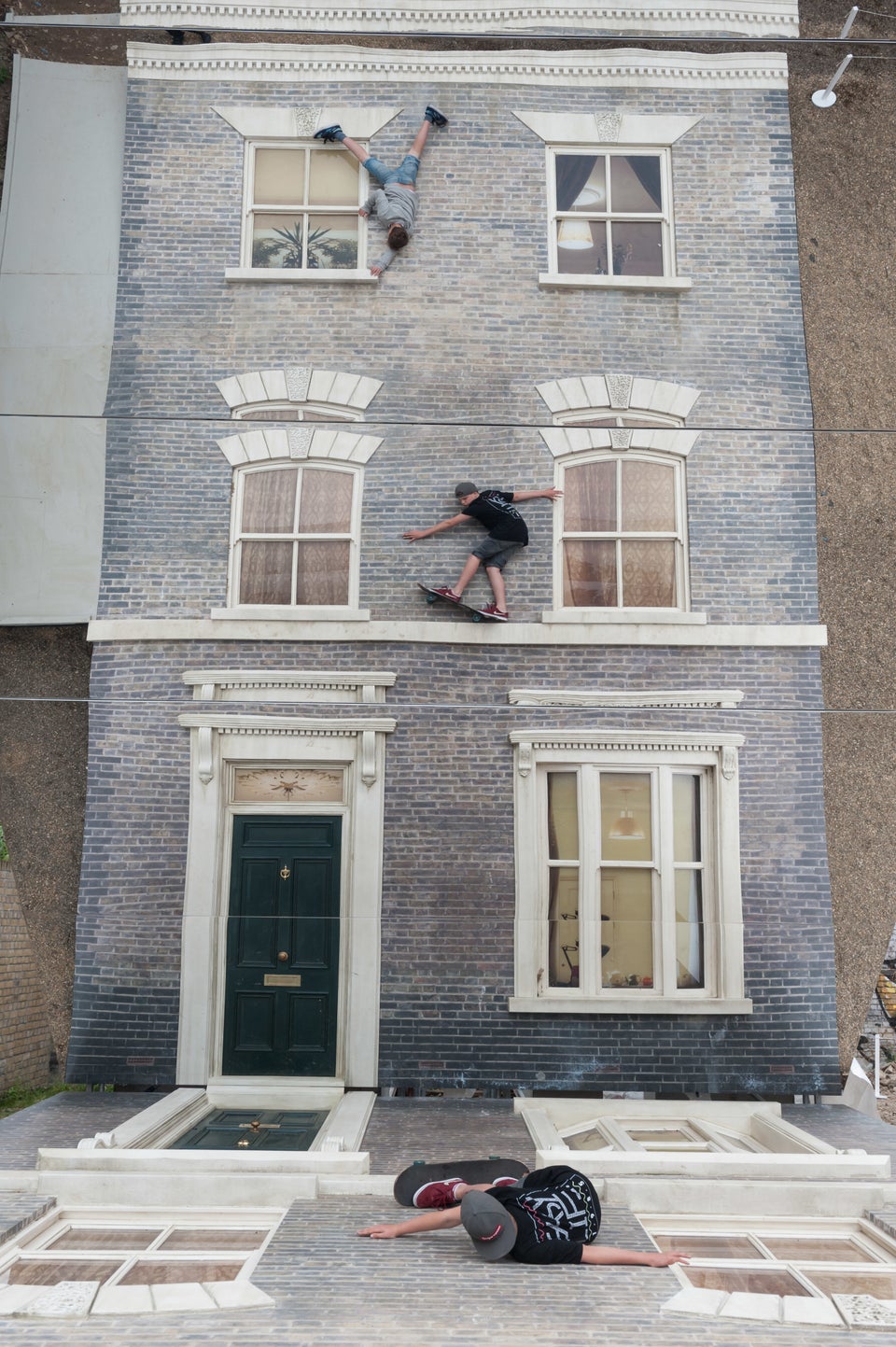 Optical Illusion House: Artist Leandro Erlich Creates Amazing Public Art In London
Related
Popular in the Community