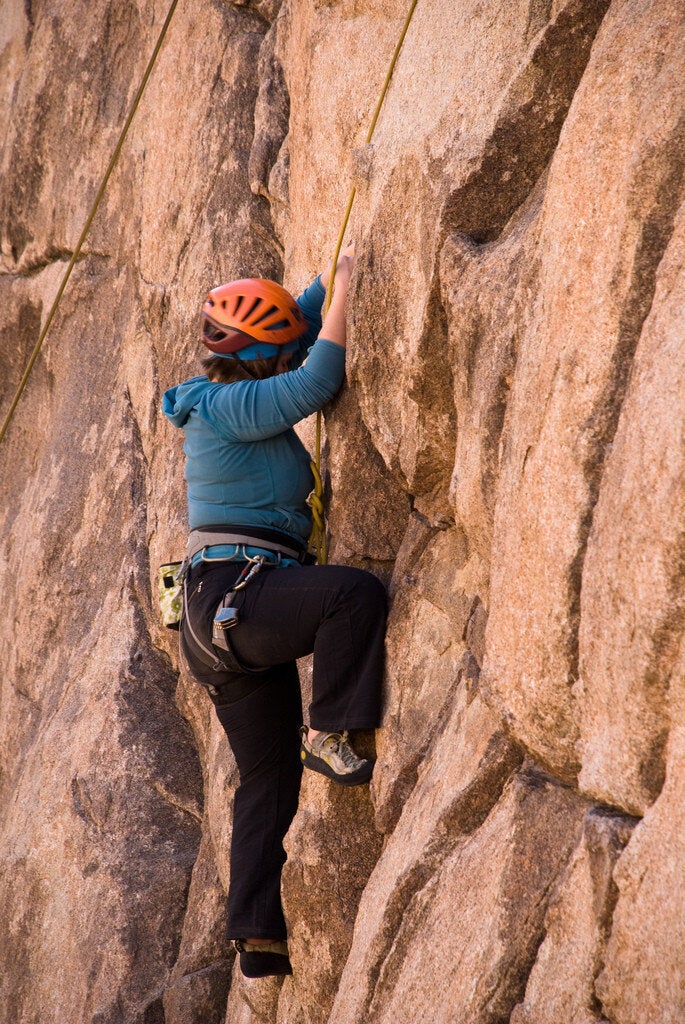 Optimistic entrepreneurs are the most successful kind. They are energetic and fun to be around, and it is exciting to be party to their startup endeavors. Sure, they require a good heaping dose of realism, too, but their passion and conviction ooze through every pore of their being and their enthusiasm is downright contagious.
One might wonder if my colleagues and I simply see the world through rose-colored glasses, especially in a questionable economy. I say, we're seeing things in their appropriate light. Just last week, the Ewing Marion Kauffman Foundation, in conjunction with LegalZoom, released its inaugural Startup Confidence Index. The results mirror my own experience -- entrepreneurs today are surprisingly optimistic about 2012. In fact, more than 25 percent of them plan to expand their staffs in the next several months, and twice as many of them -- 68 percent -- expect the economy to improve or stay the same during the year.
In my own work with the FastTrac program, where we open a portal to the entrepreneurial ecosystem for current and aspiring business owners -- before, during and after the startup process -- I am exposed to this type of optimism on a daily basis. Nothing gives me a greater charge than to hear from one of our entrepreneurs around the world -- their willingness to share their successes, their setbacks, how they are moving forward and their ideas to help other entrepreneurs. It is incredibly inspiring.
But, let's face it; optimism alone is not enough to ensure business success. I am often asked if there is a checklist -- some source code to determine what it takes to cut it as an entrepreneur. Unfortunately, there is no magic bullet. However, there are some indicators of entrepreneurial potential.
Successful entrepreneurs develop feasible ideas into profitable businesses. They recognize opportunity; consider and implement sales and marketing plans; convert prospects into customers; locate and acquire financial capital; build solid, effective management teams; and they ably manage risk. In fact, speaking of risk, it is critical for an aspiring entrepreneur to identify his or her risk tolerance level. He or she might ask:
Do I often seek out and try new and different things?
Do I enjoy the challenge of finding a solution when I encounter a problem?
Do I embrace the discomfort associated with trying something new or different as part of the learning process?
Am I open to asking others for help or guidance?
There is no hard and fast rule for whether the answers to any of these questions will help an individual to succeed as an entrepreneur, but a "Yes!" response to questions like these indicates a person's ability to work through the uncertainty associated with entrepreneurship with confidence, perseverance and aplomb.
An individual with a strong desire to succeed coupled with passion for what he or she is doing helps to get the entrepreneurial ball rolling. I have discovered, too, that the best entrepreneurs I have encountered exude determination, physical energy and resiliency -- they tirelessly pursue a vision and readily overcome the setbacks and disappointments often experienced when launching or growing a business. They are always selling -- they have their stories down cold and are eager to share their vision with anyone who will listen, making them interesting and persuasive and compelling. They hold themselves accountable for achieving results and have the self-discipline necessary to move the business forward, to shift gears as necessary and to take action even in ambiguous, confusing environments. They are a confident breed, and others gain energy from simply being around them.
That, of course, brings us back to optimism. Above all, great entrepreneurs are optimistic. Their passion, their belief, their can-do attitude all lead to a positive vision for the future.
In fact, you might wonder, what is better than an optimistic entrepreneur? The answer: Many optimistic entrepreneurs! The point here: Don't go it alone. Entrepreneurship by its very nature can be daunting and lonely and risky and scary. There is no need to go through it by oneself -- in fact, I don't recommend it. Instead, an entrepreneur should surround him/herself with the best -- the best support network (family, friends, informal advisers, and mentors), the best business partners and employees (people who care [nearly] as much as you do), the best board of directors or advisory board (be sure that they are fully committed to supporting you and truly enthusiastic about your success and the success of your business). Indeed, optimism and enthusiasm and a positive attitude feed on themselves and regenerate, leaving more of the same! Part of success is simply believing -- truly, deeply in your heart of hearts, in your gut -- that you will succeed.
So count me in. I stand by the optimistic entrepreneurs. Like them, I have high confidence in the future, and 2012 is a perfect place to start -- and to 'startup' your idea.
Popular in the Community