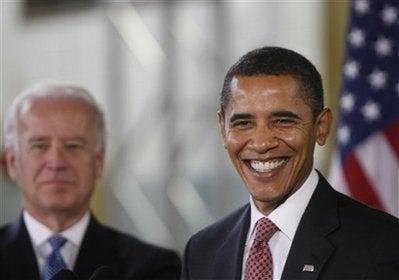 As news about the global economy worsens, each day seems to bring a gloomier long-term forecast. So why did a 2000-person survey that we conducted just a few weeks ago find that Americans are, overall, hopeful about the future?
The answer may well have to do with an optimism that is intrinsic to the American character, one that has shaped our history, especially over the past few decades.
Back in the early 1960s, we built a successful ad campaign on the slogan "For Those Who Think Young" (recently revisited with some humor in the past season of Mad Men). That idea morphed into "The Pepsi Generation," a moniker for the demographic segment that challenged America to change during that turbulent decade. This leading edge of the Baby Boomers was coming of age; they were excited, engaged, enthusiastic. By questioning authority, they started a movement that began to transform our culture.
In the 80s and 90s, Generation X also came of age during a period of great change. They experienced in real-time the breakdown of traditional institutions and the transformation from typewriter to computer, letters to e-mail, isolated cultures to global infrastructure.
Today's Millennials (18-to-28-year-olds), the most globally connected group in history, are continuing the charge that the Boomers and Gen-Xers started. Millennials embody and embrace change. They live life in "beta," constantly responding to feedback and always evolving. This DIY-inspired generation values experiences, experimentation and expression. Their technology, their intelligence, their connections -- and their optimism -- empower them to make a difference.
Our recent survey discovered that despite the recession and the impact it is already having on jobs and long-term prospects, the Millennial generation (18-to-28-year-olds) may be the most optimistic. Just over 80 percent of them say they are "hopeful" about the future. They're feeling "up" about their relationships with family and friends (81%), their careers (77%) and their finances (64%).
Much was made during the presidential campaign about Barack Obama's deployment of the words "hope" and "change." We found that these ideas indeed resonate with Millennials. Change can be a scary proposition to some, but not to them. A staggering 95 percent embrace "change" as a positive word, and nearly 80 percent associate it with "new," "progress" and "hope."
You wouldn't blame the Millennials if they were allergic to this progressive mindset, given the era in which they've reached adulthood. Reasons for disillusionment with the world have kept pace with all the technological and social advances they have lived through over the past decade. But at least right now, this group seems incapable of being discouraged or even terribly cynical. As the father of a 13-year-old and an 11-year-old, I can happily report that I see this optimism up close almost every day.
A cynic might say, "Well, just wait until these kids find out what life is really like." But other groups we surveyed -- Gen-Xers (29-to-43-year-olds), Baby Boomers (44-62) and Post-War Americans (63+) -- also are inclined toward looking on the bright side. Overall, the study showed us that Americans in general are sunny-sided about their well-being.
We all need a little optimism right now and in our shared future. Whether it's a new administration that arrives in Washington on a platform that explicitly promises change; or a new Star Trek movie that, according to director J.J. Abrams, will make "optimism be cool again"; or my kids, who surprise me regularly with how they see the world, there's a bright vibe bubbling just underneath an otherwise gloomy national surface. It's reassuring to know that the vanguard of the culture -- this particular generation -- stands so strongly for optimism.
Frank Cooper III is vice president of portfolio brands for Pepsi-Cola North America Beverages, overseeing the PCNAB soft drink portfolio, including the Pepsi, Mountain Dew and Sierra Mist trademarks.
Calling all HuffPost superfans!
Sign up for membership to become a founding member and help shape HuffPost's next chapter