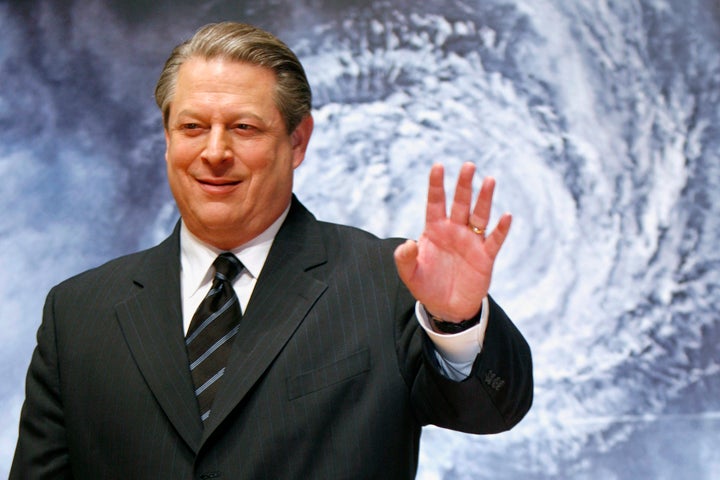 This story originally appeared on Grist.
A decade ago, climate change was a huge problem with a small audience. Unless you were among a handful of brave policymakers, concerned scientists, or loyal Grist readers, it's fair to say the threat of a warming world took a back seat to High School Musical, MySpace, and whether Pluto was a planet (yes, those were all a thing in 2006).
Then, An Inconvenient Truth happened.
Somehow a film starring a failed presidential candidate and his traveling slideshow triggered a seismic shift in public understanding of climate change. It won Oscars and helped earn Al Gore a share of the Nobel Peace Prize. It injected the issue into policy debates and dinner-table conversations alike.
Did any of this actually "save the world?" OK, you got us. Ten years after the movie's release, climate change is still a growing threat and a polarizing issue, with record-breaking heat unable to stop skeptics from tossing snowballs on the Senate floor. But we're also seeing corporate, political, and societal mobilization against the crisis on a scale that would have been hard to imagine 10 years ago, and there's no question the film played a big part in getting us there.
So how did the movie-makers turn a science-heavy slideshow and unlikely leading man (sorry, Al) into a global force for change? What follows is a behind-the-scenes look at An Inconvenient Truth. As for whether there's a happy ending, we're afraid that's still a bit TBD.
Calling all HuffPost superfans!
Sign up for membership to become a founding member and help shape HuffPost's next chapter