(Reuters Health) - Roughly one in nine U.S. men have oral infections of the cancer-causing human papillomavirus (HPV), more than triple the infection rate for women, a new study suggests.
HPV is among the most common sexually transmitted diseases. Most infections don't cause symptoms and go away on their own. But the virus can cause cancers of the throat, anus, penis, cervix, vagina and vulva, as well as genital warts and lesions in the upper respiratory tract.
Among U.S. adults ages 18 to 69, approximately 11 million men and 3.2 million women nationwide have oral HPV infections, researchers estimated. Men were at the highest risk of developing oral HPV when they had oral sex with other men or also had genital HPV infections.
Rising rates of HPV infections among men may help explain why throat cancers in men are now more common than cervical cancer in women, said senior study author Ashish Deshmukh, a public health researcher at the University of Florida in Gainesville.
"We have the HPV vaccine approved for use in both boys and girls, which has the potential to decrease rates of HPV-associated cancers in the future," Deshmukh said by email. "But the low uptake of the vaccine among boys and disparities in the uptake remains a concern."
In the U.S., the HPV vaccine is recommended for children at age 11 or 12, with the goal of protecting them against the virus before they become sexually active, and also for teens and young adults who may not have previously been vaccinated.
But as of last year, only about half of girls and even fewer boys got the two-dose series of shots needed to fully protect against the virus, Deshmukh said.
The most common cancer related to HPV infection is what's known as oropharyngeal squamous cell carcinoma (OPSCC), a type of head and neck cancer that is disproportionately prevalent in men, researchers note in the Annals of Internal Medicine.
While the HPV vaccine may help prevent these tumors, the vaccine is currently only recommended for people up to age 26 and many men are too old to receive the shots.
For the study, researchers examined nationally-representative survey data from 4,493 men and 4,641 women. They found that overall, 11.5 percent of men and 3.2 percent of women had oral HPV infections.
A high-risk strain of the virus, HPV 16, was the cause of oral infections in 7.3 percent of men and 1.4 percent of women. But among those reporting same-sex sexual partners, 12.7 percent of men and 3.4 percent of women had high-risk infections.
Nearly 20 percent of men with genital HPV infections also had oral HPV, compared to just over 4 percent of men without genital HPV, the researchers also found.
One limitation of the study is that it relied on survey participants to accurately report on their sexual orientation and behaviors and stigma might lead some people to be untruthful, the authors note.
Still, the findings highlight a need for better prevention among both men and women, said Dr. Erich Sturgis, a researcher at the University of Texas MD Anderson Cancer Center in Houston who wasn't involved in the study.
"We do not have treatment for persistent infection or screening for many HPV-related cancers," Sturgis said by email.
"It is critical that we maximize HPV vaccination rates in adolescents and young adults," Sturgis added. "This cannot be stressed enough."
In addition to vaccination, condoms can also help lower the risk of HPV transmission, Deshmukh said. Men and women can both get screened for anal cancer, and women can get cervical cancer screenings to catch any tumors earlier when they may be easier to treat, he added.
SOURCE: http://bit.ly/2fazTFW Annals of Internal Medicine, online October 16, 2017.
Related
Before You Go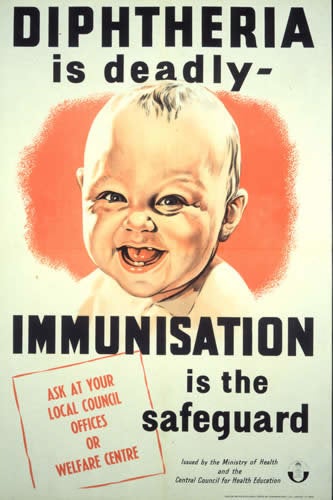 Retro Illustrations On Vaccines