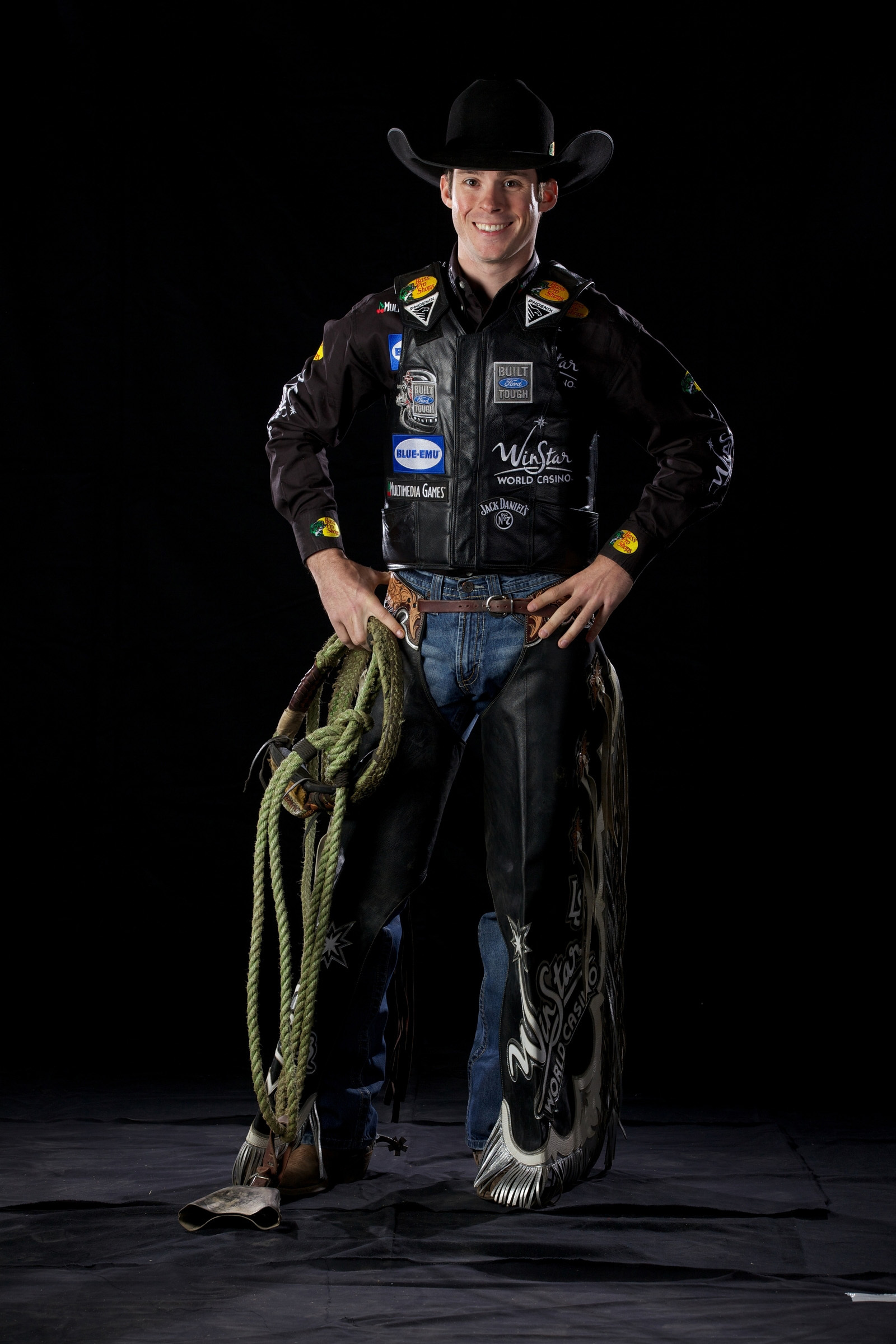 Q: How did you get into bull riding?
A: My grandpa raised beef cattle, and I always had horses, so I went to a camp to learn how to do it at age 9.
Q: Bull riding camp... like going to sports camp?
A: Exactly like a kid going to sports camp.

Q: What city and state did you go to bull riding camp at age 9?
A: Olathe, Kan.

Q: Do a lot of kids do this?
A: Fifteen kids in my class that year.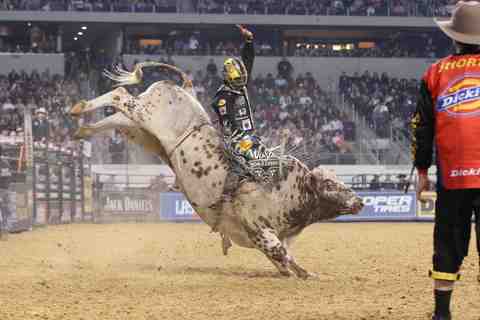 Q: Would you let your son become a bull rider?
A: Not if it was up to me. I just know what I went through. It has given me many opportunities, and I have seen the world, but it is also very dangerous. If they want to on their own then I will support them.

Q: Have you ever had a significant facial or oral injury from riding?
A: Yes, I had reconstructive surgery on my nose from getting hit by a horn. Later I got two teeth knocked out due to a horn to the side of mouth.
Q: The name of the bull that smashed your nose?
A: Red Alert.

Q: Bull that knocked out teeth?
A: Perfect Storm.
Q: Were you unable to ride for some time?
A: I rode the next weekend!
Q: Do you avoid certain food or drink the day of or just before a competition?
A: I avoid beer and all alcohol before I compete; other than that I don't eat a heavy meal within three hours of performance time.

Q: You now wear a helmet. Do you feel more secure? Do you wear a mouthguard as well?
A: I wear both and feel much more secure -- like a football player wearing shoulder pads, you want to wear the most protection without hindering your performance.
Q: Is it a "bull riding" helmet?
A: InvinciBULL Bull riding helmet with a Custom NASCAR windshield.

Q: Do you floss every day?
A: No, more like two times a week.

Q: Your favorite food?
A: Crawfish.
For more by Thomas P. Connelly, D.D.S., click here.
REAL LIFE. REAL NEWS. REAL VOICES.
Help us tell more of the stories that matter from voices that too often remain unheard.