Eliminate violence against women.
In fact, eliminate gender based violence all together and teach tolerance to a new generation that is tasked with solving some of humanity's thorniest issues. The next generation will face food scarcity, water insecurity, repressive freedoms everywhere and a dwindling freedom of speech that is already visible from the Americas to the Middle East. People struggle harder for basic rights everywhere and fight ever more barriers in order to be heard.
Now more than ever, women need a voice.
Half of the global population is a gender that is oppressed in more than half of the world's territories. One in three women everywhere will be subjected to violence or abuse in her lifetime.
One in five women will be a victim of rape or an attempted rape in her lifetime, and more than 70 percent of those will be at the hands of someone she knows.
120 million girls around the word have had to succumb to the blade of Female Genital Mutilation (FGM), and more than 80 million were married before they hit adulthood. Untold numbers suffer from honor crimes in silence.
This is our civilization? This is what we will leave to our children? A world that stands by as an entire gender is disempowered and marginalized in the name of tradition? Let's hope not.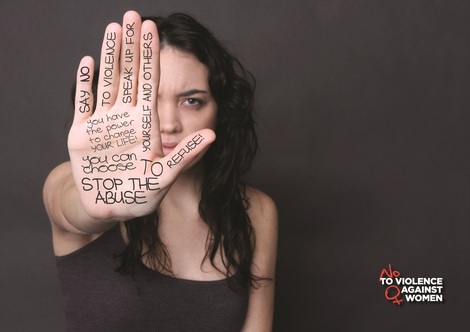 Today, organizations from the Grameen Foundation -- led by one Bangladeshi man with the inspiration to give poor women a chance -- to the UN Foundation with members from more than 70 nations are raising a cry for gender equality and the hard work of lifting women out of poverty. Over and over, women have proven that empowering them empowers their families, and indeed their villages and communities. Giving one woman a chance is tantamount to giving an entire family a chance at a new future, away from the grip of poverty and on a path to self determination.
Today, this week, and for the next 16 days, the world will take part in a march towards International Human Rights Day, which is on Dec. 10th. The color of this call for women's rights during this global march is Orange. To draw attention to the fact that gender-based violence not only violates girls 'and women's human rights, but also robs their societies of the potential talents and knowledge they have to offer, the UN invites you to raise awareness and take action to trigger an end to the global scourge of violence against women and girls.
The call to "ORANGE YOUR NEIGHBORHOOD" is a united effort by UN agencies, organizations and individuals from all over the world to use the color of hope for women -- symbolic of a brighter future ahead, to raise awareness about the unique plight of women and girls around the world.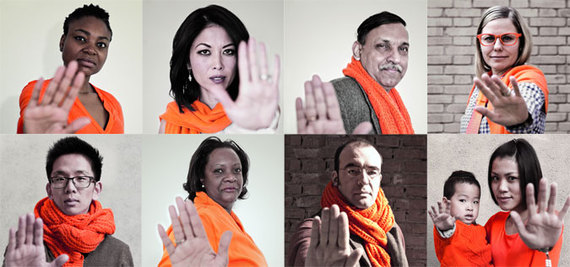 Everyone has a role to play in their community, and all individuals can be advocates among those who trust them. The "Orange Your Neighborhood" campaign asks you to raise your voice and raise the color of hope to advocate for women and girls to be lifted to a better place. This is a global call to mark Nov. 25th and the 16 Days that follow, under the umbrella of the "UNiTE" campaign:
"To organize creative and visually striking "Orange Events" in neighborhoods, communities, places of worship, local shops, post offices, libraries, and cinemas, and to decorate villages, towns and cities with orange flags, balloons, lights, flowers and signs which demonstrate that these activities are in support of the UN Secretary-General's campaign UNiTE, to End Violence against Women."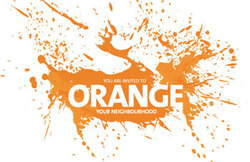 This year, pick a cause that benefits or empowers women, seek change and lend your voice to the human rights of women around the globe. This is a struggle to end violence against women. But it is also a march towards Universal Human Rights. 16 days to make your voice heard.
See some celebs who wear orange proud: https://www.flickr.com/photos/unwomen/sets/72157637877523016/
See more on this campaign at: http://www.unwomen.org/en/news/in-focus/end-violence-against-women#sthash.AtktvurY.dpuf
Calling all HuffPost superfans!
Sign up for membership to become a founding member and help shape HuffPost's next chapter